The City of Melbourne has released further details of a draft masterplan for the redevelopment of University Square in Carlton.
University Square is one of Melbourne's oldest public squares but the lord mayor Robert Doyle said, "It hasn't been a wonderful success as a public open space."
The draft masterplan by the City of Melbourne's City Design Studio proposes to reclaim the roads neighbouring the square to create 40 percent more open space. Barry Street to the west of the square will be closed and Leicester Street to the east will be narrowed.
"It's a bit hostile and forbidding at the moment, but imagine what it could be with that extra roadway taken up and and given over to people not motorcars," Doyle continued.
Under the draft masterplan, the project will be "taking what is a pretty barren square [and turning it] into beautiful public space," Doyle said.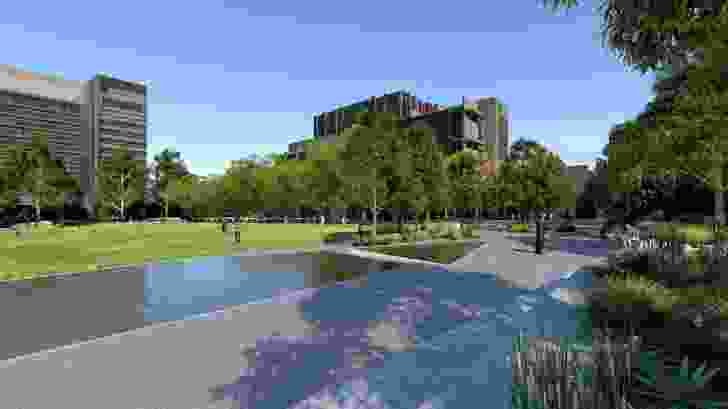 An earlier draft masterplan was released in August 2015 for public consultation. The City of Melbourne said 80 percent of respondents supported the street closures.
The City of Melbourne is working with the Victorian government on the redevelopment. The Victorian government's Metro Tunnel project will improve transport access to University Square, and with the underground Parkville station to be constructed nearby, up to 60,000 passengers could pass through the area each day by 2031.
The redeveloped square will also cater to Carlton's mostly young population, which includes a significant number of students.
"The expanded square will provide more spaces to cater for residents, students and visitors. This includes offering more active spaces with barbecues, solar-powered charging stations, Wi-Fi, permanent chess boards and movable seats," said councillor Arron Wood, chair of the City of Melbourne's environment portfolio.
The draft masterplan also proposes to plant 253 new trees in place of a number of declining 1880s English elms. There will also be a water feature, a biodiversity corridor and new public art.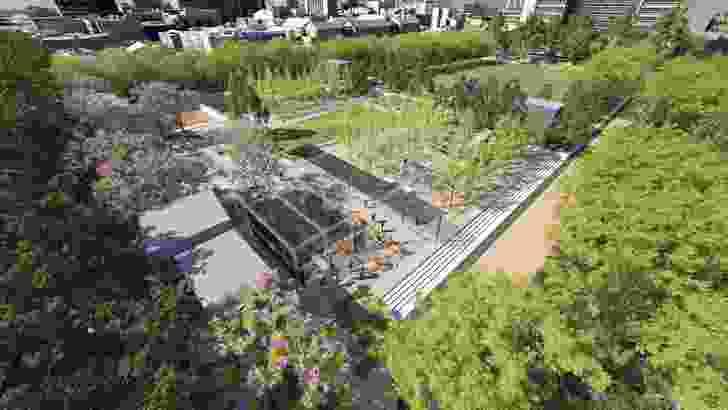 The $8.8 million redevelopment is funded by the City of Melbourne ($3.75 million), the Victorian government ($3.05 million) and the University of Melbourne ($2 million).
The full masterplan is available online from Monday 29 August.
The project is part of the City of Melbourne's $15-million plan to transform under-utilized roads into green spaces.
Other roads in the city to be transformed into parks include Southbank Boulevard in the CBD, Rankins and Eastwood Road Reserve in Kensington and the Railway and Miller Street Reserve in West Melbourne.
"[University Square] is in a vibrant part of the city," Doyle said. "This [square] should be thriving with people and yet, it's a bit like a ghost town. We don't want to see it like that. We want to see it used. We want people who live in Carlton, who work in Carlton, who study in Carlton to see this as a wonderful destination."
Related topics