A new contemporary art museum, which will house more than 300 works by 53 Australian artists, will open on 9 March.
The gallery, known as Buxton Contemporary, is located at the University of Melbourne's Victorian College of the Arts in Southbank. It is named after property developer and art collector Michael Buxton who, in 2014, donated his private art collection valued at more than $10 million to the University of Melbourne. He also donated an additional $16 million to fund the construction of a new museum and an endowment for the facility's operating costs.
The building is designed by Fender Kastalidis, which also designed Michael Buxton's private house in Brighton, the Wave House, completed in 2002.
The new purpose-built museum encompasses the former Victoria Police Depot's stores and workshop buildings on the corner of Dodds Street and Southbank Boulevard. Behind the historic brick perimeter wall, the 2,200-square-metre, two-storey museum includes five galleries and a teaching space. A digital screen above the entrance to the gallery is the largest of its type in Australia and will be used during Melbourne's artistic events and to showcase digital works.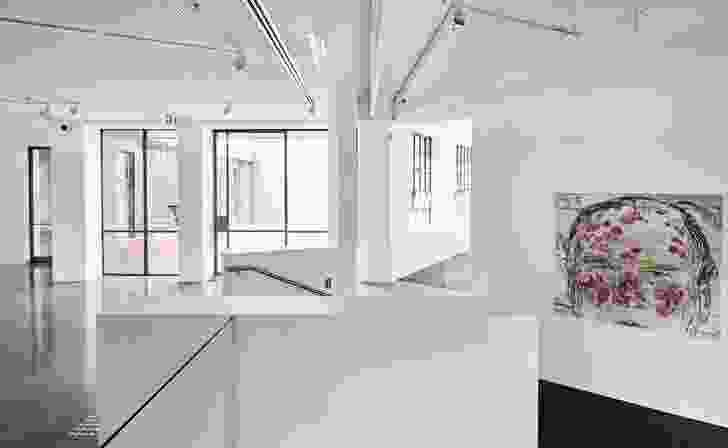 Buxton Contemporary is part of the University of Melbourne's Southbank campus redevelopment, which also includes the Ian Potter Southbank Centre, a new building for the Melbourne Conservatorium of Music designed by John Wardle Architects; a linear park designed by Aspect Studios adjacent to the Ian Potter South Bank Centre; and the refurbishment of the Old Police Stables into artists studios for students by Kerstin Thompson Architects.
In July 2017, the City of Melbourne also unveiled plans to transform Southbank Boulevard and Dodds Streets into linear parks.
The inaugural exhibition in Buxton Contemporary, The shape of things to come curated by Melissa Keys, will feature works from more than 20 artists including Ricky Swallow, Emily Floyd, Hany Armanious and Mikala Dwyer.
Buxton Contemporary will be open to the public from 9 March.
Related topics