A turn-of-the-century wool store in Melbourne's north will be converted into a commercial and creative hub, with the City of Melbourne granting planning approval to a Woods Bagot-designed proposal.
The former Younghusband wool store in the suburb of Kensington comprises a series of large-scale industrial red-brick buildings, built over a period of 60 years from 1901, spanning two blocks and connected by a bluestone laneway. It is currently occupied by a number of stores, offices and creative industry businesses.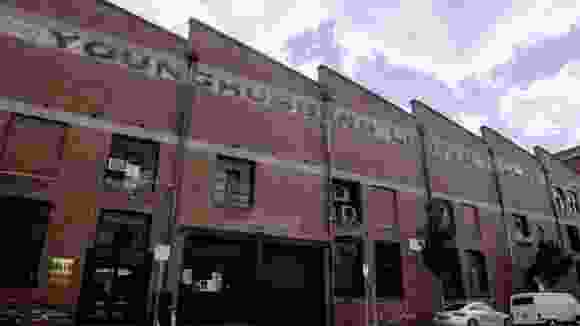 Developer Impact Investment Group plans to develop the precinct in three stages over five years – with completion slated for 2021 – to create an "industrial village" featuring offices, arts and craft centres and a rooftop restaurant. The first stage of the project, for which planning approval has been granted, will see the central wool store (built in 1906) rejuvenated, with upgrades to services, offices, shops, studios and suites and new communal indoor spaces to follow.
A project statement from Woods Bagot says that the rich diversity of the complex demands a "touch lightly" approach, "whereby the design aims to respect the past while also innovating for the future."
"This involves adding only what needs to be added, while only removing what is necessary," reads the statement.
One such move outlined in the planning application would see the removal of sections of solid roofing, which would be replaced with translucent sheeting to maintain the profile of the sawtooth roofs typical of wool stores while internal illuminating common areas.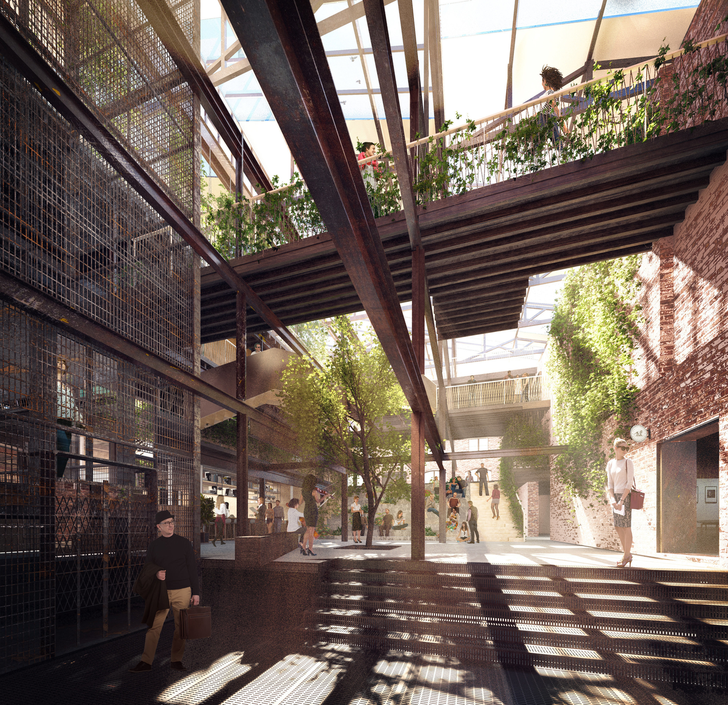 While one of the buildings in the complex (Wool Store 1, built in 1901) was identified as having heritage value in a municipal heritage study undertaken by the City of Melbourne in the mid-1980s, the complex is not currently subject to a heritage overlay.
A heritage impact statement prepared by Lovell Chen as part of a 2010 Fender Katsalidis Mirams Architects (now Fender Katsalidis) development plan, however, stated that the wool store complex is "of historical and aesthetic significance at a high metropolitan level."
"The Younghusband complex is one that can be understood in the context of the history of wool store and warehouse design in Australia and that can be related to examples both within Victoria and further afield," the impact statement reads. "It is one of relatively few substantial wool stores complexes to survive [in Victoria], and stands as an important example in a metropolitan context."
A key aspect of Woods Bagot's design, according to a draft masterplan, is a focus on heritage, sustainability, and community. The complex will incorporate a range of photovoltaic and battery technologies and is intended to be "Victoria's first carbon- and water-neutral site." A focus on a diversity of tenants and on bringing in members of the general community through offerings such as the rooftop restaurant will aim to create a sense of community.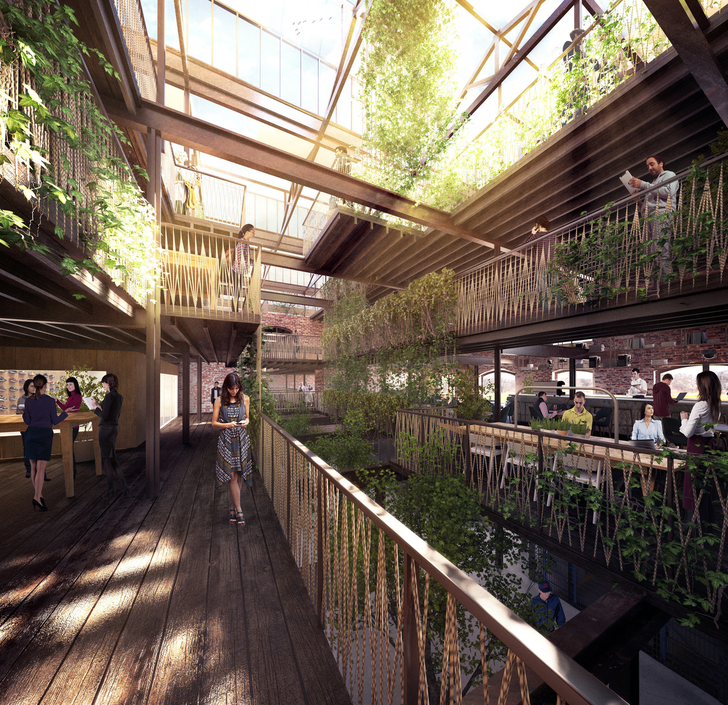 Councillor Nicholas Reece, who chairs the City of Melbourne's planning portfolio, said he was impressed with both the amount of community consultation the developer had conducted and with the quality of design. "There is a tremendous amount to like about this particular development," he told council on 12 December 2017. "The Younghusband wool store is undoubtedly one of the gems of Melbourne's industrial past and Woods Bagot have done a terrific job as the architects repurposing and reimagining this building for a new millennium of workers."
Councillor Rohan Leppert, who chairs the heritage portfolio, was similarly glowing in his praise of the proposal. "This is one of, if not the finest planning applications I've had to consider, since I was elected five years ago," he said. "The amount of work that's been undertaken by the applicant to repurpose this incredibly important and significant site from a heritage perspective is truly remarkable."
During a period of public notification, a total of five objections were submitted to council.