London's Serpentine Galleries has appointed Mexican architect Frida Escobedo to design the 2018 Serpentine Pavilion, to be located on the lawns of Kensington Gardens in Hyde Park.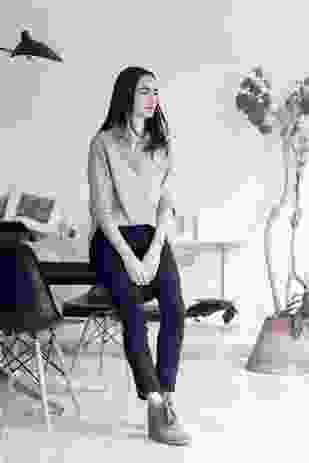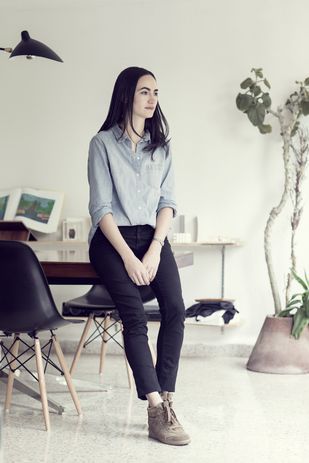 Born in 1979, Escobedo is the youngest-ever architect to be selected for the commission.
The design of the pavilion will blend Mexican domestic architecture with British materials. Based on a traditional Mexican courtyard house, the design of the pavilion will be governed by two main axes. The outer walls will be aligned with the Serpentine Galleries' east facade while the internal walls will be aligned to the north. The pivot in the design refers to the prime meridian which passes through London's Greenwich.
Escobedo said, "My design for the Serpentine Pavilion 2018 is a meeting of material and historical inspirations inseparable from the city of London itself and an idea which has been central to our practice from the beginning: the expression of time in architecture through inventive use of everyday materials and simple forms.
"For the Serpentine Pavilion, we have added the materials of light and shadow, reflection and refraction, turning the building into a timepiece that charts the passage of the day."
The pavilion will include two reflective elements: a triangular pool cast into the floor and a canopy with a curved underside clad in mirrored panels. Together the elements will reflect and refract the sun's light as it moves across the sky, which will provide visitors a heightened sense of time.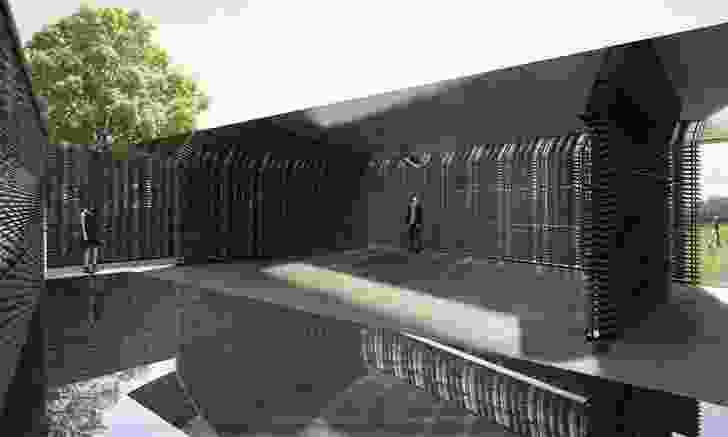 Escobedo founded her eponymous practice in Mexico City in 2006. She is celebrated for her dynamic projects that reactivate the urban space.
Her works include the Librería del Fondo Octavio Paz and an extension of La Tallera Siqueiros gallery in Cuernavaca, and social housing projects in Guerrero and Saltillo in Mexico and the Stanford University Graduate School of Business in California.
She has been exhibited in the Venice Architecture Biennale in 2012 and 2014 and in the Lisbon Architecture Triennial 2013, as well as London, New York and San Francisco.
The Serpentine Pavilion series was launched in 2000. The annual commission, run by the Serpentine Galleries, is awarded to an architect who has yet to build a structure in London. Past pavilion architects include Zaha Hadid (2000), Peter Zumthor (2011), Sou Fujimoto (2013) and Chinese artist Ai Weiwei with Herzon and de Meuron (2012). In 2017, the pavilion was designed by Burkinabé architect Diébédo Francis Kéré. In January 2018, Serpentine Galleries announced its first overseas commission in Beijing, to be designed by Jiakun Architects.
Related topics