Michael Keniger appointed to Bond University architecture school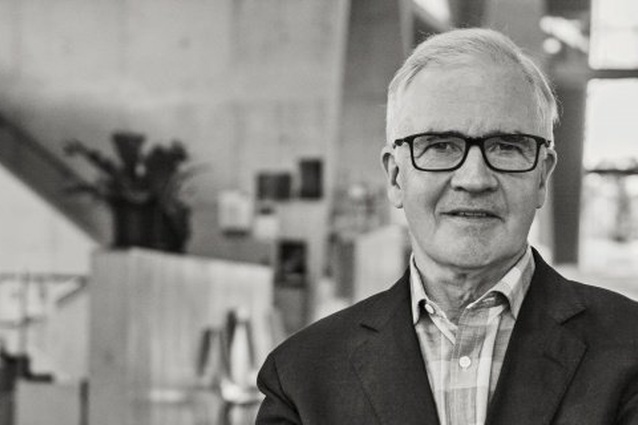 Academic and former Queensland Government Architect Michael Keniger has been appointed to the Abedian School of Architecture at Bond University as a professor of architecture. Keniger was formerly head of architecture at the University of Queensland (1990-2000) and a member of UQ's senior executive from 2005 to 2010.
Keniger was awarded the National President's Prize at the Australian Institute of Architects' 2017 National Conference in Sydney for his commitment to education and the improvement of quality of life through architecture and urban design. In its citation, the jury praised Keniger for his time at UQ for " forging a unique and enduring design culture in the architecture school, based on regionalism and specific interpretation of place.  
It also lauded the "astounding" breadth of Keniger's work, noting in particular his influence on the "design quality of major urban and public projects in Queensland," achieved not only through his role as the Queensland Government Architect but also through his participation in design review boards including the Urban Futures Brisbane Board, Queensland's Urban Land Development Authority and the South Bank Corporation Design Review Panel and Board, where he helped redesign Brisbane's South Bank precinct. 
Keniger said, "Architecture is not always accessible to the wider community so being able to help deliver public projects that can be enjoyed by all comers has served as an inspiration during my career."
Of the National President's Prize, Keniger said, "I've been an academic most of my professional life and have used this position to help the community as much as possible, so I see this award as a resounding validation of that work."
Keniger was trained at the Architectural Association School of Architecture in London. "I ultimately hope to create opportunities that are as exciting and enriching as I enjoyed while training in London," he said.
Keniger's role at Bond will include coordinating the Master of Architecture program. Professor Raoul Mortley, pro-vice chancellor of the Faculty of Society and Design, said, "Professor Keniger's recent [Australian Institute of Architects] award recognises his outstanding experience, knowledge and reputation […] we feel privileged to have him join our Abedian School of Architecture.
"Professor Keniger will play an instrumental role in the ongoing growth and enhancement of the Abedian School of Architecture and will ensure our architects graduate with the inspiration and capability to shift the direction of future practice."