Snubbing the world of celebrity design and avoiding becoming what he calls a "European design casualty, wandering from trade fair to trade fair," Michael Young moved his studio to Hong Kong in 2006. An industrial designer through and through, Young works directly with engineers and factories, even developing software in his studio and building the machines themselves to push the boundaries of technology. China is the world leader in the manufacturing of technology and electronics, and the mix of this and the focus on entrepreneurship in Hong Kong is the perfect fit: "It's a combination of a market desperate for design and the highest levels of technology," explains Young. "It's how design was in the 1950s when the war finished – factories needed designers and started developing good objects, and that's how it feels. We're dealing directly with people who own the company."
When I spoke to Young in Sydney, he was just about to speak at an Authentic Design Alliance event on replica furniture. While Young is scathing of replicas, it is his perspective from the point of view of Chinese manufacturers that is fascinating – he doesn't blame China for fakes because the demand for replica furniture comes from the West. Instead, he speaks passionately about working directly with manufacturers in China to create new products – and tapping into a huge local market.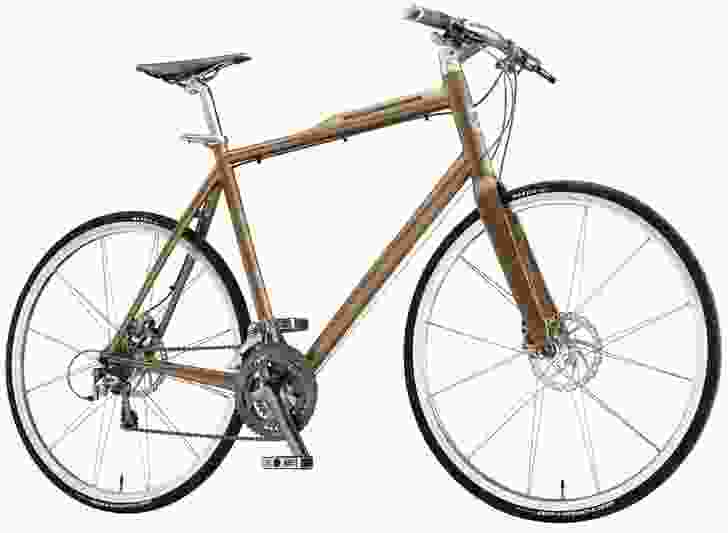 This experience working with manufacturers and companies in China and Hong Kong is the subject of a new book he is co-authoring with John Hackett, former head of design at the Hong Kong Polytechnic University. The book is called Works in China and charts Young's experience working with five manufacturers in China: Giant bicycles, Ostbahn aluminium, Zixag bags, and Native Union and EOps electronics. The idea behind the book is to provide an interview-based research document that looks at the process of manufacturing in China. When the book is complete, Young plans to take his products by the five companies and exhibit them, along with the book, on a roadshow around the world, acting in part as a guide for designers on how to work in China.
From his base in Hong Kong, Young also continues to work with European brands on new products, such as his Lancaster chair for Emeco. For this chair, his experience in manufacturing and technology once again came to the fore – it is one of the first die-cut aluminium chairs. Most aluminium chairs are pressed, but Young has managed to create a die-cut for the metal that does not end up with holes, but with a smooth finish.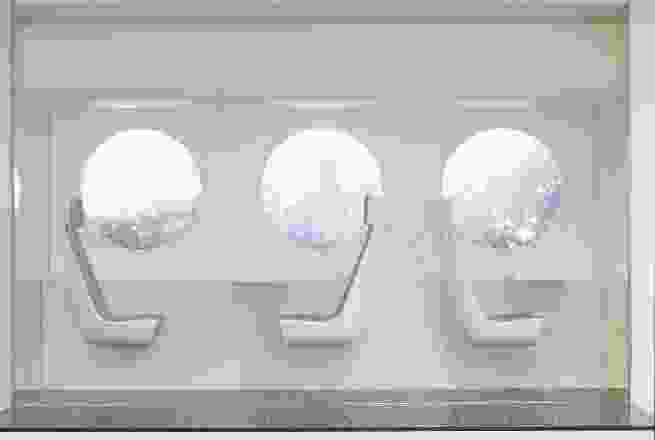 Also utilizing new technologies to create stunning finishes is Young's newest project, the DuPont Corian showroom in Shanghai. A stunning white space furnished with Young's own products and furniture, the studio shows off the potential of the DuPont Corian material. A CNC machine was designed and built to realize the main curved wall in the space, made with thousands of bricks to create a single solid structure. "We developed the software in our studio," explains Young. "Normally, you have to have certain angles on a surface, but now you can do multi-directional things which haven't ever been done before in surfaces. It's the most exciting thing I've ever done."
So, what's next for the designer? He plans to open a series of Michael Young shops selling his watches and other products, developing his brand in China. "When I started, the companies I met with were all wanting to sell in Paris and New York. Then they realized we've got the biggest market under our eyes in China."
Source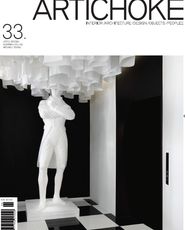 People
Published online: 1 Dec 2010
Words: Penny Craswell
Images: Ashley Mar, Courtesy of Michael Young.
Issue
Artichoke, December 2010
Related topics