A plan to demolish a mid-century modernist house designed by the late, Russia-born architect Anatol Kagan in the Melbourne suburb of Caulfield North has been temporarily foiled by the City of Glen Eira.
At a council meeting in July the council voted to request that Victorian planning minister Richard Wynne "prepare, adopt and approve a Planning Scheme Amendment in accordance with Section 20(4) of the Planning and Environment Act 1987 for an interim heritage control over the property."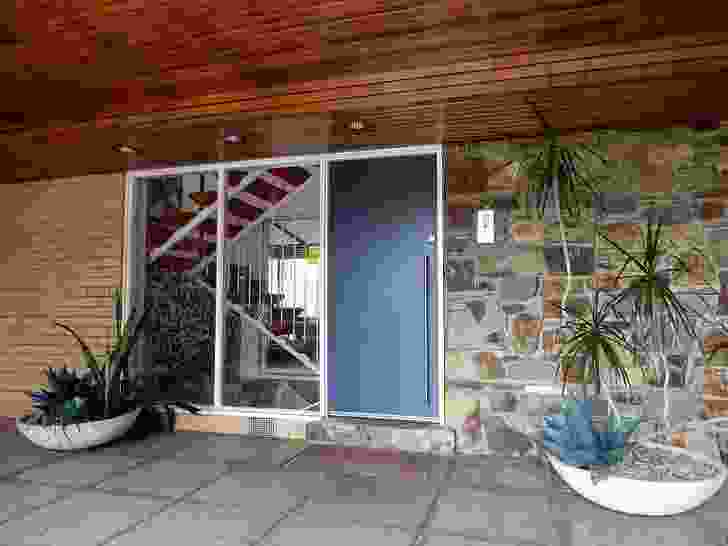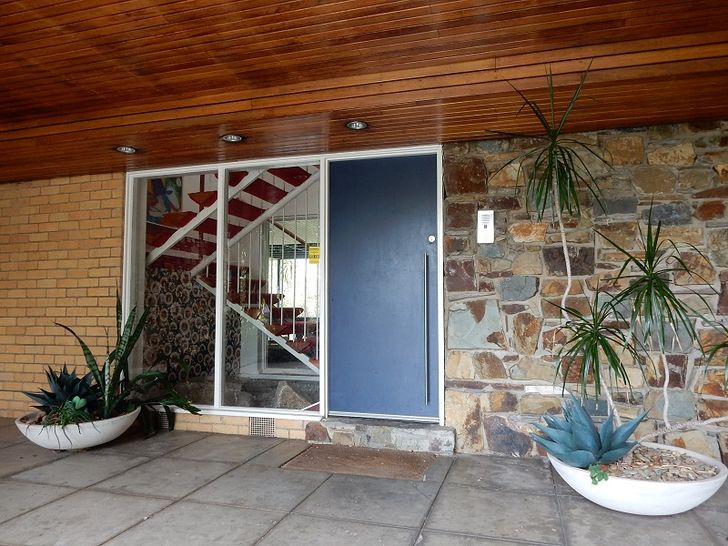 Speaking to ArchitectureAU in July, Glen Eira mayor Mary Delahunty said, "the intent of the interim heritage control would be to prevent any demolition occurring until a full assessment of whether protection is warranted can be undertaken."
The council announced on 23 August that the request for interim heritage controls had been approved by the minister. The controls will apply until 31 July 2018. "This timeframe will allow [the] council adequate time to apply for permanent heritage control," said Delahunty. A permanent heritage overlay would result in strict controls on modifications made to the building.
A planning permit application for the Lind Residence located at 450 Dandenong Road proposed to demolish the house and construct eight dwellings, between two to three storeys, above a basement car park.
In his biography of Kagan, Gentle Modernist: The Nine Lives of Anatol Kagan, architectural historian and heritage advisor Simon Reeves described the house as one of Kagan's best known works by virtue of its "eye-catching" position along the eight-lane Dandenong Road and Princes Highway.
Built in 1956, the four-bedroom house is a good example of Kagan's concept of an "upside-down house," where the upper level containing the principal living areas is "expressed prominently as a projecting and dominant element above and understated and plinth-like ground floor," Reeves wrote in his book.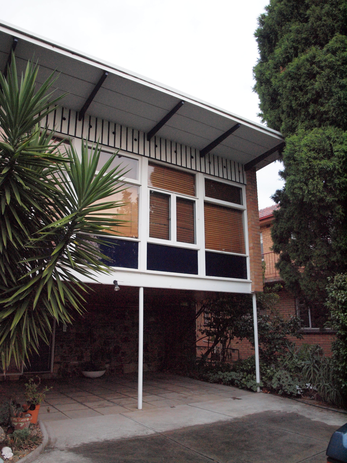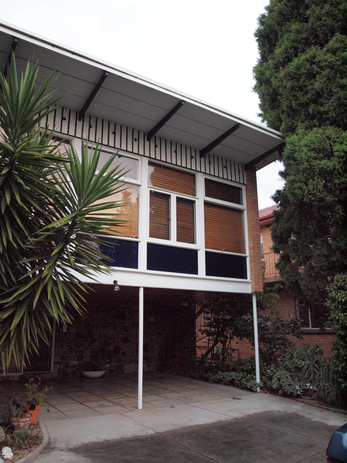 Delahunty said the council decided to seek interim heritage controls after consulting heritage experts who found that "one of the most intact remaining examples of […] Anatol Kagan's high-end domestic work in Melbourne."
Patricia Callan, who edits the Modernist Australia blog and played a part in attracting the council's attention to the significance of the building, said that the preservation of the house plays a large part in its continuing value. "So many mid-century homes, if not demolished, have been remodeled into something else entirely. This home retains its original integrity, surfaces, spaces and, we dare say, [the same] feel as it did 60 years ago when it was first built."
After studying architecture in Berlin, Kagan, a Jewish Soviet citizen, was barred from practising architecture because of restrictions by the Nazi government on permitting "foreigners" to work. The Kagans were expelled from Germany in 1938. Only two countries would accept migrants working as architects at the time: Argentina and Australia. Kagan arrived in Melbourne, via a short stint in London, in 1939.
The council has also revealed that it has applied for the property to be placed on the Victorian Heritage Register.
Related topics