Miele's Art Line series arrives in Australia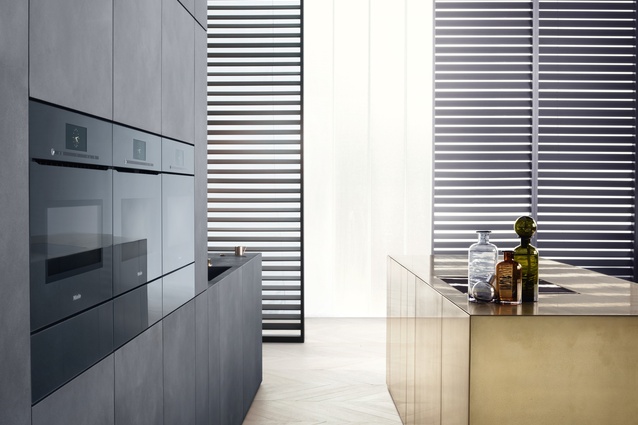 Miele has introduced to the Australian market a new series of appliances that is designed to be sleek, streamlined and completely handle-less.
The "Art Line" series – which includes ovens, speed ovens, steam combination ovens, coffee machines and warming drawers – is the result of six years of development.
Miele global director of design Andreas Enslin said Art Line's minimalist aesthetic, innovative technology and lack of handles put it at the vanguard of kitchen appliance trends. "We see the trends really early," he said. "At the design centre we have people looking at nothing else but these trends."
 In order to achieve the less-is-more appearance of Art Line, Miele has employed innovative technology, including a "Touch2open" system that enables users to open oven doors with a light touch of a sensor.
Enslin said that the development of this kind of technology was easy, but the challenge was making it work for the user. "What is difficult is how to get people interacting with technology, how to make them match with technology they haven't seen before," he explained. "This is what design is for; this is what we're working on."
The Art Line series is designed for flush-fit installation, a feature Carr Design Group architect Sue Carr says is vital for good appliance design. "It needs to be in the background and not command attention. Integration is very important to us," she said.
 The Art Line series of built-in appliances is on display at Miele Experience Centres and selected retailers around Australia.
For more information, go to: miele.com.au.