Maybe it was the pouring rain, the ongoing economic recession or the fact that this was the fifty-first fair (after last year's pull-out-all-the-stops fiftieth anniversary edition), but the atmosphere at the 2012 Milan Furniture Fair was more subdued, thoughtful and considered than it has been in years. Even at the ever-commercial fairground in the north-west of the city, where the number of visitors was almost 4 percent up on last year, exhibition installations had been visibly streamlined and there were fewer new products on show.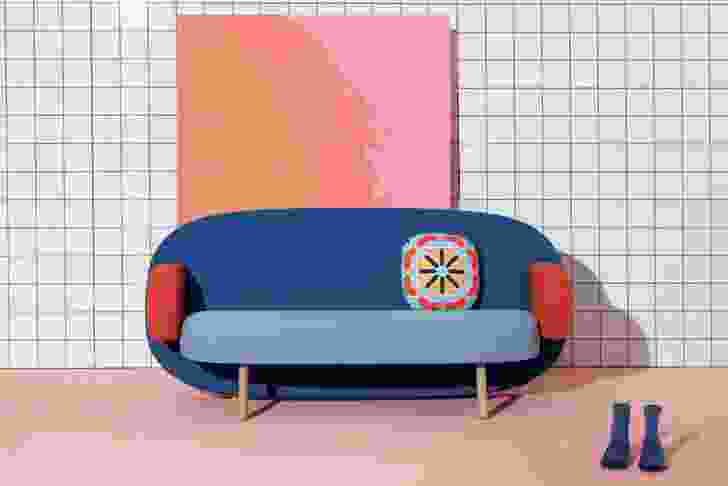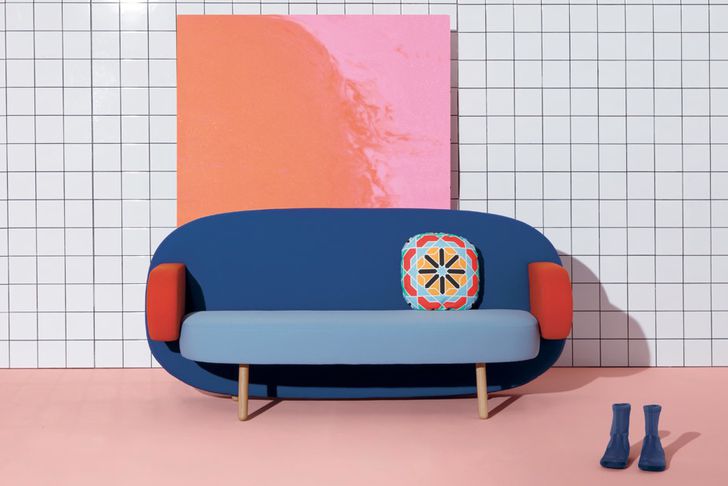 The big brands may have scaled back, but what they did show was often exciting and innovative. One of the big brands projecting the most confidence was Italian furniture maker Moroso, ebulliently celebrating its sixtieth anniversary this year. The strongest pieces were Nendo's Zabuton seats, named after the Japanese futon mattress traditionally used on the floor, and featuring random folds and alluring asymmetry; and Swedish design collective Front's Doodle sofa that had an etched tactile quality and sculptural fan-like form that made it seem new-but-old in the best way possible.
Budgets may have been reduced but money is clearly still being spent on research and development by the big players. One such player is Kartell, who wowed visitors with one of the biggest and most exhibition-like stands in the Fair. Each piece was shown in different stages of the production process and brought to life through prototypes, sketches and videos. Kartell sells in one hundred and twenty-four countries and never fails to surprise with its innovative, boundary-pushing use of that everyday of materials, plastic. There were several stunning new tabletop pieces by Patricia Urquiola, minimalist tables by Tokujin Yoshioka (created from a single mould in a size never before achieved), and some new takes on classic pieces, such as Philippe Starck's iconic Ghost chair in different heights and colours, and a fabric-covered version of Italian design legend Vico Magistretti's Maui chair. This was not the only upholstered item shown by the manufacturer – there was also a range of elegant lounges and three-seater sofas in shades of orange, pale blue and pistachio by Rodolfo Dordoni. The glamorous see-through plastic legs were unexpectedly elegant.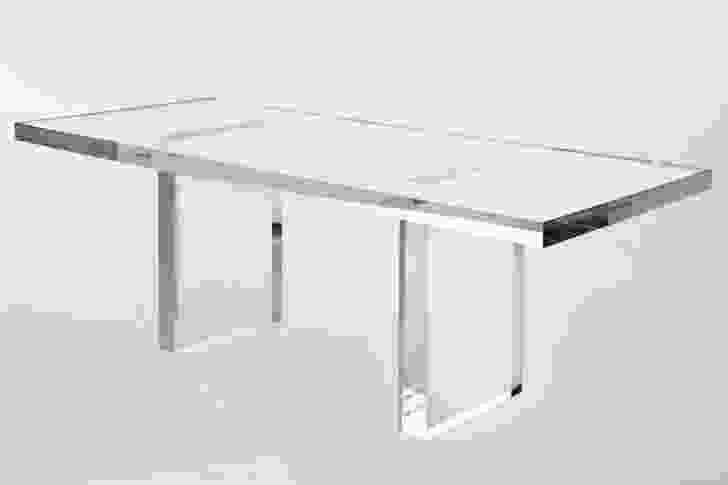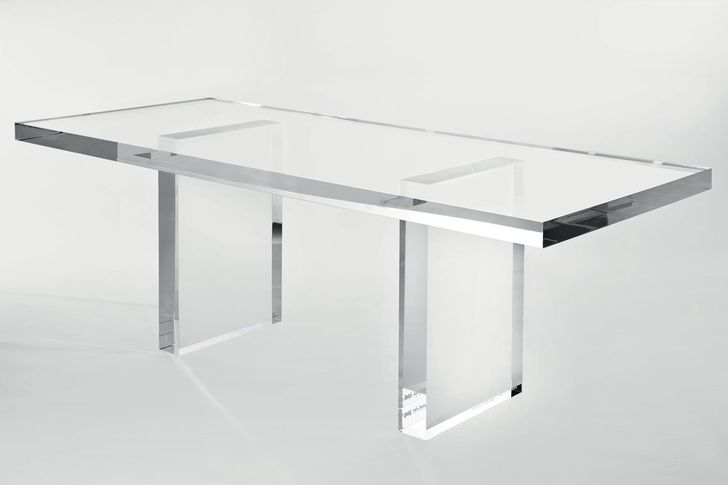 The outdoor theme reigned supreme at the fair this year (reportedly driven by a strong presence of Brazilian buyers who enjoy year-round sunny climates) and everyone got in on the act. Industry giant B&B Italia chose to show its growing outdoor collection at the fairground (showcasing its home range in its Via Durini showroom in the city centre), while Italian brand Emu enlisted French starchitect Jean Nouvel to design an angular red-and-white range of steel-and-aluminium outdoor tables and chairs called Mia. Magis presented an outdoor version of its baroque Proust chair by Mendini, while successful German outdoor furniture manufacturer Dedon delighted buyers and journalists with its colourful new Dala range designed by American Stephen Burks and inspired by Philippine weaving methods. These attractive, lightweight and transportable collection of circular ottomans, lounge chairs, stools (many of which double as side tables) are made of a wire frame and covered with a fibre made of 75 percent recycled Tetra Paks and recyclable polyurethane.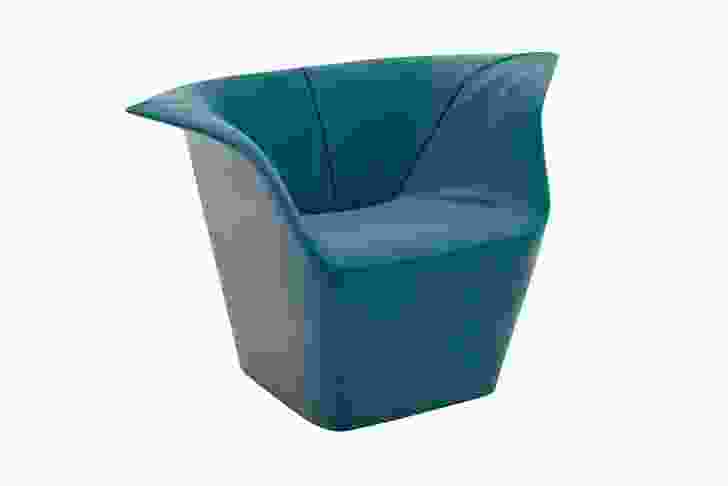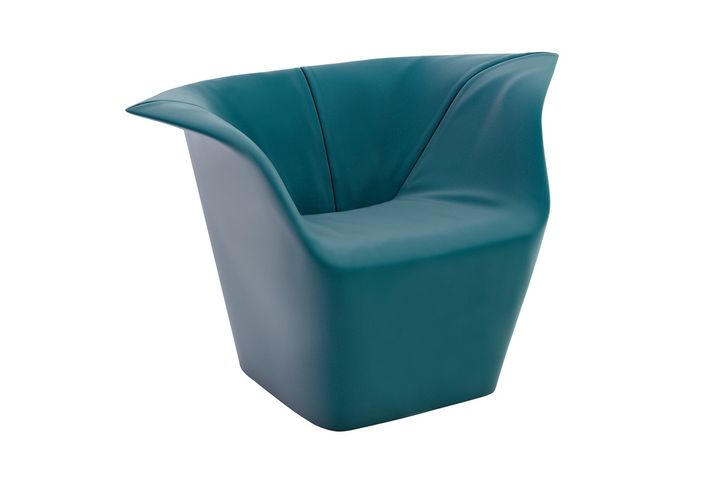 Back in the city, Poltrona Frau chose the warehouse-style spaces of the Arnaldo Pomodoro Foundation in the Tortona district to celebrate one hundred years of the brand. Historic innovators Cappellini and Cassina (both part of the Poltrona Frau group) showcased a sculptural chair covered in a single piece of fabric, aptly entitled Garment, by British designer Benjamin Hubert, and a sofa that exhibited a similar refined sartorial language by Luca Nichetto. The Tortona area has been a mixed experience for a while now but this year's most mesmerising installation was Foscarini's contribution in a classic Tortona destination, Superstudio Più. Dozens of screens placed at different heights and angles in a large, dark space showed intensely captivating images of night skies, clouds, the sun, rain and constellations, accompanied by an atmospheric and onomatopoeic soundtrack. The products (displayed in a side room) seemed to almost be an afterthought, though on closer inspection they were not. Luca Nichetto's Stewie lamp (named after a character in brash cartoon Family Guy) stood out a mile for its unusual bowl-like shape and low stature, especially when viewed from the side. Times may be changing but risk-taking, technological advances and creativity are still the order of the day among the big brands.
Find the individual distributors here.
Source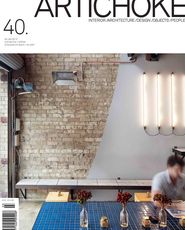 Issue
Artichoke, September 2012
Related topics