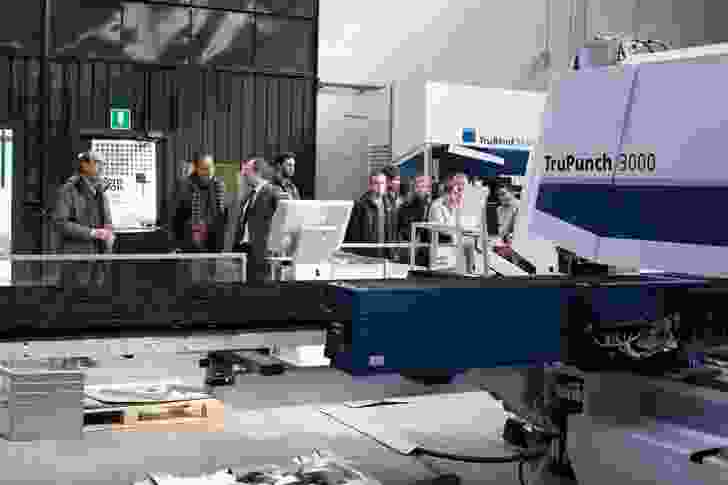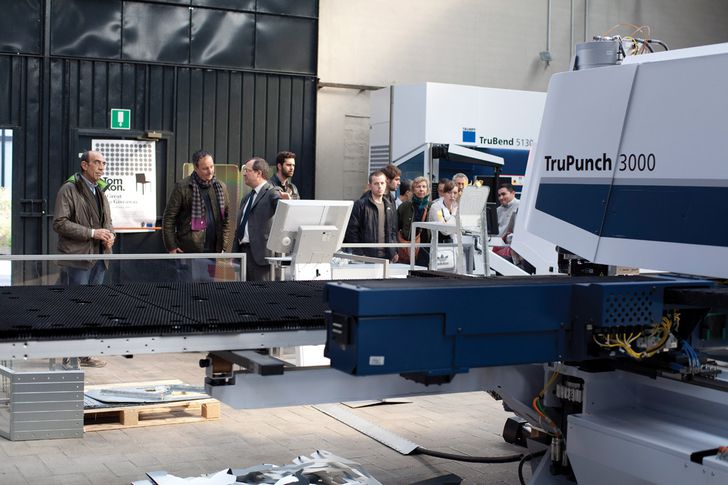 From cookery classes to bicycle tours, interactive apps to electronic musical instruments, the 2012 Milan Furniture Fair was about experiencing, collaborating, participating and making. At his Most gallery, in the atmospheric 40,000-square-metre National Museum of Science and Technology (replete with idyllic cloister and a sixteenth-century frescoed monastic dining room), British designer Tom Dixon installed two massive German machines (the TruPunch and TruBend) that fabricated his foldable Stamp lamps and chairs throughout the week. The message was loud and clear: the world of design is changing. The tools of manufacturing are moving slowly out of the exclusive grip of big companies and increasingly into the hands of designers and students. Or, as Dixon so succinctly puts it, a "digital industrial revolution" is underway.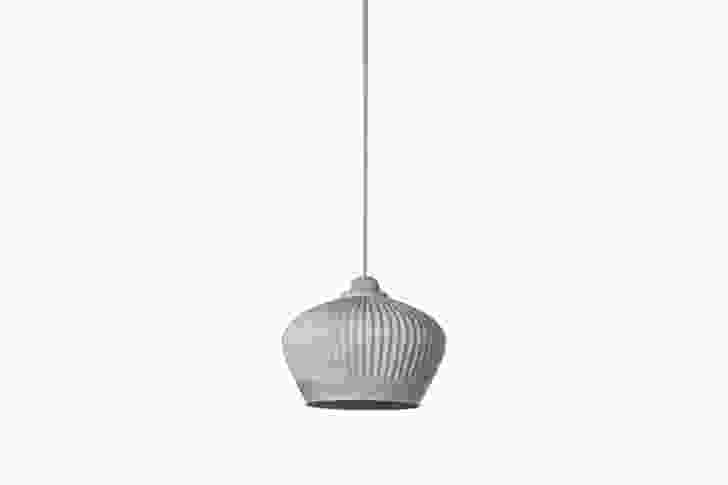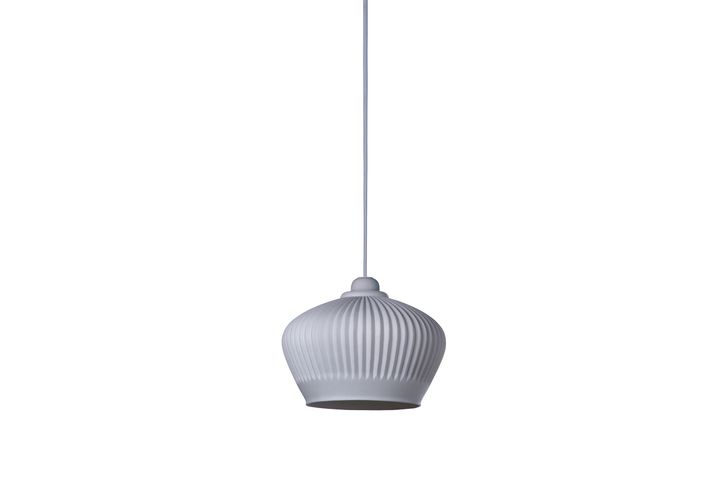 Elsewhere, the furniture fair addressed similar concerns, celebrating process rather than the finished product and examining the growing significance of open-source design and production. In the basement of the Rinascente department store, Hacked Lab was a series of "rebellious" design happenings and performances. The morning I visited, a group of designers and visitors was putting together a wooden house without bolts or screws from an open-source design downloaded from the web (all you need is the use of a CNC printing machine).
Italian design magazine Domus put on the most talked-about show of Milan 2012, on the same theme in the opulent seventeenth-century Palazzo Clerici. The Future of Making showed a robot that makes objects from recycled fridge parts, a 3D printer that uses sand and sunlight to make glass (alongside a series of objects made in the Moroccan desert just before the fair) and an experimental 3D food printer created by Spanish architecture practice GGlab.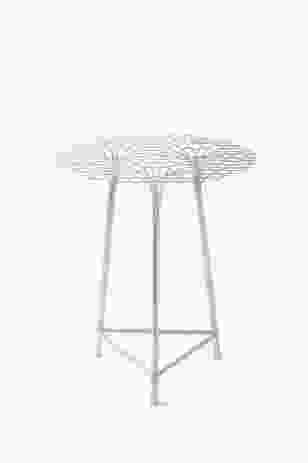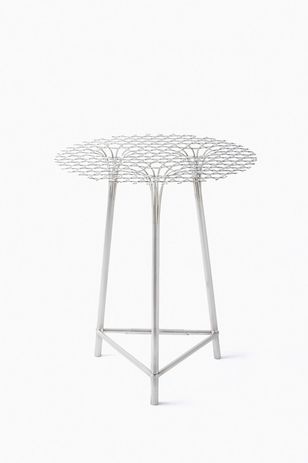 Over at burgeoning design hub Ventura Lambrate, the mood was less experimental but no less interesting. This is where students and emerging designers show, though this year they were joined by Spanish design star Jaime Hayón showing, among other things, a smartphone concept (with an integrated analogue clock) and a collection of whimsical but elegant ceramic pieces for historic Japanese company Kutani Choemon. Asked why he had chosen Ventura Lambrate, Hayón beamed, "This place has a future." And if the East (both Far and Middle) is where the future is at, then it has definitely chosen Ventura as its Milanese pied-à-terre.
Beirut-based Carwan Gallery showed pieces by international designers working with local artisans, including Austrian studio Mischer'traxler's Gradient Mashrabiya sideboard, a latticework masterpiece made of 650 pieces. Taiwan's Han Gallery showcased the ongoing Yii project (curated by Dutch designer Gijs Bakker) with pieces melding crafts and technology. Highlights were a collection of ceramic objects (that look like plastic) by designer Pili Wu and artisan Tsun-jen Lee, and a handwoven steel table by the most ubiquitous presence at this year's festival, Japanese studio Nendo.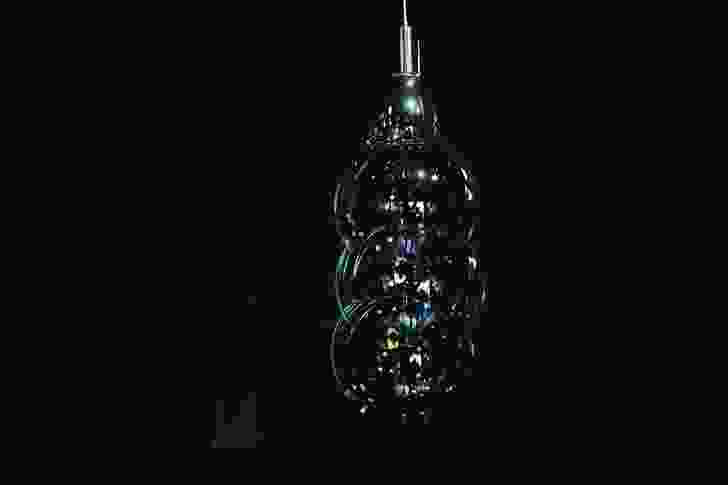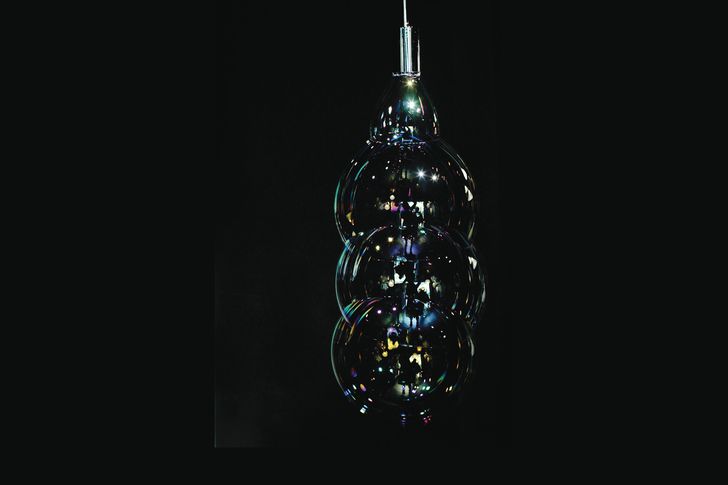 Worth a visit, though not up to previous years' standards, was the eclectic and colourful Spazio Rossana Orlandi. Most impressive was the delicate porcelain by Japanese company 1616 Arita (some of it designed by Dutch duo Scholten & Baijings and featuring its trademark muted but sensual colours) and new Dutch lighting company Booo's range of LED light bulbs. Hardly a sexy product category you might say, but the light bulbs created by Swedish design studio Front, Italian duo Formafantasma and Spaniard Nacho Carbonell were like none I had seen before. Each design studio had also created a limited-edition bulb and Front's Surface Tension lamp – which blew a new and amazingly light-reflecting soap bubble around an LED light source every few seconds – was poetic and captivating.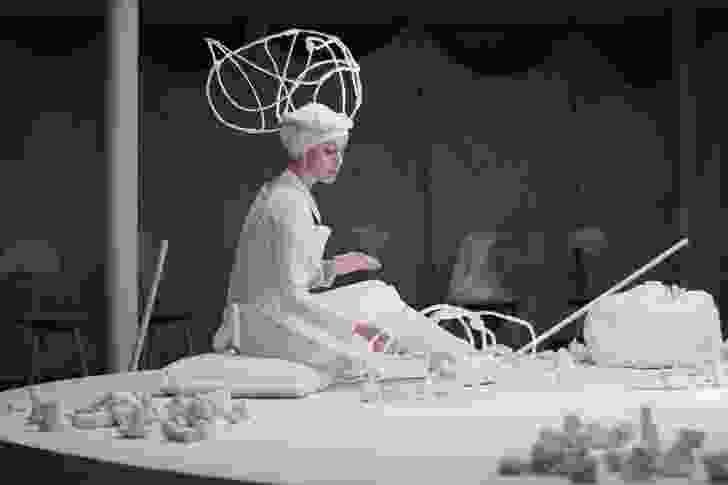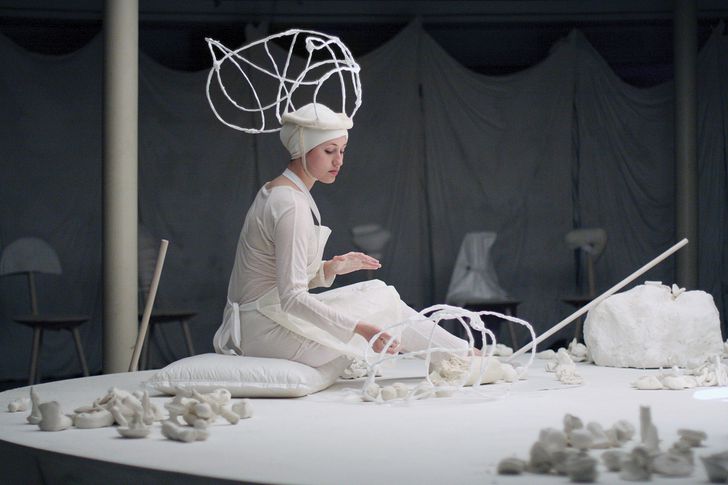 Perhaps the most thought-provoking moment at this year's fair was to be had at Studio Toogood's La Cura. Visitors were ushered into an all-white room and given a small cup of a gooey "elixir" while a polyphonic soundscape and a tailor-made scent filled the air. An army of slow-moving white-clad attendants then gave each of us a lump of clay to mould. Our creations, however crude, were placed with ceremony on the central stage with those of previous visitors. It was a powerful testament to the most simple of creative tools – our hands and our imaginations.
Source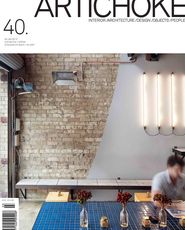 Issue
Artichoke, September 2012
Related topics