The first full day of the fair means most designers are at stands giving interviews to the press and can be spotted as you walk through. Many of the big brands are showing quite a lot of work from previous years, though some are doing this with more flair than others.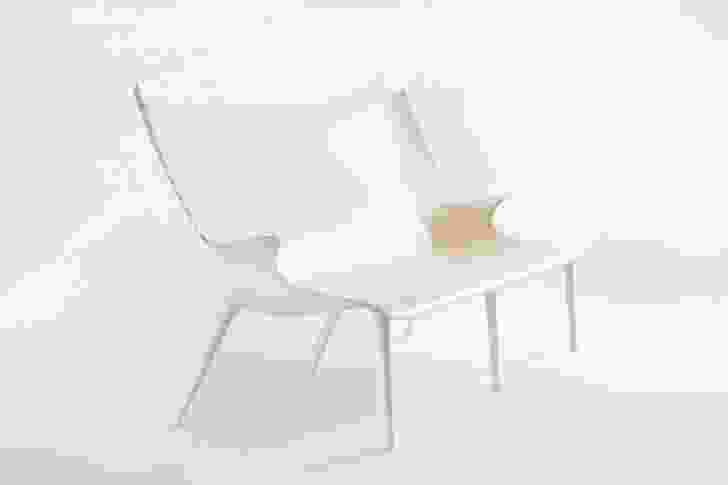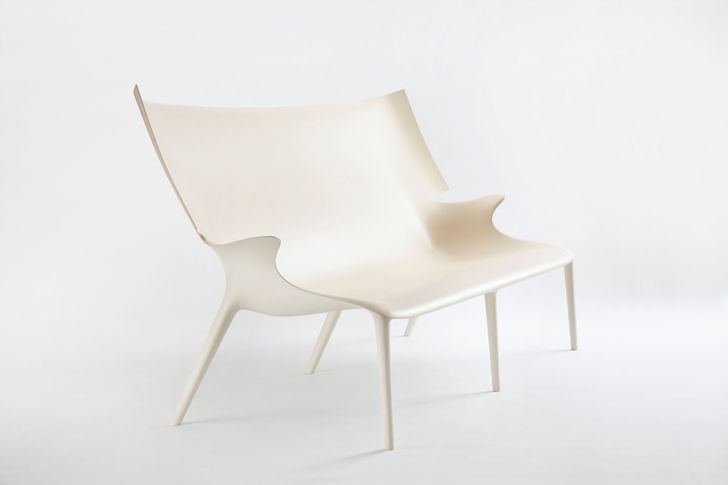 Kartell – the "plastic fantastic" brand built on the celebrity designer name – does not disappoint this year, showing new furniture pieces by a host of well-known designers; notably, its perennial collaborator Philippe Starck, whose 2013 Aunts and Uncles range includes Uncle Jack, an oversized plastic sofa.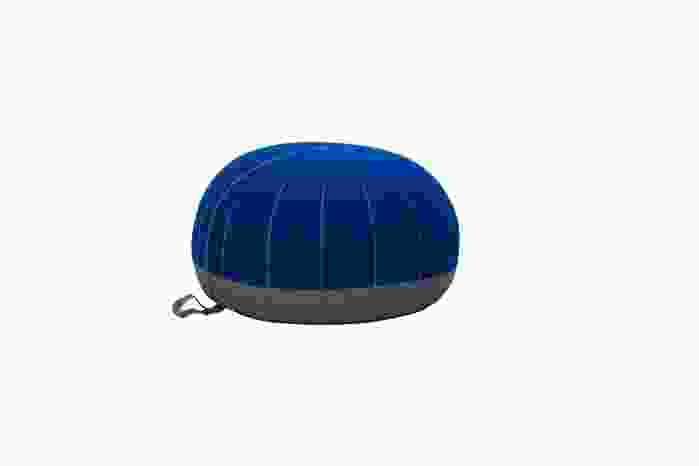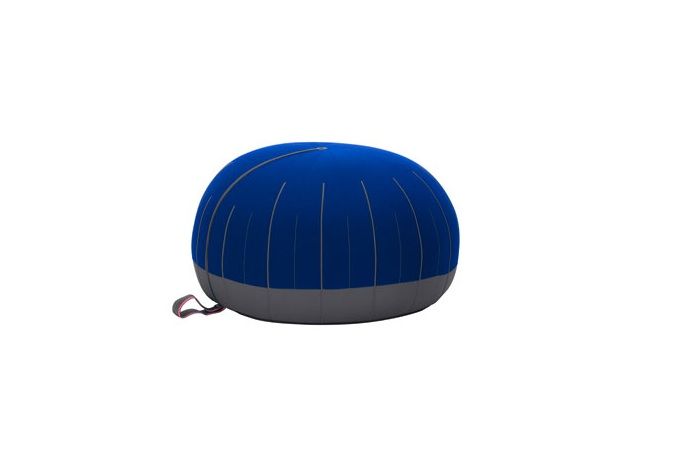 Patricia Urquiola's Clap chair is fresh and colourful, while rocker Lenny Kravitz's range (launched at last year's fair) sits comfortably alongside the rest. One of Vitra's new pieces this year is Oursin by Hella Jongerius – a cute, bicoloured pouf. Vitra's stand is all about beautiful settings rather than cutting-edge style, and includes one vignette in soft pinks and copper, and another in shades of forest green. The Vitra stand shows previous work in a fresh, new way, through strong stand design and styling.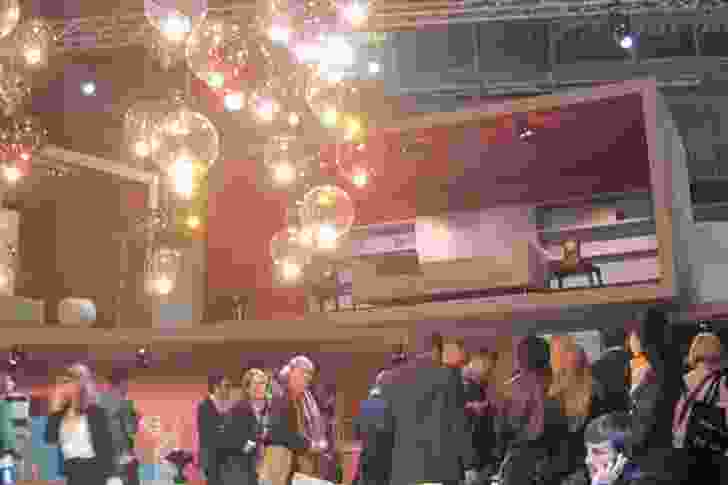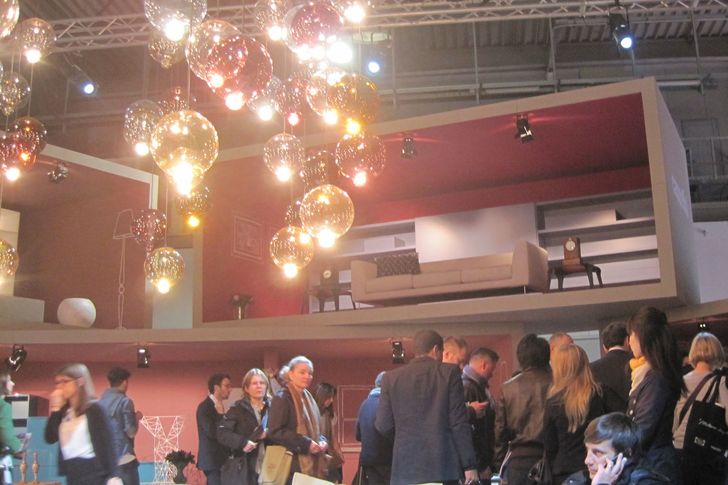 Staying with exhibition design, Cappellini's stand is a wonderful series of open rooms stacked two-high in a large circle. The effect is like looking into a doll's house, but again, the settings are all-important. Their dominant colour is also a dusty pink, which seems to be emerging as a colour trend not only in furniture design but in the fashion world, as evidenced by the current window displays of many of Milan's fashion stores.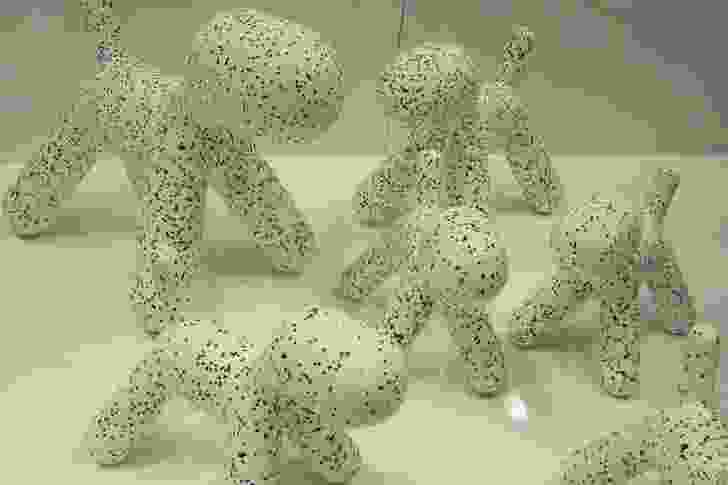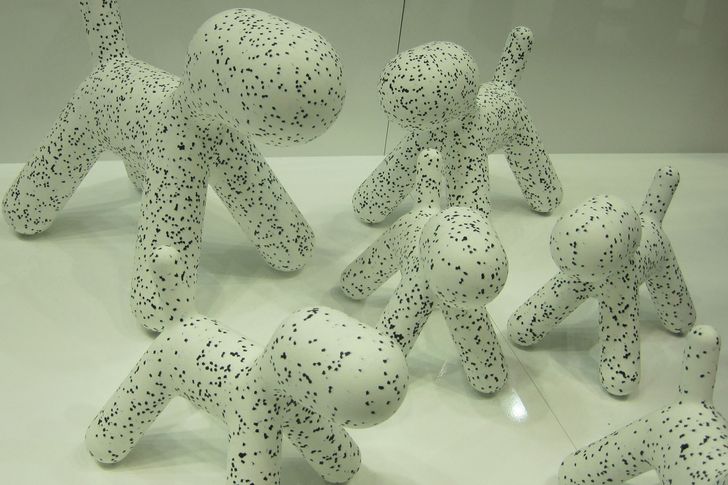 Magis offers several new pieces, the most outstanding of which is probably the reinvention of a classic – the Puppy, designed by Eero Aarnio in 1970, and at this year's fair appearing in white with black flecks and nicknamed "dalmation."
At Moroso, which is also employing a fresh palette of pink and pastels, British designer Benjamin Hubert was spotted posing with one of his chairs; his new pieces for Moroso include the Talma and Cradle chairs and Net tables. And, just around the corner, long-time Moroso collaborator Patricia Urquiola was seen chatting to journalists in her new Mafalda chair; her other new designs for Moroso include the Biknit chair.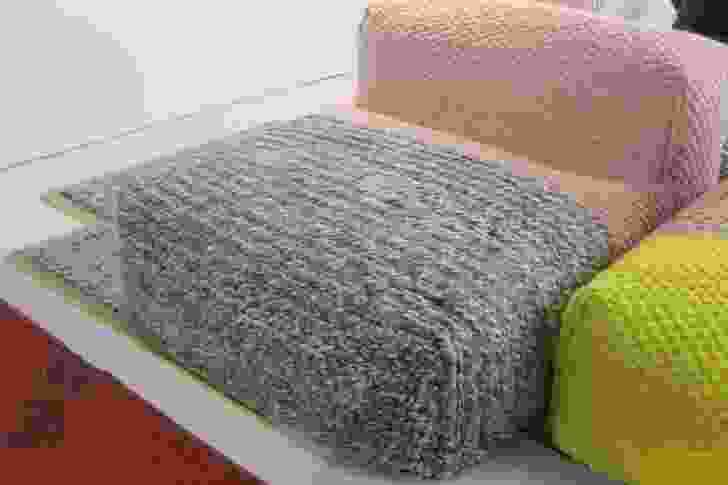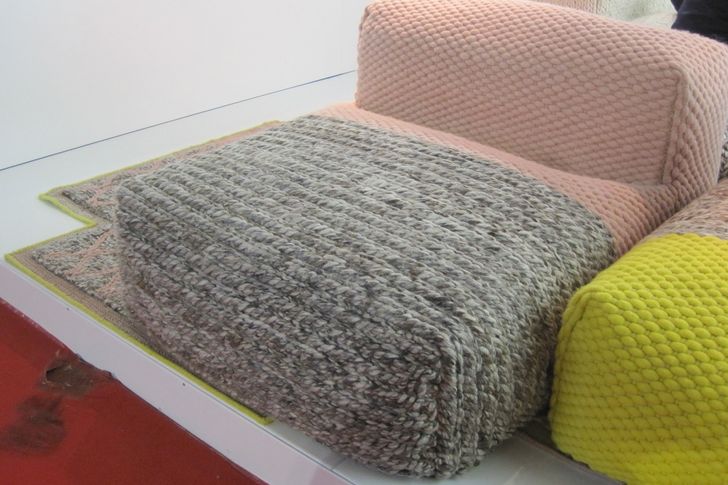 The nearby Missoni stand is beautiful, decked out in signature tertiary colours and intricate prints. Rosita Missoni, who co-founded the brand in 1953 and who is one of the most powerful figures in Italian design, was also spotted giving an interview.
Other highlights include a new sofa by Patricia Urquiola for Gan that looks like a cosy knitted jumper, and the Yupik light by Form Us With Love for Fontana Arte (at the Euroluce display). The always-in-style Veuve Clicquot was serving champagne from a chrome vintage-style bus that reminded me of Harry's Cafe de Wheels in Sydney.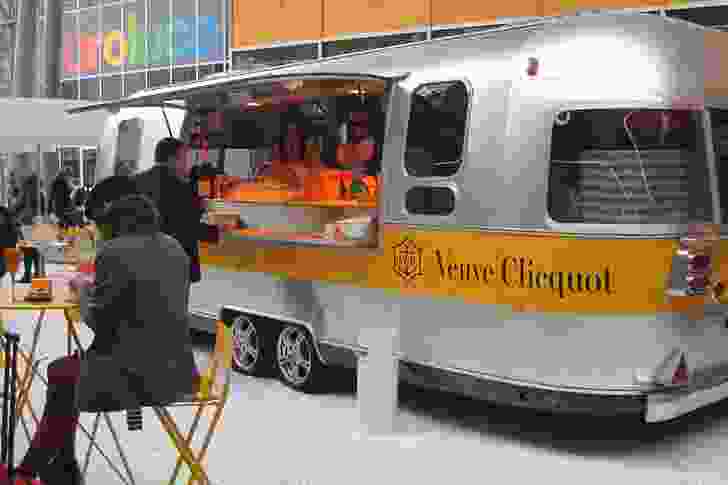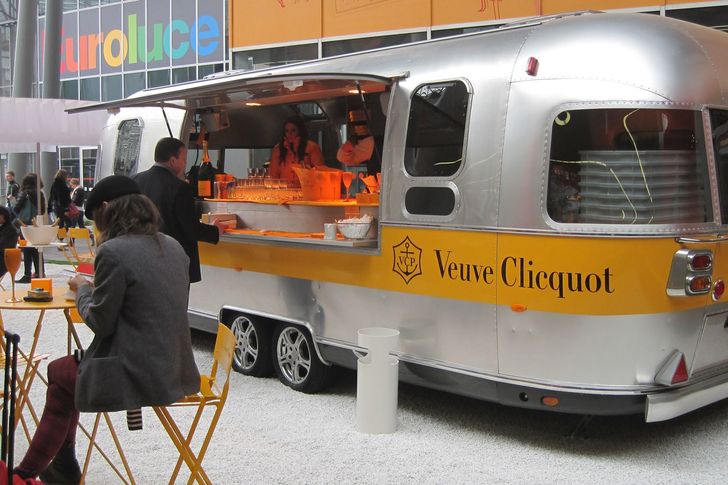 Walking the streets of Milan of course provides its own delights, particularly in the fashion district, where the shop windows can be truly inspiring. Standouts so far include the African-inspired window for Italian department store La Rinascente, the Camper store with its black silhouette-style graphics, and Dolce & Gabbana, where a series of dresses are displayed in cardboard and glass, an apparent reference to the packaging for dolls.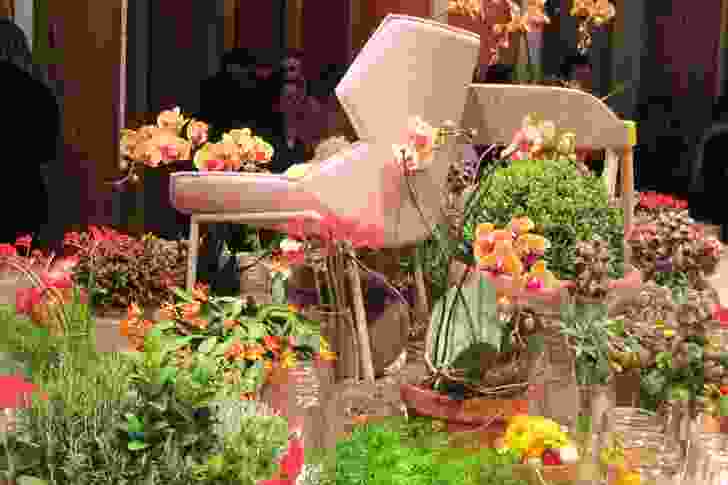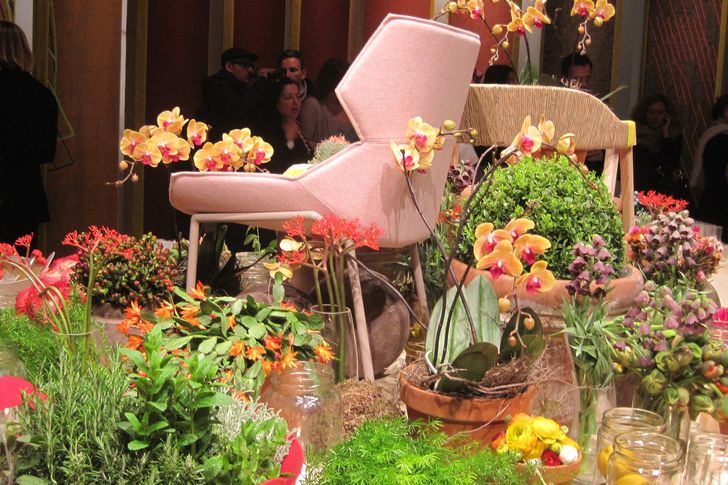 The Louis Vuitton boutique hosted a talk by Dutch designer Maarten Baas, British designer Jay Osgerby (of Barber Osgerby) and Japan's Oki Sato (from Nendo) about three products they recently created for the French label. Each is a combination of furniture and accessory, and each is inspired by the idea of travelling and what it means to be a modern-day nomad. Barber Osgerby's piece is particularly beautiful – a solar-powered LED light in a Murano glass bottle, strapped with leather. Making light of Louis Vuitton's "money is no object" pricing, Osgerby quipped that the design "looked best in twelves."
And the parties? Moroso hosted an impressive gathering to celebrate day two: the highlight of their Revolving Room was a centrepiece of flowers surrounded by a series of revolving fabric panels by Kvadrat. The event made for a great ending to a day of design inspiration.
Related topics