Zona Tortona is still popular and there is still some excellent design shown there, so while it is true that it doesn't have the same buzz or quality of past fairs, it still had plenty to offer this year, including some excellent installations. Australian designer Charles Wilson showed his Serif stool here, and was the only Australian included in an exhibition curated by Giulio Cappellini, a famous talent-spotter for his eponymous brand. New Zealand designer David Trubridge showed a 3-D carpet project with Australian artisan company Tsar, and a series of production lights sponsored by Swarovski.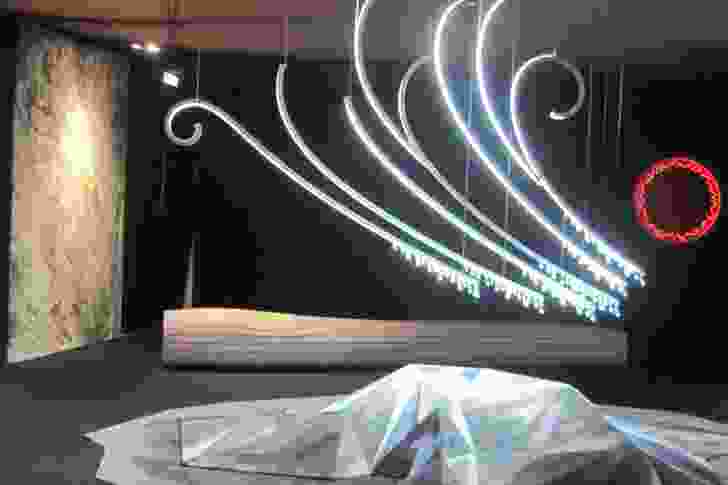 A trend towards installations has given designers the opportunity to play with architecture, art, lighting, sound and time-sensitive design in recent years, in exhibitions often funded by large car companies. At Zona Tortona a fantastic installation called Fluidic, by WHITEvoid for Hyundai, consisted of a cloud of suspended white balls lit up in patterns of blue light with two modes – an automatic lighting display and an interactive mode with sensors that detected visitor movement and triggered light patterns in response.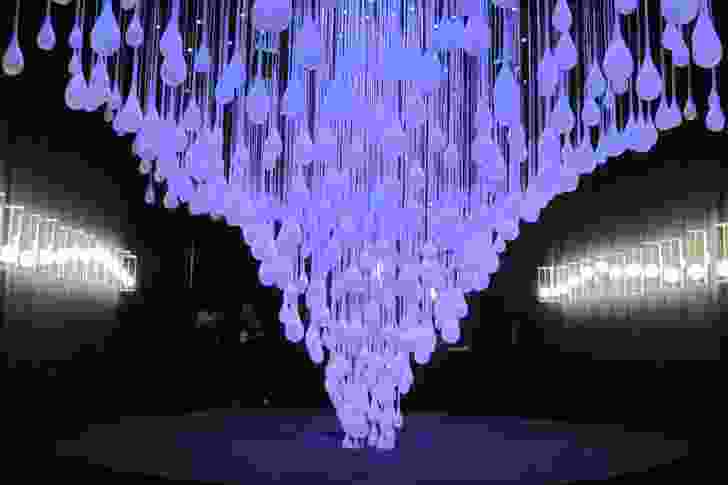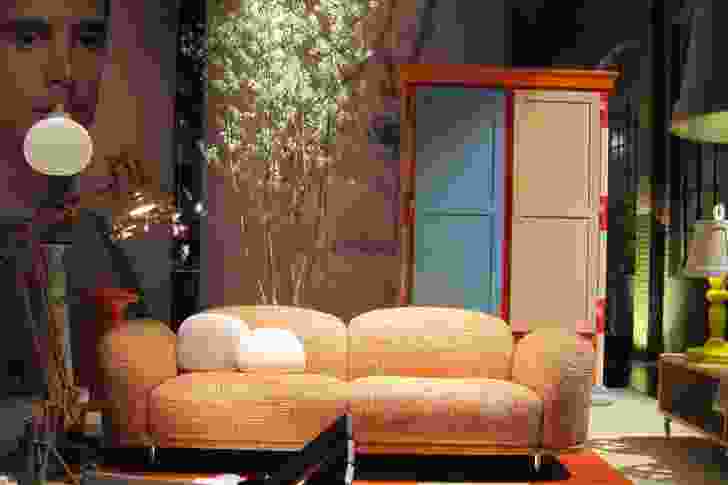 Infuse was a smaller, more poetic installation by architect Chikara Ohno, lighting designer Izumi Okayasu and textile designer Yoko Ando for Kaneka. It was reached by a staircase leading up to a black void lit by changing coloured OLED lights, while sheer textiles hung from above reflected and dispersed the light.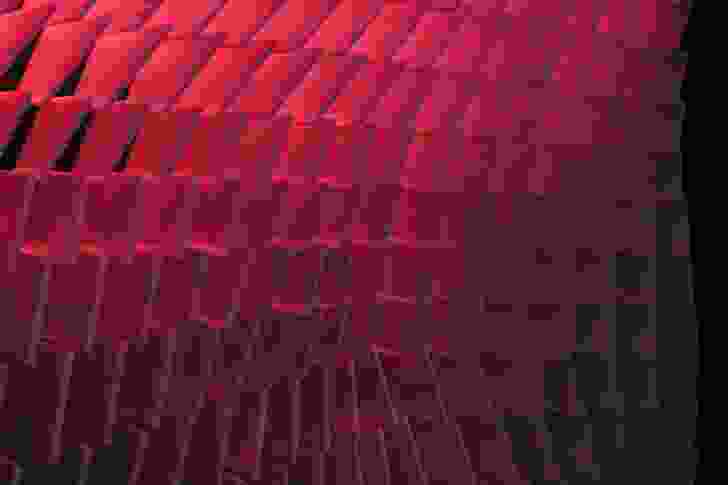 A series of pavilions celebrating Turkish marble also played with light and shadow, as well as sound and the sheer monumentality of stone, in Thus Spoke the Marble. Curated by Turkish studio Demirden Design, each of the pavilions was different. One featured a video-art piece projected on black marble, another lit up a series of marble planes fixed in an undulating field on the wall, and another featured a gradated layering of marble cut through to form a winding path.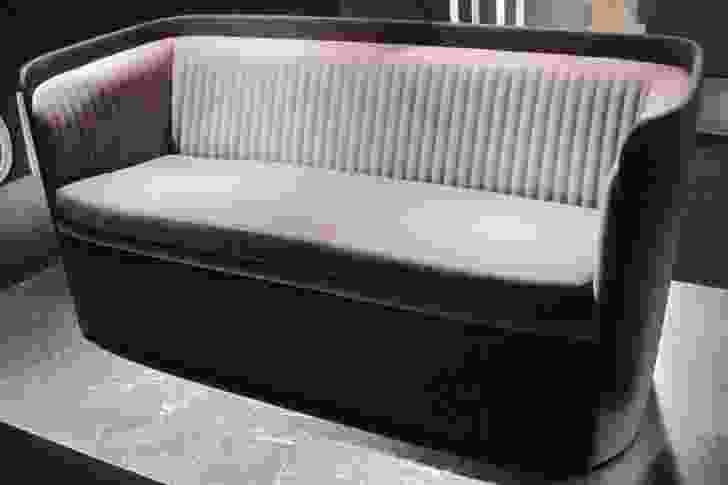 Other interesting brands displaying here were Gispen, whose new sofa by Michael Young was impressive, and Zava, an Italian company showing its lights in a converted shipping container.
Finally, the most impressive exhibit at Zona Tortona (and perhaps, for me, of the entire Milan week) was a 1700-square-metre exhibition by the Dutch powerhouse Moooi that simultaneously showed its new products (as quirky as ever), displayed some wonderful styling, and celebrated the brand's collaboration with Dutch photographer Erwin Olaf in a series of oversized, colour-rich photographs.
Channelling a nostalgia for the past, the photographs featured over-styled, unreal-looking men, women and children, but also captured honest, raw emotion. Hung behind a series of rooms displaying the brand's iconic furniture, the images produced some unforgettable montages.
Often the most creative and inspiring work comes when practitioners from two different disciplines come together to collaborate on a project. This exhibit was proof that an art photographer and a furniture brand can have a close, ongoing, working relationship that is fruitful and ultimately beneficial to both.
Related topics