Mindfulness, sustainability and designing with the senses: Denfair 2017 speakers program released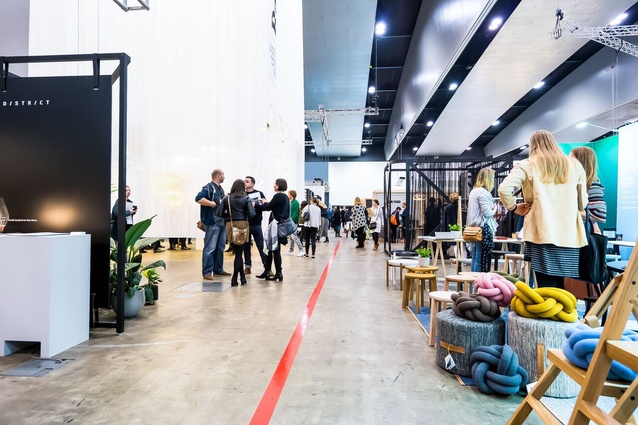 The program of speakers for the 2017 edition of Denfair, Melbourne's "boutique" design industry trade fair, has been released.  The speakers represent a broad section of the design world from emerging to established practitioners in Australia and around the world.
Thematically, the program explores the subject of design practice from all angles, – from a discussion on national identity to a session about the fading art of designing with pen and paper.
An international panel comprising Ruder Novak-Mikulic of Croatian studio Regular Company, Milan-based, Japanese designer Kensaku Oshiro and Sydney-based designer Charles Wilson and Lisa Cahill of the Australian Design Centre will discuss the ways in which design and national identity intersect (or don't) and the ways in which this intersection produces (or doesn't) an identifiable national design identity.
Elsewhere, a group of designers that includes Daniel Barbera, Angela Ferguson (Futurespace) and Alex Richie (E2) will ask whether or not the design world is, in the age of Instagram, neglecting to consider senses other than the visual. Should designers go about their work with the smell of the finished product in mind? Are the feel and sound of a product all too often ignored?
Tomek Archer (Nomi), Anthony Bologna (Trout), Emma Elizabeth and Bree Leech will examine the impact of design trends on the value of authentic design. 
Denfair 2017 will take place from 8 to 10 June at the Melbourne Convention and Exhibition Centre. For more information, visit the Denfair website. 
Editor's picks of Denfair 2017
Mindfulness: Putting the brakes on design
Thursday 8 June, 10.30am.
Zvi Belling (ITN Architects), Rob Mills (Rob Mills Architecture and Interiors), interior designer Fiona Lynch and designer Jan Kath will ask whether design (and designers) are move too quickly. Are there benefits to slowing things down? If so, how can designing slowly be made to be compatible with the fast-paced world design often operates in? 
Masterclass: The thinking hand
Friday 9 June, 1pm.
Chris Connell, design director of architecture and interior design studio Chris Connell Design, will share with an audience the role hand drawing continues to play in his practice. What can drawing by hand offer to the design process that technology cannot?
Earth: Powered by Pecha Kucha
Thursday 8 June, 3.30pm.
A group of designers will ask how far design has come in terms of sustainability and how design can support the movement toward a sustainable future.
This "Pecha Kucha-powered" event will feature Chris Haddad (Archier), Tom Fereday (Tom Fereday Design), Paul Charlwood, Sarah K  (Supercyclers) and artist Debbie Symons. Pecha Kucha, which is a transliteration of the Japanese phrase for chitchat, is a presentation format where a speaker presents 20 images, each for 20 seconds. The images advance automatically as the speaker talks along to them.
Pecha Kucha nights were an invention of architects Astrid Klein and Mark Dytham of Tokyo-based practice Klein Dytham Architects. Klein and Dytham have said that they came up with the Pecha Kucha method as a way of forcing architects, who they considered to be too verbose and long-winded, to be concise.