Australian designer continues architectural model kit series with London's Tate Modern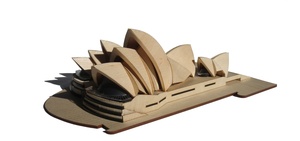 A Brisbane-based designer is hoping to replicate the success of a series of crowd-funded, laser-cut model kits, including one of the Sydney Opera House, with an Indiegogo campaign for a model kit of the Tate Modern museum in London. 
Marcus Bree has sold a range of model kits of archetypal Australian houses, including terrace houses, Queenslanders and miners cottages, through his website Little Building Co.
In 2009, Bree was commissioned by the Guggenheim Museum to produce a scale model kit in timber of Frank Lloyd Wright's Guggenheim Museum in New York.  
In 2014, he followed this up with a model of Jørn Utzon's Sydney Opera House that was endorsed by the Sydney Opera House Trust and Utzon's son, architect Jan Utzon.
The crowd-funding campaign, run on Kickstarter, exceeded its $26,000 target, raising $33,058 in pledges.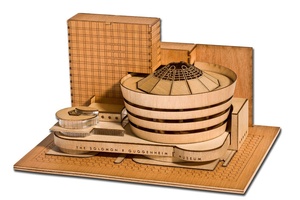 An Indiegogo campaign is now being run for a model kit of the Tate Modern museum. The model includes both the original Bankside Power Station by Giles Gilbert Scott and the two additions, completed in 2000 and 2016, by Herzog and de Meuron.
The model kit, designed on the basis of drawings supplied by Herzog and de Meuron, will be built to a scale of 1:1200 and with pieces made from a mix of American cherry, birch or aspen, MDF and acrylic.
The crowd-funding campaign concludes at the end of September 2017. For more information on the crowd-funding campaign, go here.