"It's never been easier to start new businesses, new kinds of practice," declared USA-based academic Thomas Fisher at this year's Australian Institute of Architects National Architecture Conference. Fisher, who has been analysing the architecture profession since the 1990s, believes that many of the problems surrounding architecture – a profession that must sell its services – stem from an aristocratic history in which getting paid was considered unsavoury. Further, Fisher asserts that architects are failing to meet their potential by being so conservative in practice. The new generation of architects, however, is more open to change and fresh thinking.
While in London, the 2016 Dulux Study Tour group visited Assemble, the Turner-Prize-winning collective embracing the shift in traditions that Fisher describes by testing out alternative and proactive modes of practice. Assemble looks for potential within the existing urban fabric of London and tries to make something of the city's disused spaces. One such project is Folly for a Flyover, a temporary structure in a motorway undercroft in Hackney Wick, which became a new public space hosting a program of cinema, performance, play, temporary cafes and other activities. Though at first conceived as just a temporary installation, the project's success enabled Assemble to convince the London Legacy Development Corporation "to invest in permanent infrastructure, which has allowed the site to continue as a public space." The Dulux Study Tour group experienced Assemble's social focus firsthand, with a delicious lunch cooked and served by Assemble's members.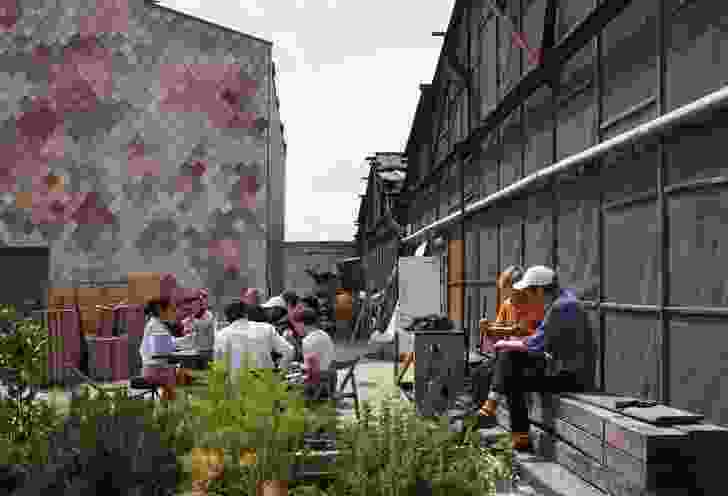 The Assemble business structure is such that each member of the collective only gets paid for the projects that they work on. Assemble member Louis Schulz explained: "We have a freelance system, so you only get paid for what you do. Ultimately, if you want to spend lots of time on a project, you're the only one who loses out." In deciding which projects the practice takes on, two or more people in the collective need to agree it's a worthwhile project and then it's up to those members to run that particular assignment. "We have project reviews every week so that there is a constant cycle of feedback and critique from the whole collective," explained Schulz.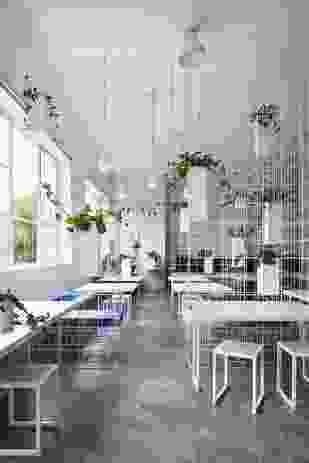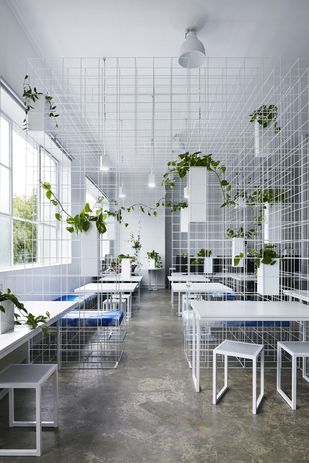 What happens to a practice like Assemble when the commercial realities kick in? When asked if the business model was sustainable and whether they made enough money, Schulz and colleague Alice Edgerley agreed, "just about." 2016 Dulux Study Tour recipient Qianyi Lim runs Sibling, a Melbourne-based design studio collective similar to Assemble. Lim spoke to Edgerley about the difficulties in running a commercial enterprise yet also "maintaining the original energy and aspirations you had when it [the collective] was a hobby." Lim talked about the possible need for someone who focuses solely on the business side of the practice, and Schulz explained that at Assemble, they "eventually decided to employ someone to do the finance, because that's a discrete job. There was a lot to do, and the rest of us wanted to work on the actual projects."
In trying to ascertain out how to run a sustainable business, 2015 Dulux Study Tour recipient Monique Woodward of Wowowa Architecture and Interiors undertook an online marketing course and also engaged a business coach. From this, Woodward and her partner Scott Woodward developed a strategy for focusing on clients that share their visions and beliefs. Although very clever at marketing itself, this practice is also generous in marketing the architectural profession. Woodward's "If You Were Mine" video series aims to uncover how the brain of an architect works: it identifies where the potential in existing building stock lies and how to make the most of that potential. Of course, the aim of the project is to gain new clients, but it also talks to the general public about the value of good design.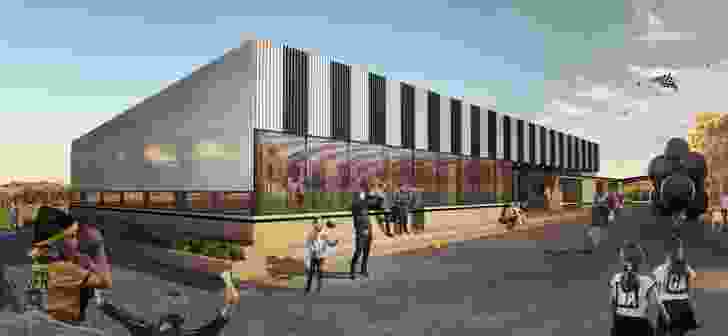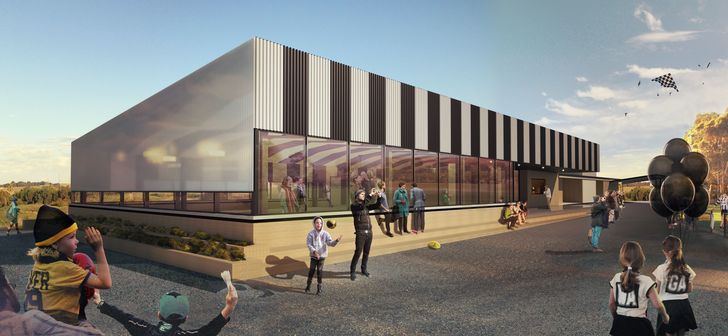 Sometimes, you need to actually produce a design in order to convince clients. For Wowowa's Kalora Park Football Club Extension project, Wowowa assisted the club in getting the funding it required from the local council by giving it a design to sell. Wowowa worked pro bono on a concept design for the club and, once the funding came through, has now been paid to complete the documentation for the project. Construction will commence in October 2016.
Like Wowowa, many other emerging architecture practices are creative in the way they procure projects. In 2011, Melbourne-based Edwards Moore ran a free architectural advisory service called Ask an Architect, where it opened its door on Thursday evenings for free 30-minute sessions. When asked if this was a good avenue for the procurement of worthwhile projects, director Juliet Moore responded: "We are planting a lot of seeds. When you first start a practice, it's an empty paddock – so you'd better get planting. Architecture isn't an immediate thing. It might be six months later that someone you saw for half an hour needs you."
In another example of entrepreneurial architecture, 2015 Dulux Study Tour recipient Nic Brunsdon uses his design knowledge (and what he learnt from a two-year business course) to tap into the global phenomenon of the sharing economy. Like Assemble, Brunsdon's Spacemarket aim is to make the most of unused spaces in the city – but does so through a digital urban program (now with an app) that pairs empty urban spaces with potential tenants. Alongside Spacemarket, Brunsdon also runs POST-, which is more akin to a traditional practice despite not actually being all that traditional. The website structure for POST- explains the proactive approach taken by this architecture studio – each project is presented in two parts: "what's the problem?" and "what's the proposition?" Since Spacemarket and POST-, Brunsdon has launched other platforms, including Posit – a research arm of POST- that involves a group of designers using creative thinking to highlight problems and then find solutions to these problems, and Women's Business – an initiative that gathers together creative women to "eat food and start big things." As implied by Fisher in his talk at the Institute's conference, Brunsdon is creating new platforms that, as he describes, "are based on the premise that the future of architecture is moving away from buildings and towards the non-physical – digital, systems of engagement, for example."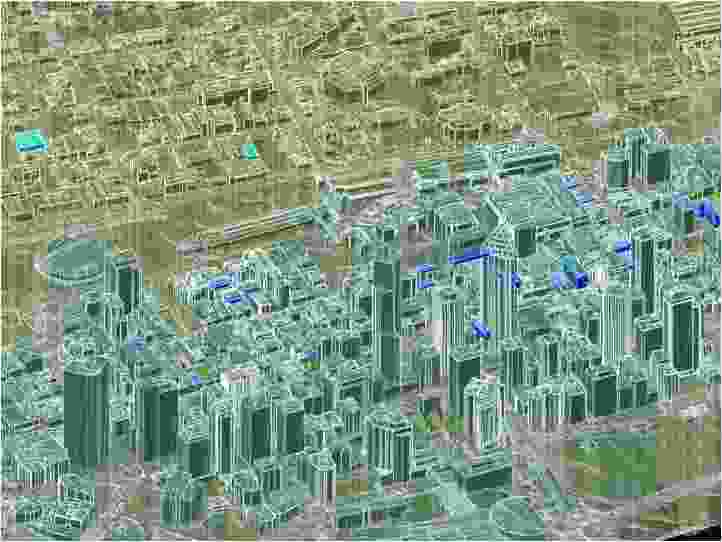 Will the generational shift ultimately lead to a more collaborative, inclusive approach to practice? Though many architects feel the need to be secretive in order to remain competitive – particularly when studios are in their infancy – there is much to be said of sharing business strategies and ideas. A reciprocal model for sharing information and ideas will surely benefit the profession as a whole.
Fisher believes that architects place too much emphasis on the final built product of architecture, and too little on the processes that surround it. He suggests that "we could go into a process whereby we're paid on how much we save the client … Maybe some of the solution is digital or in reorganizing what the client already has. So our fees could be based on savings rather than on what we cost." Although the practices discussed here aren't reinventing the wheel (nor making huge quantities of money), they are trying to break the mould of what an architect is or could be. Times are changing, and the profession needs to move with them. Without the hassles and burdens of established architectural practices, emerging studios have the potential for lateral thinking required to make sure architects stay relevant.
Katelin Butler travelled with the 2015 and 2016 Dulux Study Tours. Entries to the 2017 tour, which will visit Prague, London and Barcelona, are now open. Visit dulux.com.au/studytour for more information.
Related topics