Modernist 'reform centre' in Brisbane to make way for retirement village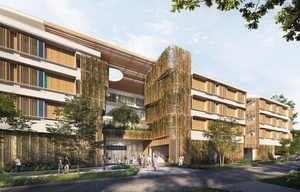 A modernist former girls' home designed by Brisbane practice E. P. and A. I. Trewern in Brisbane's Toowong would be demolished and replaced with an aged care facility under a proposal currently before the Brisbane City Council.
Proposed by retirement home operator Arrum, the plans call for a 120-room, five-storey aged care facility designed by BVN with landscape design by JFP Consultants. 
Opened in 1962, the Salvation Army Reform Centre for Girls replaced the Industrial School for Girls, which had previously existed on the site. The reform centre was also known as Kalimna – a "relatively common name of indistinct Aboriginal origins, understood by the Salvation Army to mean 'lovely home'." The reform centre closed in 1966, with the building hosting Salvation Army-run student housing until December 2016.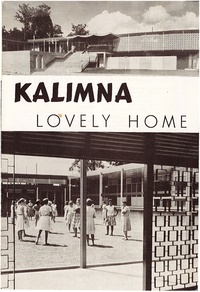 The centre hosted women and girls for a variety of reasons. Some were orphaned, some were victims of abuse and others were committed to the centre by court order. Therefore, while Kalimna operated in part as a "reform" centre, some of its occupants were also placed under extended involuntary detention.
Writing in the University of Melbourne architecture department's journal Cross-Section in 1963, architect and writer John Dalton briefly reviewed the building and said,"Its requirements as a high security reformatory are masked by an exotic splendour of draped canopy and pierced block screens. This is a brilliant piece of corrective architectural psychology – the worst thing to do for the girls would have been to give them a reformatory that looked like a reformatory. The architects are to be commended for their insight."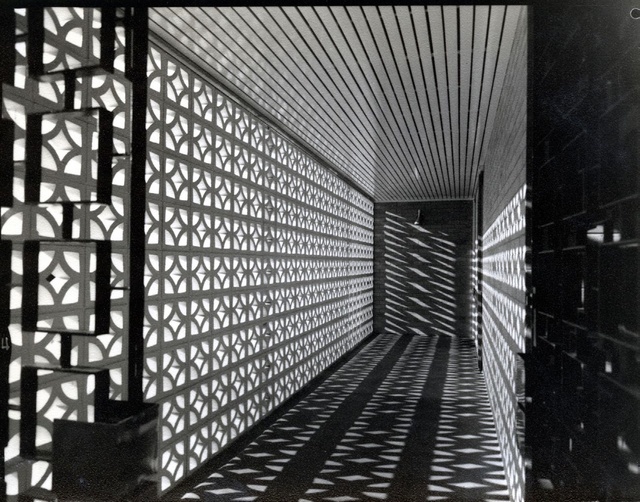 In a paper published in the June 2017 issue of Fabrications, the journal of the Society of Architectural Historians (which can be found here), Pamela Deasy and Andrew Leach explore the tension between the building's severe institutional function and the optimistic modernism that informed its design. They note that Dalton's brief review marked Kalimna's only appearance in the Australian architectural press, likely as a consequence of its complicated history.
"Following its closure as a reform centre in 1977, the institution has […] drawn attention for its mistreatment of its wards, and the architectural history of this site has become entangled with inquiry into the history of institutional child abuse…" 
Designed by young architect Robin Spencer for Brisbane practice E. P. and A. I. Trewern, the facility is defined by its rectangular profile and its use of breeze block screens. Deasy, an architectural graduate, came across the building while assembling a thesis on the use of breeze blocks in south-east Queensland architecture in the twentieth century.
Speaking to Deasy, Spencer described the decorative block screens as a way of de-institutionalizing the centre by creating verandah spaces that eliminated the need for prison bars on windows and allowed for the provision of natural light and ventilation. 
"Few projects have had to bear the kind of conflicted institutional legacy as the screen walls at Kalimna," Deasy and Leach noted.
Kalimna's internal spaces are laid out around a central grassed courtyard. "Spencer navigated a complicated balance in issues of protection and confinement, seeking to provide not only custodial security, but security, too, for the residents themselves, allowing the girls to wander freely around the courtyard spaces during daylight hours," wrote Deasy and Leach.
Despite the intentions of the building's designers, the centre was the subject of a number of allegations of significant abuse. The Forgotten Australians report published by the Australian Senate in 2004 contained a number of testimonies regarding life in the centre that included recollections of cruel disciplinary treatment.
Others also disregarded the humanistic features of the design. The Commission of Inquiry into Abuse of Children in Queensland Institutions that took place in the late nineties, for instance, was drawn to a number of (now-destroyed) solitary confinement rooms, which were not indicated in architectural plans and which were estimated to measure roughly three metres by 1.8 metres.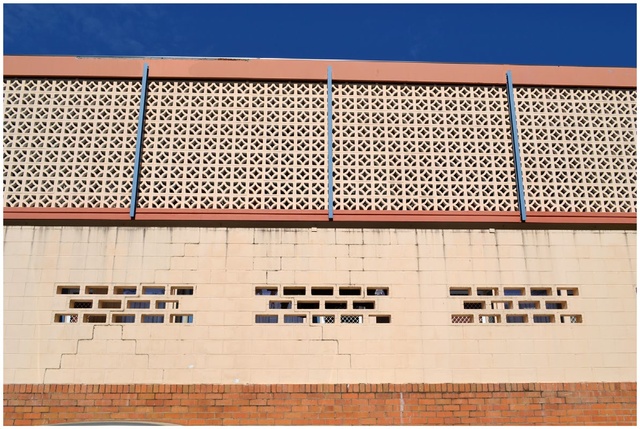 "Despite its public ambitions to provide a secure, modern, healthy environment for the residents of Kalimna, the institutional uses of its architecture acted to traumatize those who could not leave it," said Deasy.
"The apparent distance between the care taken over every detail by Spencer and the Trewern partnership and Kalimna's institutional legacy demonstrates something at once unthinkable and, with hindsight, all too obvious: the limitations of modern architecture to control the nature of the modern experience it shapes." 
The development application for the proposed aged-care facility was submitted to council on 21 December 2017. Prepared for Arrum by Urbis, the application states that the proposed design is characterized by "a genuine approach to sub-tropic architecture" and would "provide a statement development in Toowong."