Modular housing system rethinks apartment design
Researchers from the University of Sydney and developer Lendlease have produced a prototype modular housing system for apartments that can be reconfigured based on the needs of its residents.
A team from the university's Innovation in Applied Design Lab at the School of Architecture, Design and Planning and Lendlease were awarded a $3 million dollar grand by the Department of Industry, Innovation and Science's Cooperative Research Centre Projects in 2016, to research solutions for prefabricated multi-storey housing.
The funding was dispensed as part of a five-year industry-led project intended to help the housing industry innovate. Construction techniques in the residential market have been largely unchanged for the past 100 years. 
The prototype, dubbed the Future Living System, is a life-size 80-square-metre apartment fashioned from a number of prefabricated elements constructed mostly from timber, which will be exhibited at the university's Tin Sheds Gallery.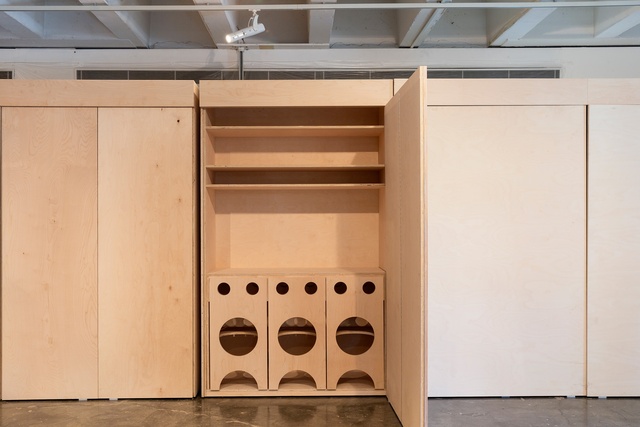 Every few days, the interior will be reconfigured, with the living, kitchen and bedroom areas shrinking and growing in size to demonstrate the adaptability of the prototype.
Mathew Aitchison, director of the Innovation in Applied Design Lab, said that the system, when used in an apartment block, would result in homes that could be reconfigured over the long term to better accommodate the needs of the residents.
"In Australia, apartment or high-rise living is often seen as temporary," he said. "We approached the design from a functional perspective, to provide an environment for life – where residents can upsize or downsize, and where certain adaptations are possible."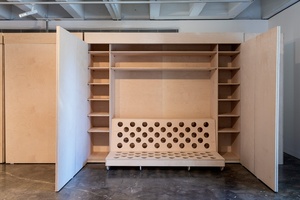 The prototype uses timber in place of concrete to construct the modular elements. "Given that conventional concrete is one of the largest contributors to global carbon emissions in construction, the transformation achieved by the replacement with a renewable resource like timber is enormous," said
Daryl Patterson, head of operational excellence at Lendlease.
The apartment "blocks" have been produced using advanced manufacturing techniques more usually seen in the automotive industry.
The apartment will go on display at the Tin Sheds Gallery during the university's Innovation Week from 30 July to 4 August.