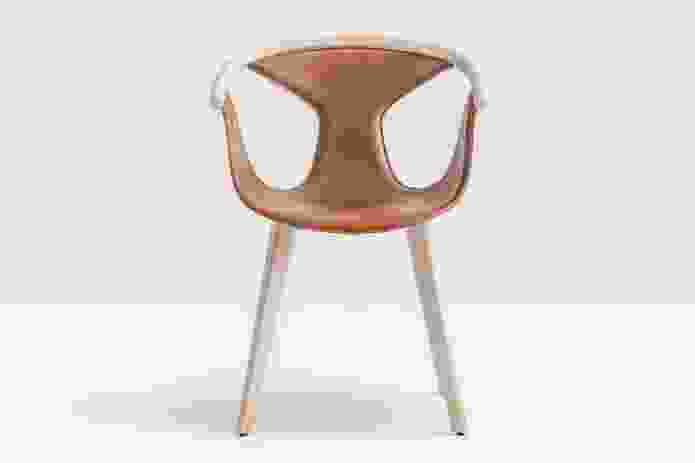 Fox by Patrick Norguet for Pedrali
First launched in 2017, Fox by Paris-based designer Patrick Norguet is an armchair that "welcomes the guest with a warm hug." Made from injection-moulded plastic set in a timber frame, the chair is now available in upholstered leather. The chair also comes with an option of steel legs, making it stackable.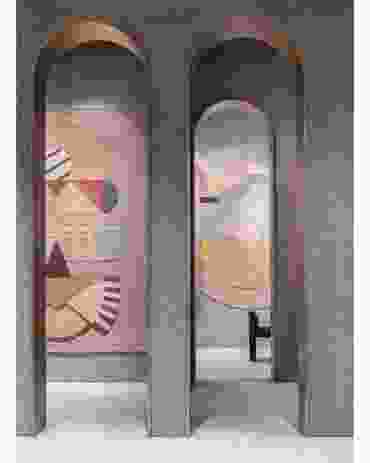 Cartesio and Cartesio Outline by Elena Salmistraro for CC Tapis
Designed by young Italian designer Elena Salmistraro, this rug design pays homage to the 1884 novel Flatland written by Reverend Edwin A. Abbott. "Triangles, lines, circles and squares overlap, meet and collide, becoming conscious of each other, just as they do in the novel, unaware of the colors and the magic they hold," said the designer. The design is made in two versions, one is tactile and rough, the other softer and lighter. CC Tapis rugs are made with Himalayan wool purified with rainwater and hand-woven using traditional techniques by Tibetan artisans.
cc-tapis.com. Distributed in Australia by Loom Rugs.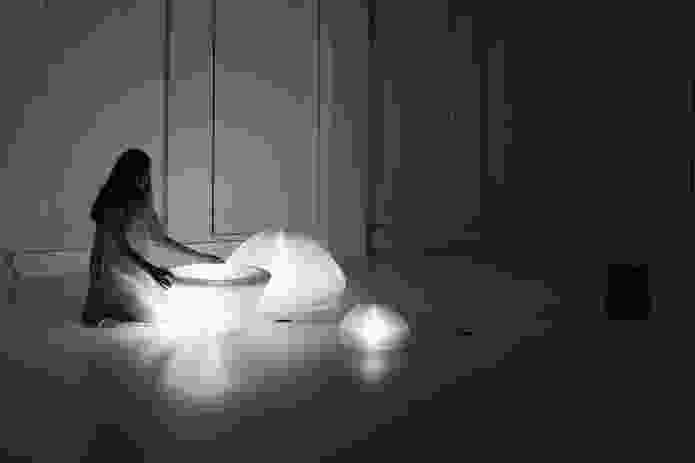 Urchin by Molo Design
Designed by Canadian architects Stephanie Forsythe and Todd MacAllen, the Urchin is a shape-shifting lamp made from paper or textile. The lamp is part of a collection of products by Molo Design that use honeycomb geometry to flex and expand. First released in 2006, the Urchin light has gone through an iterative design process. The latest generation features an integrated light sources and hidden magnetic connectors.
Dry and Silu from Ondarreta
Dry is a range of tables and workstations from Spanish brand Ondarreta. Its simple, thin design, by Ondarreta's in house team, offers three height options and a range of accessories include trays, CPU holders and protector screens. Silu designed by UN Studio is a stackable chair and table with a sinous profile. The shape is made using traditional wood bending techniques. The chair has a rear gap with the option to customize with upholstery.
ondarreta.com. Distributed in Australia by AJAR.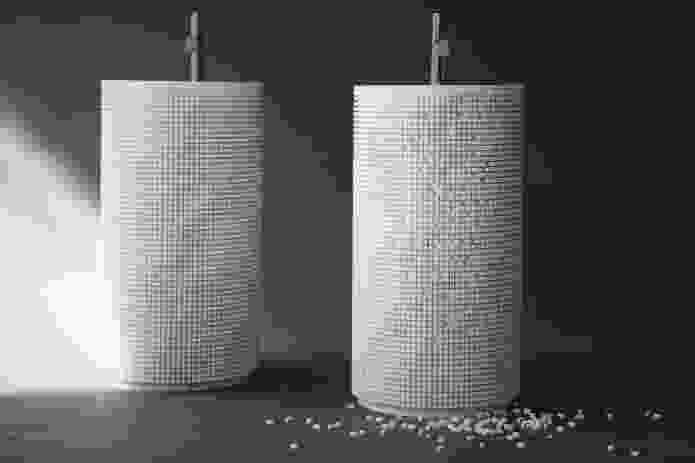 Pixel by Paolo Ulian for Antoniolupi
Pixel is a cylindrical freestanding wash basin by Italian marble sculptor Paolo Ulian. The concept for the design derives from the digital image, which is made up of point-like elements called pixels. The basin is covered with a layer of marble mosaic, where each piece can be chipped away and removed, thus creating unique, pixelated patterns on the surface.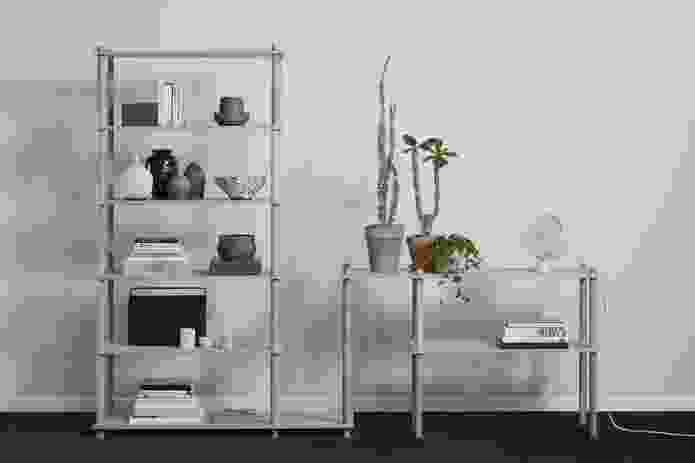 Elevate Shelving System from Woud
Designed by Camilla Akersveen and Christopher Konings, Elevate is a versatile and modular shelving system, comprised of shelves and dowels, which can be assembled in an unlimited number of permutations without using any tools or additional fixings. "Our inspiration for Elevate came from our early days as exhibitors," said Konings. "We needed a flexible shelving system that could easily be built in any height or length. That way we could […] build the system to fit the space we had at the time."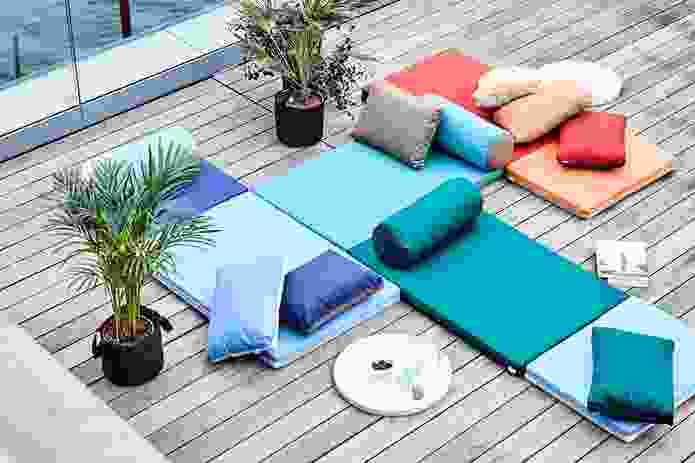 Connect mattress from Trimm Copenhagen
The Connect mattress is designed to facilitate informal gatherings outdoors. The mattress can be used on the ground or floor, as well as indoors. The mattress is the same dimensions as a pallet and can be configured and reconfigured or stacked. It has a smart magnet system which allow it to join end to end to create full-length mattresses.
Related topics