The Milan International Furniture Fair has come to a close for another year.
More than 340,000 people from 165 different countries visited the event to attend countless parties and product launches hosted by more than 2,000 exhibitors showcasing their latest designs.
Following ArchitectureAU's earlier coverage of furniture highlights, Australasian design standouts and this year's best installations, here is a second dose of product highlights: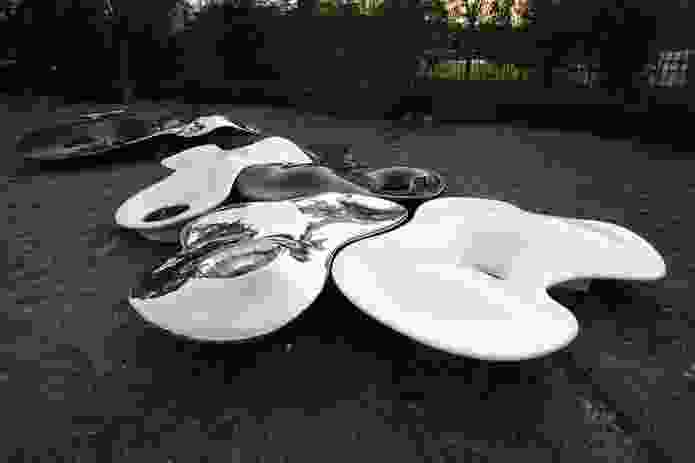 Mogu by Ma Yansong for Sawaya and Moroni
Occupying the space between art and furniture, Mogu is designed to subvert the conventionally straightforward relationship between a chair and its user.
Designed by Chinese architect Ma Yansong, as part of a collaboration between his studio Mad Architects and Sawaya and Moroni, the chair was inspired by the smooth, contoured forms of fungi.
Multiple chairs can be arranged together to form many different organic combinations.
"Mogu's form appears to grow naturally from the earth, adapting to diverse spatial configurations, and affecting the perception of its larger environment," said Ma Yansong.
"Its surface forms an organic landscape that allows people to respond with their bodies and encourage a variety of social interactions."
Australian supplier: Hub Furniture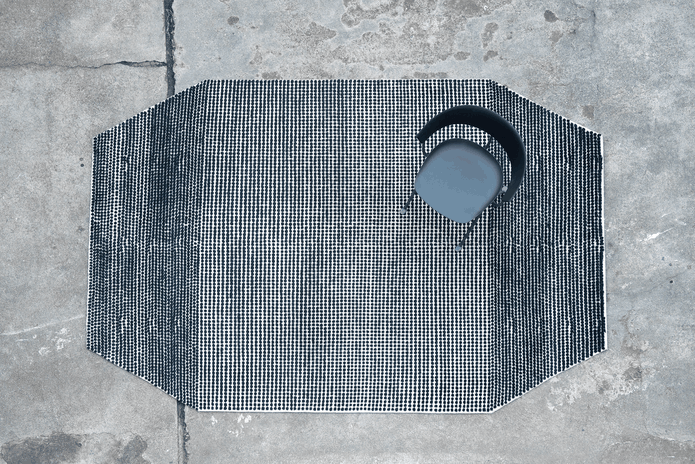 Semis by Ronan and Erwan Bouroullec for Danskina
An exercise in dots and tactility, this rug is the result of two years of research by Paris-based designers Ronan and Erwan Bouroullec.
Semis' pattern was created by varying the densities and heights of its knotted surface, creating an effect of an abstract landscape. The distinctive shape of the rug – a rectangle with cut corners – is highlighted by the pattern of the dots, which sit along a regular grid in the central section and become more irregular at the top and bottom.
There are two designs available, one featuring small dots and the other large dots, and a choice of two colourways, black and white in both positive and negative variations.
Australian supplier: Kvadrat Maharam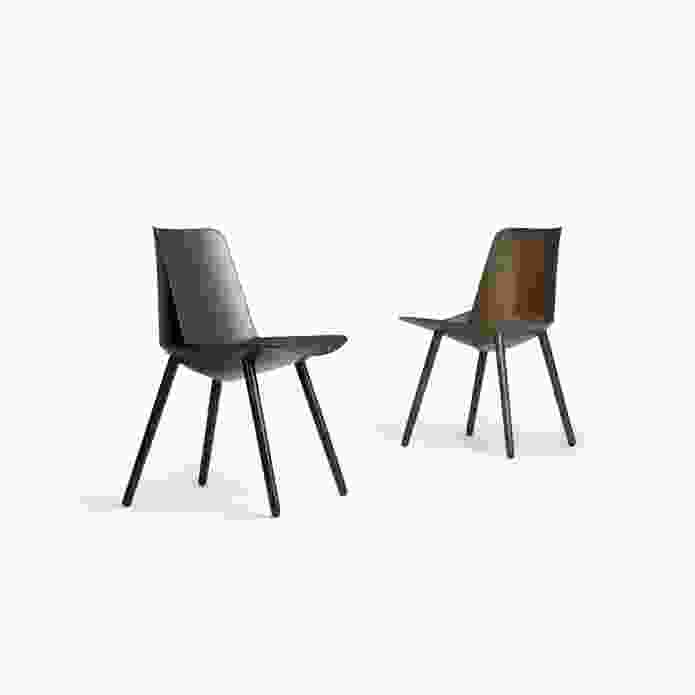 Jin chair by Jin Kuramoto for Offecct
Jin Kuramoto used cutting-edge technology to design this feather light, super strong and 100 percent biological chair.
The unique structure of Jin was realized by using flax fibre, a biological material that can make furniture both extremely lightweight and high-performing.
The body of the chair is defined by shaping thin layers of flax fibres on top of each other, forming a strong shell around a core of air, making the surface the actual structure of the chair.
Australian supplier: Cult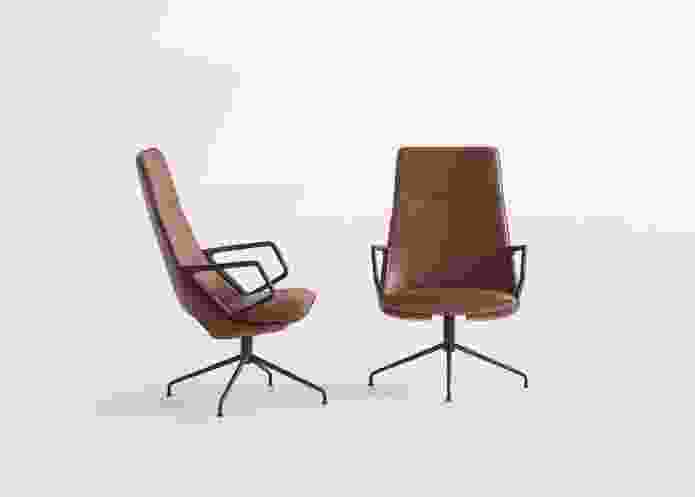 Zuma by Patrick Norguet for Artifort
This armchair was designed by Patrick Norguet to be soft and inviting, light and ergonomic.
Zuma was initially created for offices but by creating both a high and low back option, Artifort has made it suitable for workplaces, lounges and homes.
The shell of the backrest is fixed to the bottom of the seat, while the cushion connects both parts of the armchair and provides flexibility and comfort.
Australian supplier: Ke-Zu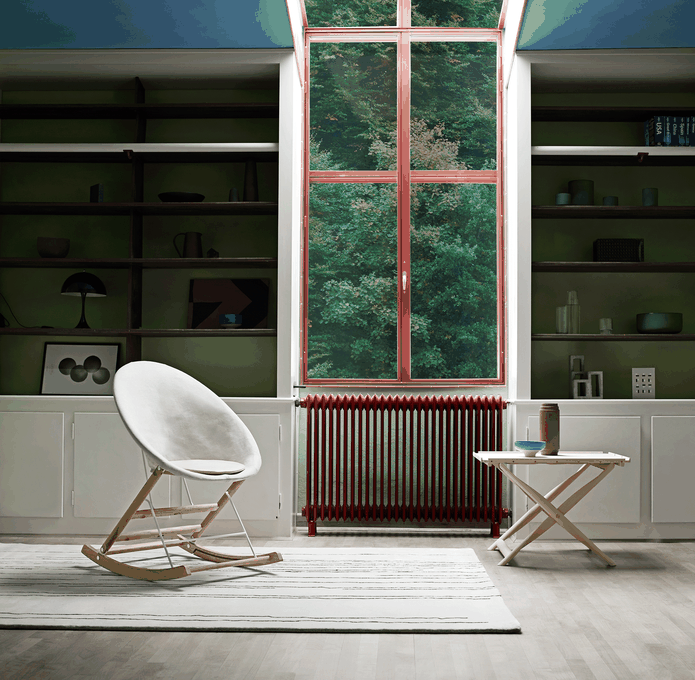 Rocking Nest Chair by Anker Bak for Carl Hansen and Son
Playful and quirky, this chair by young Danish designer Anker Bak is an innovative mix of the classic and the new.
Rocking Nest Chair is based on archetypal shapes, natural materials, and respect for traditional craftsmanship. It uses classic materials – leather, canvas and wood – but also challenges the classic rocking chair concept.
Compared to traditional rocking chairs, the Rocking Nest Chair is light and would fit easily into smaller homes. It is a small but comfortable, functional chair, which folds up with just a few movements.
Australian supplier: Cult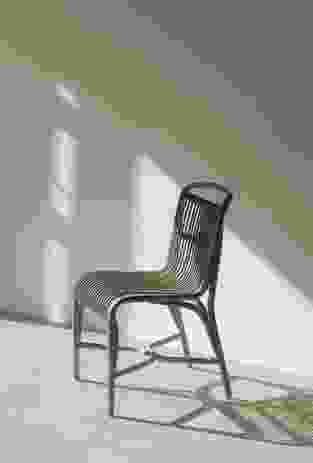 Gata by Miguel and Gonzalo Milá for Expormim
With more than 50 years of design experience behind him, Miguel Milá is renowned as one of the pioneers of Spanish design. He has designed the Gata chair, with his son Gonzalo, to be simple, functional and elegant.
Milá describes himself as a "pre-industrial" designer and for this chair he has used rattan, a decidedly pre-industrial material.
Gata has been designed for comfort and longevity. Several years of work have gone into selecting the right calibre of rattan rod and finding the right balance between components.
The smooth, continous lines of the chair lead up to a handle at the upper part of its back; a testament to the chair's lightness and maneuverability.
Australian supplier: Ke-Zu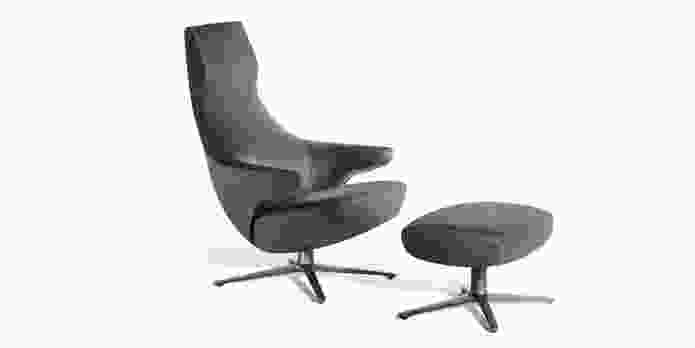 Jay Lounge by Jean-Marie Massaud for Poltrona Frau
The Jay Lounge is an armchair intended for highly personal moments of meditation, relaxation and reading.
By French designer Jean-Marie Massaud, the armchair is a new take on the classic, eighteenth-century bergère.
The backrest and seat are independent of each other, while the armrests jut out jauntily, working to lighten the volume and instil movement into the composition.
The seat structure is made of moulded rigid polyurethane, reinforced with metal inserts while the padding is moulded polyurethane foam and polyester wadding.
The four-spoke swivel base is made from aluminium.
Australian supplier: Cult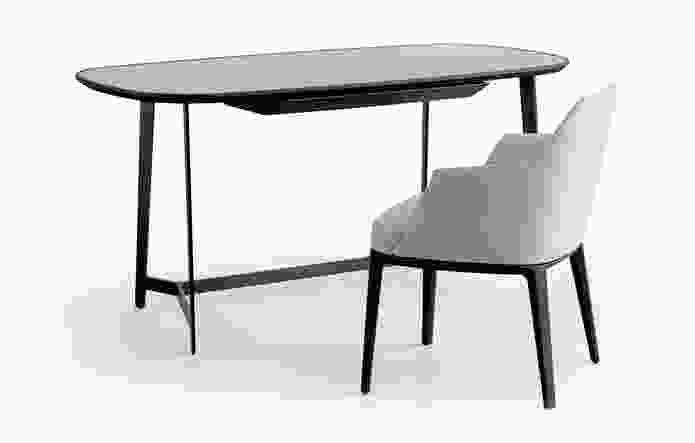 Mathieu writing desk by Emmanuel Gallina for Poliform
Emmanuel Gallina's work is defined by elegance, clarity and simplicity. For this writing desk Gallina has chosen contrasting materials – emery leather, timber and metal – that work together to achieve a slender, simple silhouette.
Despite its slimness Mathieu is also functional and includes a drawer finished in matt black lacquer.
Australian supplier: Poliform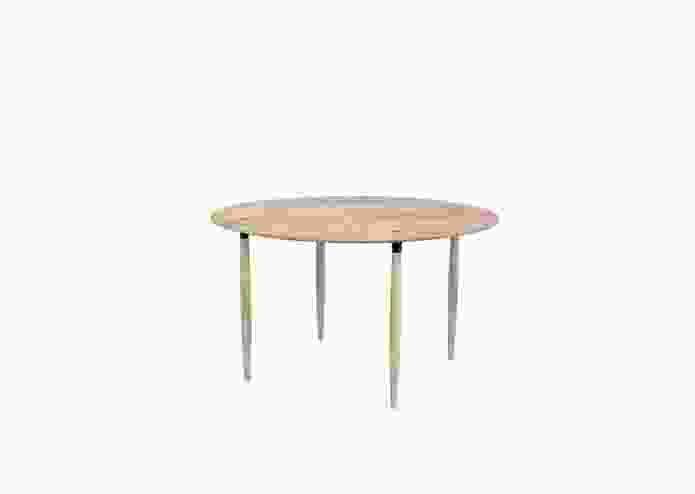 Slow Collection by Space Copenhagen for Stellar Works
The Slow Collection by Danish design duo Space Copenhagen features wooden furniture that explores the beauty of narrow silhouettes. The collection includes a lounge chair, dining chair, side chair, dining table and coffee table. All items feature narrow legs that elevate and support, striking a balance between mid-century Danish and classic Japanese design.
Signe Bindslev Henriksen and Peter Bundgaard Rützou, founders of Space Copenhagen, said one of their aims was to design a series of organically shaped, sculptural and long-lasting furniture. They also wanted to celebrate the feeling "of leaning back, hanging out and enjoying life".
Australian supplier: Living Edge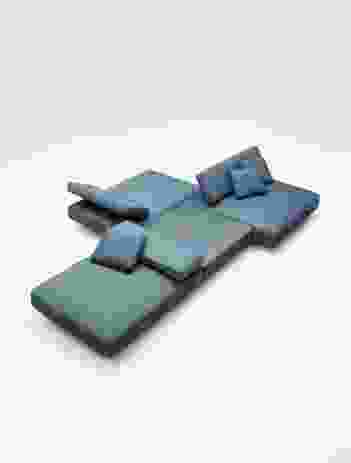 Agio modular seating system by Francesco Rota for Paola Lenti
Agio is a system of large modular seating by Italian designer Francesco Rota.
The system is highly adaptable, with backrests that can be adjusted both vertically and horizontally. Elastic belts in the seating area and expanded polyurethane padding contribute to a comfortable sitting experience. The upholstery cover is removable and available in a selection of indoor fabrics.
Australian supplier: Dedece
Related topics