The NSW government has announced a further 19 state significant projects to be fast-tracked for assessment as part of the third tranche of its Planning System Acceleration Program.
Totalling $4.7 billion in value, the projects include new schools, university buildings and affordable housing, as well as land releases that will allow for 5,000 new homes.
The biggest project among them is the $315 million over-station development at Sydney Metro Victoria Cross, designed by Bates Smart. The project will include a 40-storey office tower which the architects say will create "a new heart for the city, centred around Victoria Cross Metro Station and marking the threshold between the Miller Street Civic Boulevard and an emerging pedestrian laneway network along Denison Street." The station and the public doman are designed by Cox Architecture and Aspect Studios respectively.
Also on the list is the $42.4 million UTS Blackfriars Precinct Research Building, a five-storey brick building with a cascading glass wall on the south side, which will house a range of research projects, a start-up community and flexible spaces for the university. Tonkin Zulaikha Greer won a design competition for the project in 2017.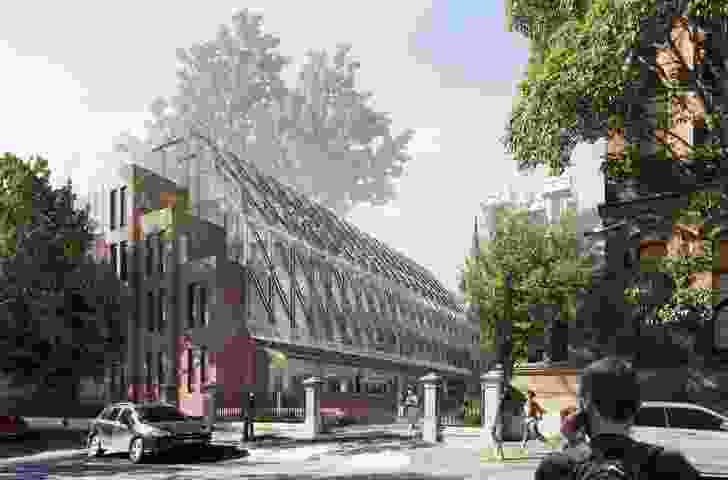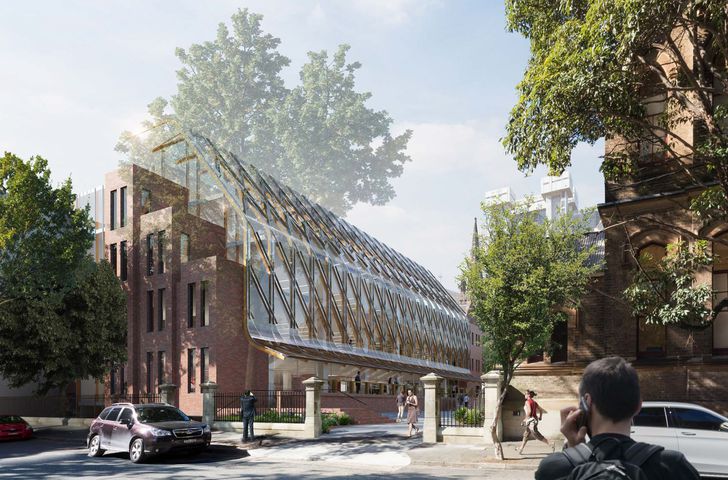 Two school projects will also be fast-tracked: the Kyeemagh Public School by DWP and a new campus for Amity College in Camden designed by Gran Associates Australia.
In Gosford, a development of 41 affordable housing units designed by Stanton Dahl Architects will be fast tracked. There's also a two-storey building at Royal Randwick Racecourse designed by Cox and a $291 million data storage centre for Blacktown, Western Sydney designed by EJE Architecture.
Two major coal projects and a solar farm will also have their aassessments fast tracked.
"We're establishing a new normal for the NSW planning system, with faster decision making and simpler processes," planning minister Rob Stokes said.
So far 48 major projects in NSW have had their assessments finalized through the acceleration program. Decisions on tranche 3 projects will be made by 17 July.
Related topics