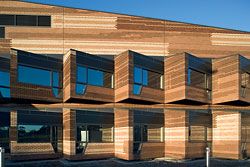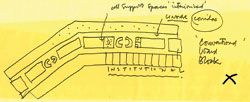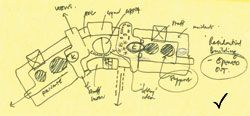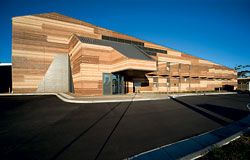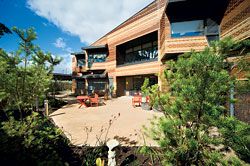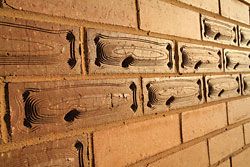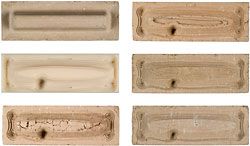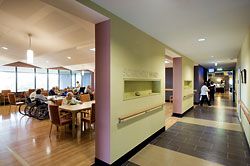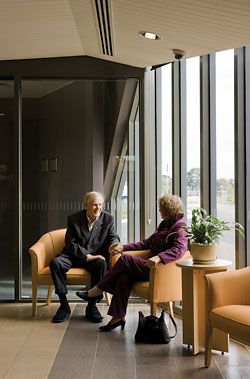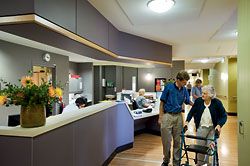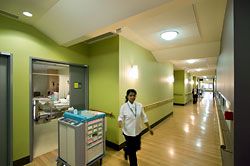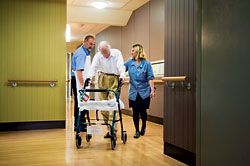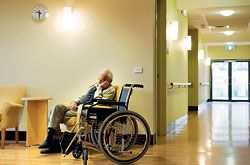 As I wait in the lobby of the Mornington Centre, a rather statuesque elderly woman clad in a dressing gown and leaning on a walking frame waves at me from the other side of the sliding glass doors. With a quizzical look and eloquent gestures she asks me to open the doors – they are, she indicates, stuck. In fact, the doors are operating just fine, and are complete with a buzzer to enable patients and others to communicate with the receptionist who can open them. But I am clearly a visitor, and might yet be persuaded otherwise.
Wandering patients are just one of the particular challenges of designing for aged care, as many occupants experience varying degrees of dementia – they don't necessarily recall why they are there, and can be very inventive in finding ways to leave. Another, broader challenge is provided by the type itself. Aged care is, in architect Corbett Lyon's experience, the health type that is most resistant to rethinking – those involved tend to quickly default to known strategies, and it takes a great deal of effort to tease out the issues and to explore alternative ways of approaching the type.
The Mornington Centre is Lyons' latest health project and here the practice continues its commitment to developing the architectural dimension of new paradigms in health care. The building pursues a patient-centred strategy rather than a medico-centric one where everything is planned for efficiency and the convenience of the health professional. It seeks to foster a feeling of ease and comfort at what can be a very bewildering and trying time for patients and for their families.
Patients are referred to the Mornington Centre from a range of other medical services in the Peninsula Health network. They come to this sub-acute facility for between two and six weeks, during which time their care continues and they are fully assessed. This extends beyond treating the illness or injury that first saw them enter the medical system to a broader evaluation of their fitness and ability to care for themselves, or not. Patients may then return home or be referred on to a nursing home or other facility. For many it is a period of transition, and may be confusing or confronting.
In response, the architects sought a model that would provide a sense of respite, recuperation and relaxation rather than of medicalization. They found this in the idea of the hotel or – given the age of the patients and the location in a beach-side resort town – the country club. This is a convincing move, as it allows a building scale that is clearly public – a facility with a rather grand face – while also accommodating a range of engaging internal and external spaces, both intimate and communal. (It also avoids the rather twee over-articulation that can follow attempts at "domestic" models of aged care.) Charles Moore's Condominium 1 at Sea Ranch became an influential precedent in terms of form, social model and a "local" seaside expression in a large building. Like Sea Ranch, the Mornington Centre gathers up all its activity and program under a single gestural form. Then, being a Lyons building, it plays with the image of rustic, woody "localness" – in brick.
Hospitals planned from the medico-centric view tend to follow a "racetrack" ward model, with rooms arranged in an elongated loop around a central core of very visible utilities. At the Mornington Centre, Lyons has taken this plan form and massaged and eroded it to prioritize the patient experience, with the aim of generating strong social spaces and better working environments. This followed detailed consultation and workshops with medical staff, patients and their families that established the model of care and then investigated ways of achieving it. Three strategies were developed. Firstly, the architects explored the potential for establishing distinctions between public and private spaces, by grouping public spaces into clusters. Secondly, they sought to improve the quality of staff spaces – some are still located in the middle of the "racetrack", but two sought-after, light-filled meeting rooms pop out from the building envelope on the north elevation. Thirdly, they buried all utilities in central pods, so that the view of these did not overwhelm the patient experience.
The first impression of the building interior is of social spaces. On entry, patients and visitors are greeted at the reception and waiting area, with the lively lower-level dining room visible through those secure glass doors. With their Aalto-esque ceiling and wide windows, the dining rooms are the first spaces encountered in each of the two wards (stacked one above the other). From here, a wide corridor leads down to the nurses' station and on to the generously scaled rooms. The canted bay windows, which distinguish the building exterior, give these rooms character, orient them towards views and protect them from the eastern sun. Once settled in these private one- and two-bed rooms, patients might venture out to the more "public" spaces – therapy rooms, the gym, varying multipurpose spaces, the dining room, the lounge and courtyards opening off these last two. By clustering these social aspects of the program, and organizing the circulation to have as few dead ends as possible, the architects sought to generate the experience of going on "outings" from the rooms.
However, while creating such comforting experiences, the building must also perform to medical standards that far exceed anything expected of a hotel or country club. Designing a patient-centred health facility is also about keeping patients safe – it needs to securely contain those who wander, to be detailed in a way that leaves no horizontal gaps or crevices where germs might collect, to allow medical staff to work efficiently and effectively with all their often bulky equipment, and so on. To achieve all this, while maintaining the desired country-club "feel", the architects had to work cleverly with limited means and material choices – none of which are standard for hospitals. Apparently minor details can represent significant moves in this context. For example, panels mimicking vertical boarding are used wherever possible to give texture. Horizontal slot windows in the nurses' write-up area provide connection with spaces beyond. Floors received particular attention. Cognitive research suggests that dementia patients will not walk over a dark surface, so clear contrasts are used to encourage them to keep away from particular areas.
Such design responses draw on evidence-based design. This discipline uses cognitive and behavioural research to track how people use buildings, how varying kinds of spaces are perceived, and to chart clinical outcomes. Results suggest that better outcomes can be achieved in certain kinds of spaces. As the design of health facilities proceed, evidence-based design allows ideas to be tested against this accumulating knowledge.
However, some tensions between social needs and behavioural patterns can't be fully resolved. During my visit a nurse commented that some dementia patients feel isolated in the large single rooms – if sharing they would mimic each other. In response, Corbett Lyon points to another school of thought – that dementia patients should not be grouped as they are prone to rifling through and taking each other's belongings, which can be equally distressing.
The delight in this project is not limited to pleasing spaces and innovative planning. The striated exterior brickwork brings an element of wit and humour that transforms the experience of the facility in potentially unquantifiable ways. The care lavished here signals that this is a public, civic building, but one that also intrigues and engages the viewer. The initial intention was to clad the building in timber, but when this proved too expensive, Lyons explored a brick with "grain". After much prototyping with Austral Bricks, a contoured brick, complete with "thumbprint" indent, was arrived at. These were combined with plain bricks – including a new colour, "Mornington coffee" – to form three "planks", light, medium and dark, that are laid "like hardwood flooring" across the building facades. Like many other Lyons facades, the visual effect reads quite differently from varying distances.
Up close, the openness of the individual brick pattern invites all kinds of interpretative possibilities – the architects suggest wood grain, ripples in sand and doilies, among other things. What of the elderly patients? Do they notice these curious bricks? What do they make of them? I imagine patients sitting in the fragrant courtyards among bobbing kangaroo paws and having their attention snagged by a glance at these walls. Like clouds, the patterns shift and coalesce into varying images when looked at in different ways, by different eyes at different moments. What memories might they evoke? What therapeutic effects might this visual sparking offer?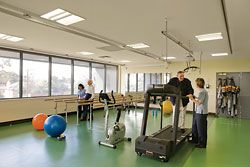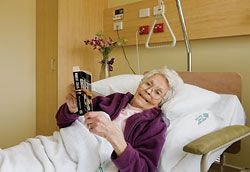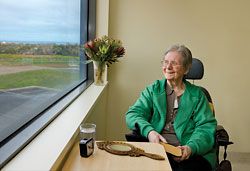 Source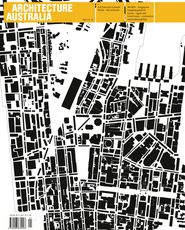 Issue
Architecture Australia, January 2009
Related topics