10. Passivhaus Apartments by Steele Associates
There was more honesty and acknowledgement this year around the fact that architecture and its related industries have played a part in the unfolding climate crisis, with the global Architects Declare movement in particular bringing renewed focus to the nearly 40 percent of energy-related carbon dioxide emissions that originate in building and construction.
One long-touted approach to sustainable design and construction is the Passivhaus model, an invention of a German physicist, which has so far seen limited adoption in Australia due to a combination of the model's onerous requirements and the particular environmental conditions of Australian cities.
Oliver Steele, of Steele Associates, told ArchitectureAU that he hoped that this apartment block in Sydney's Redfern, Australia's first to meet the Passivhaus standards, would be a "sign of what's possible" under the model. Steele was keen to point out that, aside from the low energy requirements demanded by the operation of the apartments, the standards also resulted in living spaces that were more pleasant to inhabit.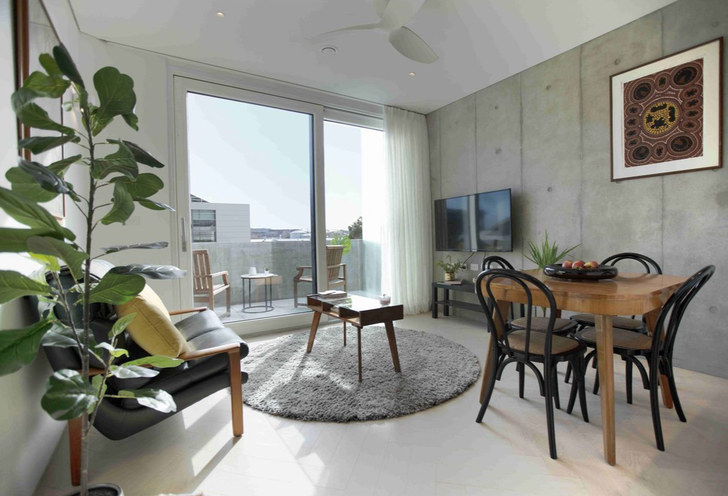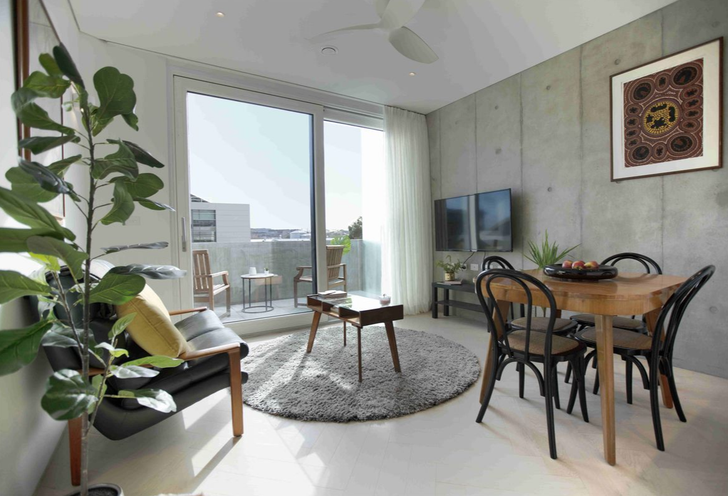 9. Silver Street House by EHDO
This house combines off-form concrete with Australian cypress to create a playful, jolly home. The design of the house was in part a response to a number of site constraints, including a main sewer line, which diagonally bisects the site.
"Working with the sewer line was a help for us," said designer Dimitri Kapetas. "When you have these constraints, it's helpful because the 'What ifs?' aren't there. It's just a case of: 'How can I make the best of this scenario?'"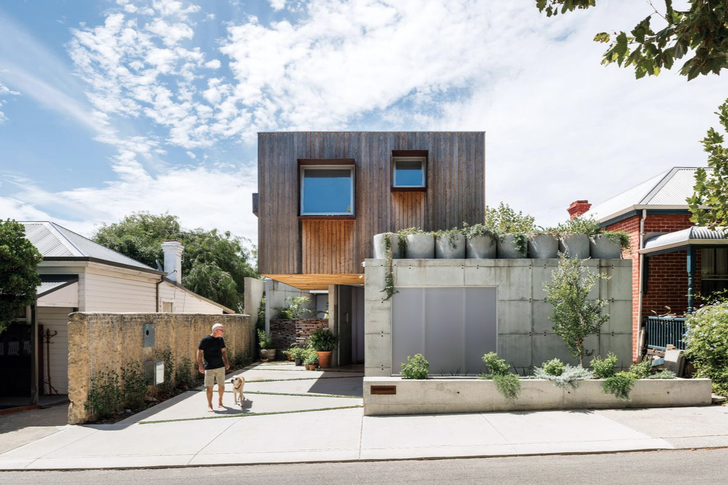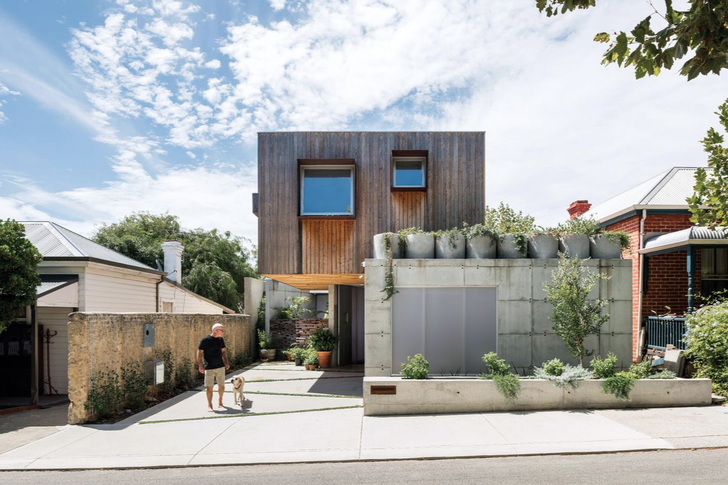 8. Ooi House by Kerry Hill Architects
The news in January that a house by Kerry Hill on the banks of Western Australia's Margaret River was up for sale drew a large amount of attention that was perhaps increased by the fact that the widely celebrated architect and progenitor of a school of tropical modernism had passed away in August 2018.
A "seminal project" in Australia's modern architectural canon, the news may also have tapped into the anxiety felt by some about the fate of the country's stock of modern homes, which diminishes every year.
The house received a Housing Commendation in the 1998 Royal Australian Institute of Architects national awards, with the jury describing it as "a house at peace with the landscape and the horizon." It is also listed on the Institute's register of nationally significant 20th-century architecture.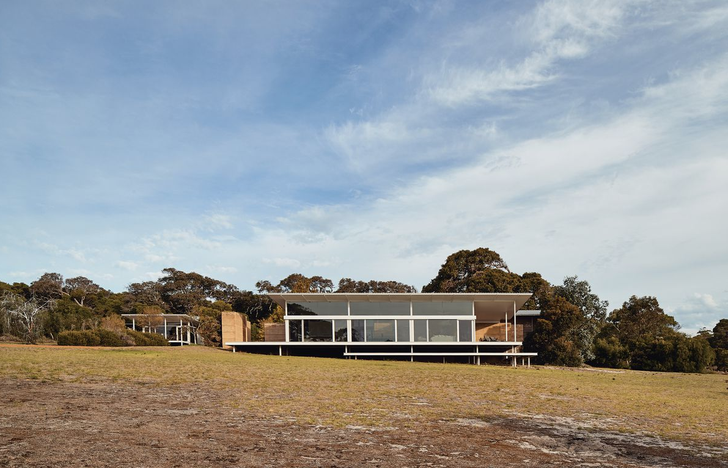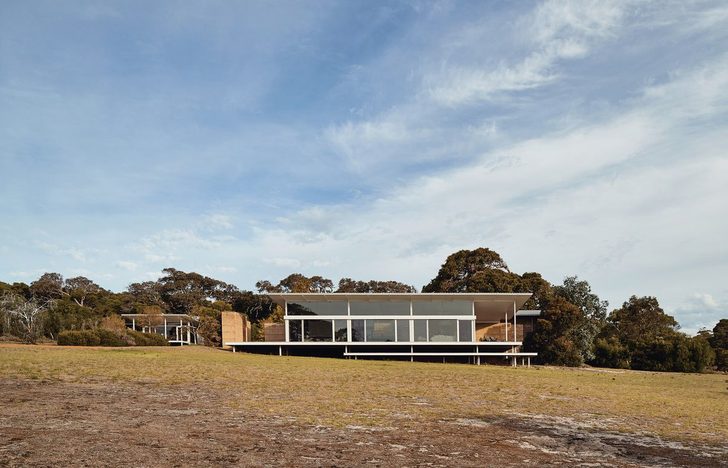 7. Cloister House by MORQ Architecture
This unusual Perth home turns its back, in a number of senses, on contemporary architectural convention, with an austere, inward-facing design that would be spooky if it wasn't so thoughtfully assembled. Inspired by ancient Roman houses, Cloister House is centred on a lush courtyard, with the surrounding living spaces facing inward to create a highly private perimeter.
Presenting to the street as a rammed-concrete bunker that inspires curiosity about what lies within, the house has an unusual monastic quality that surprises and challenges.
6. Sly Brothers Semi by Archisoul Architects
A modest renovation of, and addition to, a pair of historic cottages in beachside Sydney, this unusual project saw Archisoul Architects working with two separate briefs and two separate clients in a complex arrangement that required a sensitive approach.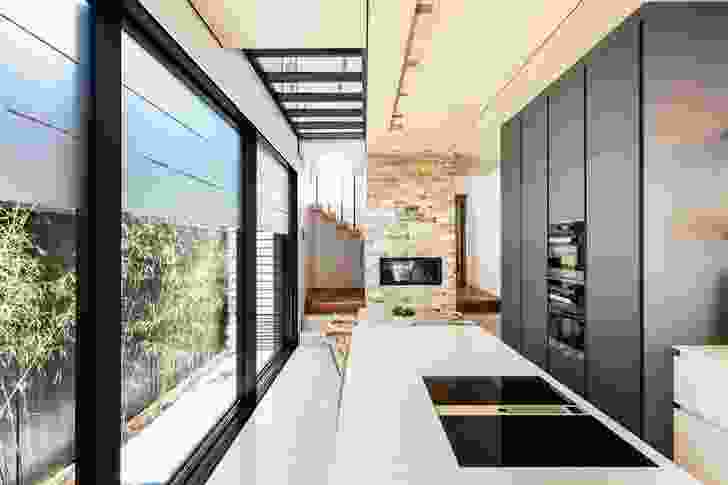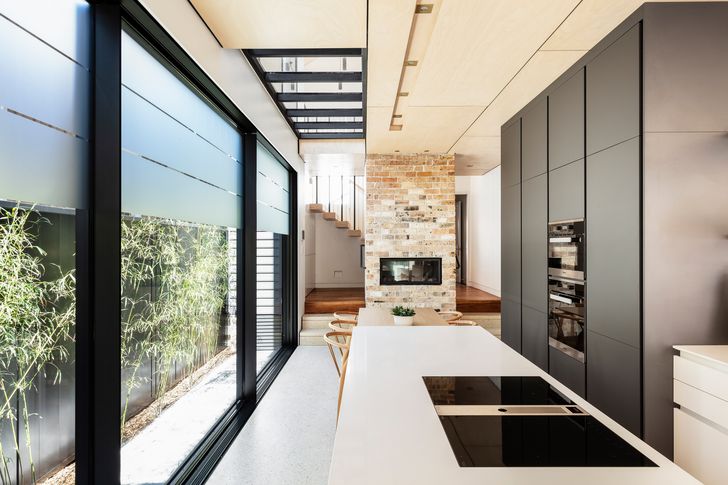 5. Daylesford Longhouse by Partners Hill
It is not surprising to find that this novel building by Partners Hill attracted the attention of our readers. The Daylesford Longhouse was named the Australian House of the Year at the 2019 Houses Awards in July and then went on to win the Robin Boyd Award for Residential Architecture at the National Architecture Awards.
A multipurpose building, the long, prefabricated shed contains a cooking school and a working farm building in addition to the living quarters. "There's something quite magical and otherworldly about entering this space," wrote Katelin Butler in Architecture Australia. "But all design decisions for this building have masterful clarity and are based on rational thought processes."
"It turns out common sense yields all sorts of poetic pleasures," said architect Timothy Hill. "It's great fun."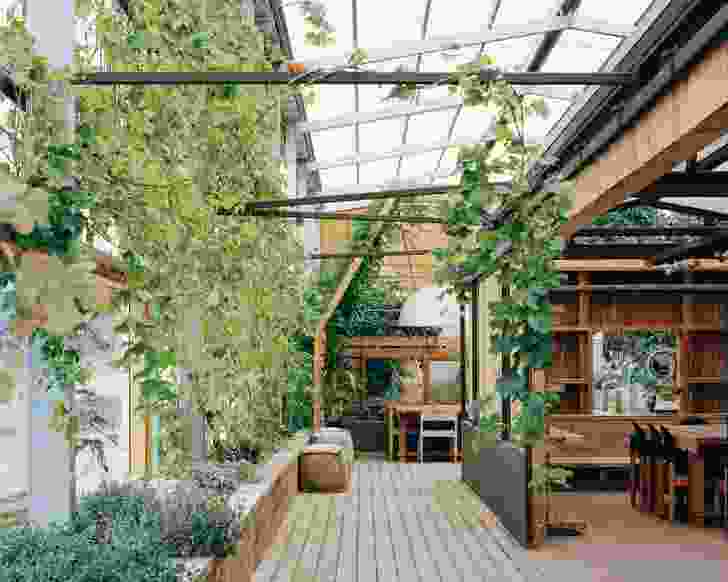 4. Bouwman House by Sam Crawford Architects
The clients for this project in Sydney's Haberfield wanted space for their family to live together, but in an independent way. The architects responded by renovating an original Federation-style home, demolishing a "problematic" 1990s addition, and sewing an open, airy, and generously-proportioned addition to the rear.
"The resulting scheme," wrote Leanne Amadeo in a review for Houses magazine, "expresses the clients' lives in physical form and understands how they might like to live now, as well as considering potential futures they might not yet be imagining."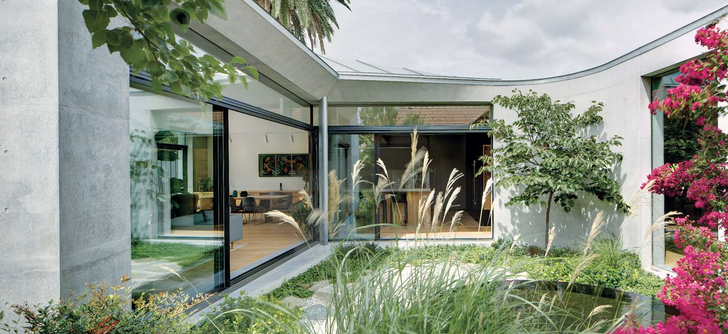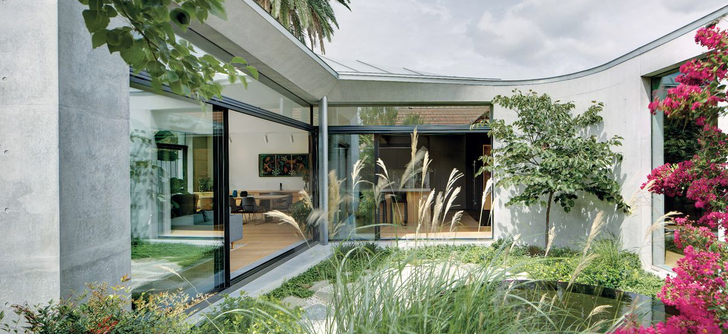 3. First House: 632 Bourke by Smart Design Studio
Residential projects have long been the bread and butter of the budding architecture practice. Houses magazine has, for a number of years, included a running feature where Australian architects recall their first residential project.
In this first-person account, architect William Smart remembers the design and construction of his own apartment in the same complex where he was outfitting a pair of dilapidated buildings as offices for his then fledgling practice, Smart Design Studio.
"People often ask me if it's harder to design for oneself, but I don't think so," Smart wrote. "I have learnt that if I'm unsure about something, then it's probably not right. I had such a clear idea for 632 Bourke that when we settled the sale of the buildings after just two months, the design concept was already complete."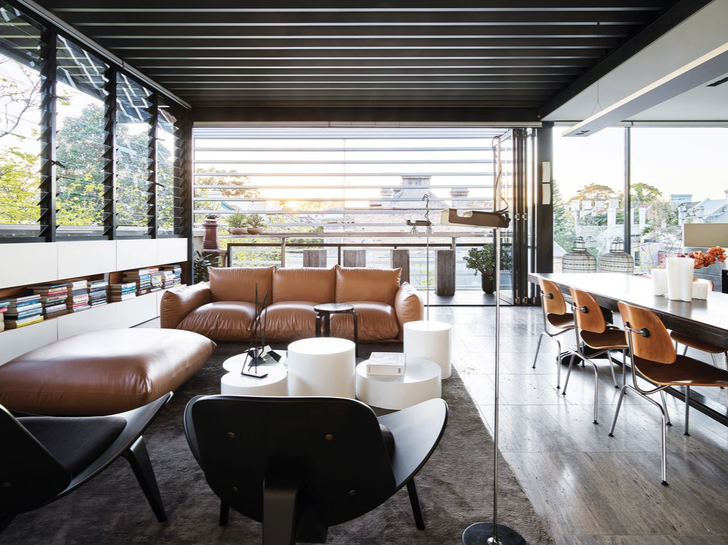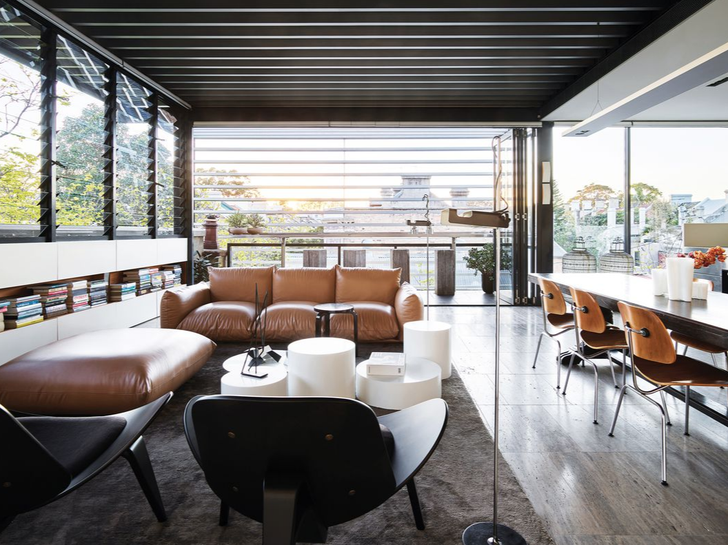 2. Kyoto Terrace House by Atelier Luke
This house in the northern suburbs of Kyoto, designed by Australian architect Luke Hayward, catches the imagination with its imaginative reengineering of a dilapidated postwar home.
Hayward, whose practice is based in neighbouring Osaka, stripped back layers of minor modifications and stained the revealed original structure an inky black. New additions, including a timber living space, appear to float in a dark void.
This house seems engineered to intrigue, and if you've fallen victim to this, keep your eyes peeled for a full peer review in the January/February issue of Architecture Australia.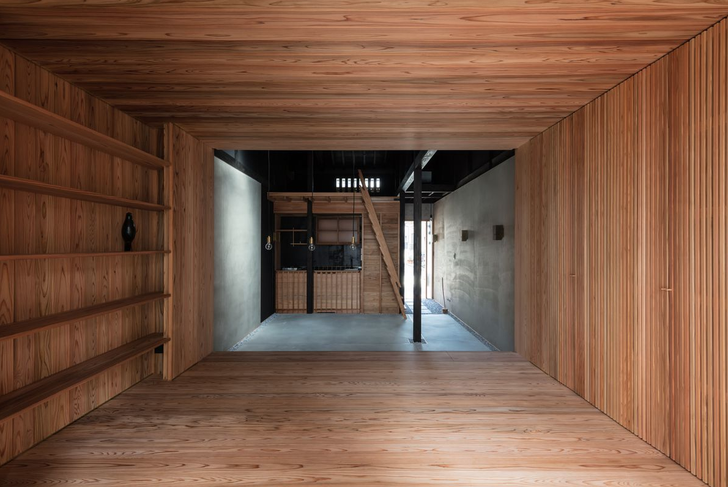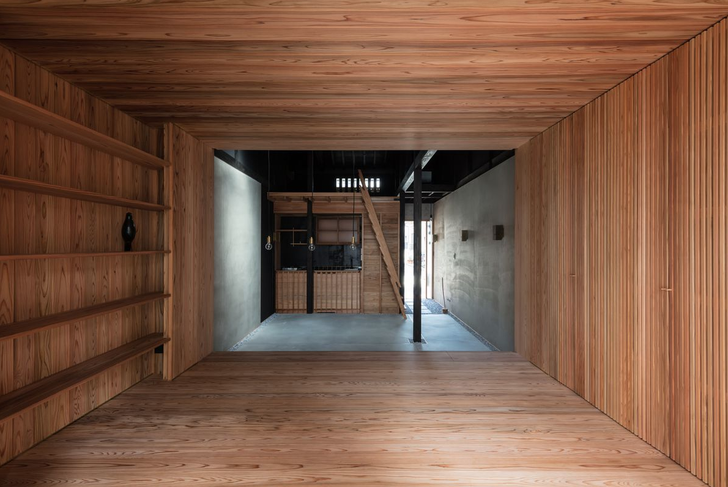 1. Four Robin Boyd houses revisited
The readers of ArchitectureAU.com were fond of stories about contemporary houses that pushed boundaries and broke new ground in residential architecture. But houses like these were, in the end, outdone by this set of four 20th century modernist homes by Robin Boyd, which drew an enormous volume of traffic across the year, proving the perennial crowd-pleasing power of Boyd.
The houses– Blott House (1956). Stone House (1953), Lyons House (1967) and King House and Studios (1952-64) – were revisited (again) to celebrate the centenary of Boyd's birth earlier in 2019. What is striking about these houses are the ways in which they are similar to the more modern entrants on this list – with Boyd establishing a sense of restraint, practicality and attention to detail that are all terribly en vogue in 2019.