The Naomi Milgrom Foundation has selected Spanish architect Carme Pinós to design the fifth annual MPavilion.
The temporary structure, which is each year located in the Melbourne's Queen Victoria Gardens, will be the first public commission by a Spanish female architect in Australia.
Pinós established her practice Estudio Carme Pinós in 1991, the same year that saw the completion of the Barcelona Olympic Archery Range, designed in collaboration with her late ex-husband Enric Miralles, which received international acclaim.
She is celebrated for her humanist approach to architecture and for advancing the gender equity in the profession. Her works cross a number of sectors including urban refurbishments, social housing, public works and more recently furniture design launched in 2012.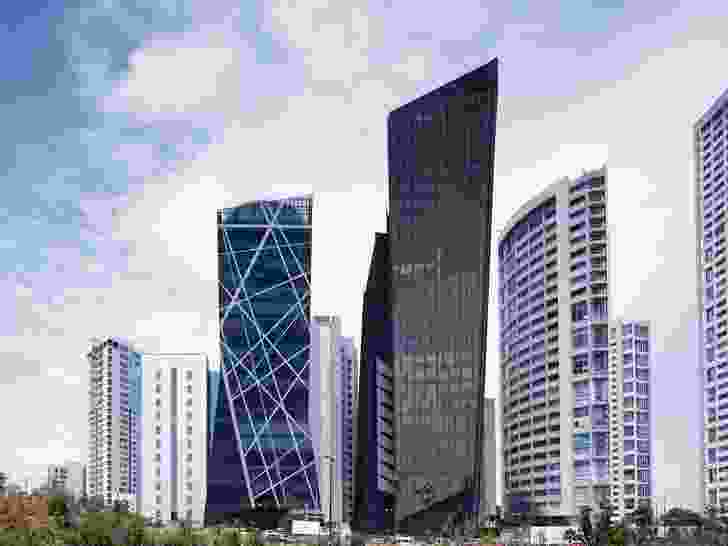 Estudio Carme Pinós's significant works include the Department of Building of the Vienna University of Economics and Business (Austria), the Cube II Towers in Guadalajara (Mexico), the Caixaforum cultural and exhibition centre in Zaragoza (Spain), and the Zona Universitària metro station and the crematorium in the Igualada Cemetery, both in Barcelona (Spain).
"Carme's remarkable work honours the responsibility of architecture to serve a community, by creating spaces that place human experience and environment at the centre of her designs," said Naomi Milgrom, founder of the Naomi Milgrom Foundation. "Her approach to architecture, social housing and community reflects MPavilion's ongoing desire to stimulate debate about the role of design and architecture in building creative and equitable cities and communities."
Pinós said, "It is a great responsibility to create a unique place in this special park with views over Melbourne – a city to which I have deep attachments. I am inspired by the fact that this new project will become a cultural destination for the city."
In 2016, Pinós was awarded the Richard J. Neutra Medal for Professional Excellence from the Department of Architecture at the California Polytechnic State University. She is also the recipient of a Royal Institute of British Architects (RIBA) International Fellowship (2013), an Honorary Fellowship from the American Institute of Architects (2011) and the Creu de Sant Jordi Medal from the Government of Catalonia for cultural and social services (2015). In 2008 she received the first prize at the Spanish Biennial of Architecture.
Her work has been exhibited in galleries, museums and universities around the world including the Pompidou Centre in Paris and the Museum of Modern Art (MoMA) in New York.
The announcement comes as a months-long series of events hosted at the 2017 edition of the pavilion, designed by Rem Koolhaas and David Gianotten of OMA, wraps up ahead of being decommissioned.
Related topics