Japanese retailer Muji has unveiled the designs of three tiny retreats designed by Konstantin Grcic, Jasper Morrison and Naoto Fukasawa.
The prefabricated huts are designed as weekend getaways from the "hustle and bustle of the city," and can be easily installed in country-side locations.
Konstantin Grcic created a vertical tiny house measuring 3 x 3.3 x 4.5 metres, which requires no building permit in Japan. The hut uses a composite wall system of an outer aluminium layer and a inner plywood layer with insulating foam in the middle. Internally, the hut features a flexible open plan space with a loft area for sleeping.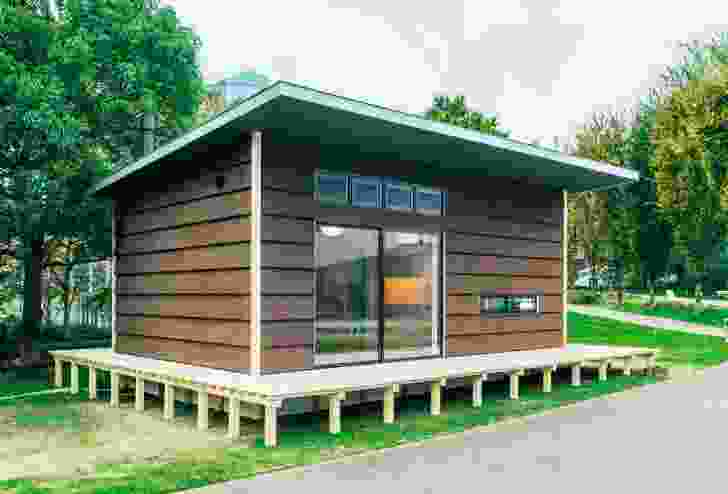 Jasper Morrison's hut is designed to be "a small house with everything needed for a short stay." It features a wood-burning stove, a kitchenette, and a bathroom. The hut is clad in cork panels with a sliding glass door entrance, clerestory windows and tatami mat floors.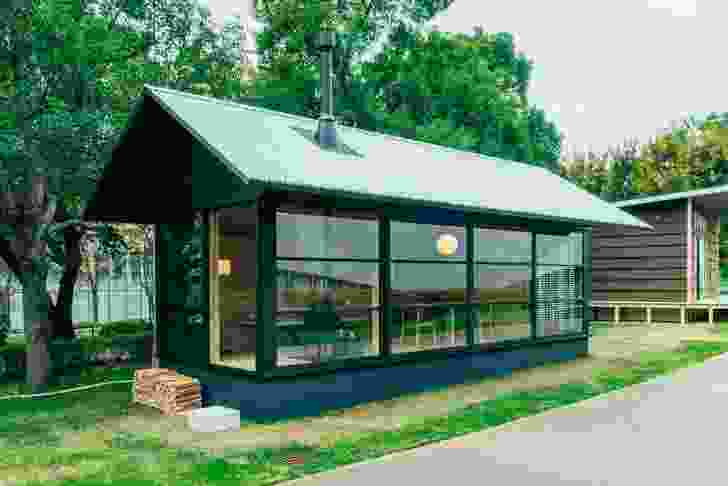 Naoto Fukasawa's hut is designed to evoke the "feeling that one could slip into nature anytime," he said. "There's a certain charm when you hear the word 'hut'. [It's] not quite a holiday house, yet not as simple as camping." Fukasawa's pitched roof hut includes a large, Japanese-style bath, a small kitchenette and a trestle bed, all surrounding by an expansive glass window-wall.
According to Muji UK, the prefab huts will be on sale in Japan next year. They follow Muji's prefabricated house project which went on sale in Japan in September 2015. A 4.4 metre wide, three-storey kit house retails for around US$210,000 (AU$298,486).
Related topics