The Bundanon Trust has announced a $28.5 million expansion plan for its Riversdale property, which includes the Arthur and Yvonne Boyd Education Centre designed by Australia's only Pritzker Prize Laureate Glenn Murcutt, Wendy Lewin and Reg Lark.
Riversdale is one of four sites on a 1100-hectare property gifted to the Australian people by the late artist Arthur Boyd in 1993. The Bundanon Trust manages the sites on behalf of the Australian government.
The Boyd Education Centre was completed in 1999, the same year Boyd passed away. The building was described as "a masterwork" in Murcutt's 2002 Pritzker Prize announcement.
A masterplan for the expansion of the facilities on the Riversdale property has been prepared by Tonkin Zulaikha Greer. It proposes three new buildings:
a new creative learning centre with new Boyd Gallery to display almost 4,000 artworks in Bundanon's collection, which includes works by Arthur Boyd, Sidney Nolan, Charles Blackman, Brett Whiteley and John Perceval, as well as teaching spaces, an auditorium for 100 people, offices and meeting rooms
a new accommodation wing with 32 double bedrooms and a dining facility for 64 people
a new cafe and catering facilities.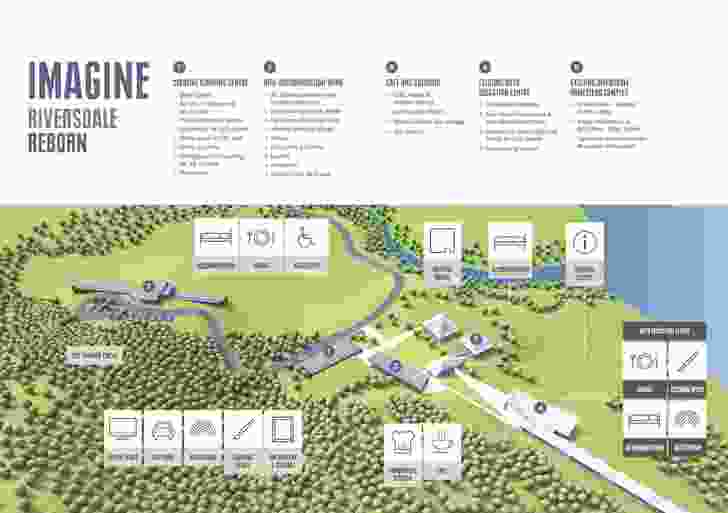 The new buildings will be sited near and complement the existing Boyd Education Centre and the Riversdale Homestead.
The Bundanon Trust intends to hold a national design competition to select the architect for the new buildings. The competition framework and jury is yet to be announced.
Riversdale and the other three sites, Bundanon, Eearie Park and Beeweeree, were added to the Commonwealth Heritage List in 2015.
"The properties, especially Riversdale, have additional significance for their association with internationally influential and acclaimed Australian architect Glenn Murcutt," the Australian Heritage Database describes.
"Murcutt's reputation for creating distinctive buildings that both respond sympathetically to a particular Australian landscape setting and environmental conditions and 'touch the earth lightly' both visually and environmentally through the use of practical vernacular materials and innovative technology, complemented Arthur Boyd's philosophical outlook and priorities."