Children's Activity Centre
PHOOEY Architects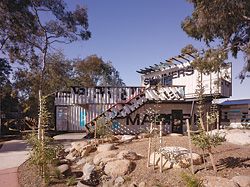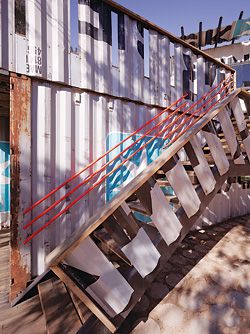 Jury Citation
Skinners Playground is the epitome of the small project category. The architects have worked tirelessly and directly with their clients and end users to create a wonderful building that is inventive, flexible, contextually strong and environmentally considerate. Rather than proving a hindrance, the tight budget has become a driver of the project and necessitated some original and creative decision making on the part of the architects.
The project has become an important and well-used part of a disadvantaged community. It provides a valuable resource, much needed infrastructure and a flexible, inspiring space that is full of possibility. The environmental initiatives are well considered and thorough, while remaining pragmatic and applicable to the size and scale of the project. Beyond the project itself, the ideas and ingenuity of the design are easily transferable to a range of similar project types and the methodology is adaptable to a range of buildings. This is a delightful project that is small in size, yet provides lessons for architecture of every scale.

Architect PHOOEY Architects—design architect Peter Ho; project architects Peter Ho, Emma Young; draftspeople Alan Ting, James Baradine.
Structural consultant Perrett Simpson.
Building surveyor Anthony Middling and Associates.
Builder Speller Constructions.
Photographer Peter Bennetts.

For full coverage see Architecture Australia vol 97 no 3, May/June 2008.