National design competition forthcoming for $150 million Brisbane theatre
The Queensland government has announced funding for a new $150 million theatre at the heritage-listed Queensland Cultural Centre in Brisbane, with a national design competition for the building forthcoming.
To be built on the Playhouse Green site, between Grey and Russell streets, the theatre will be operated by the Queensland Performing Arts Centre (QPAC) and will provide a new home for Queensland Ballet while also supporting Queensland Symphony Orchestra, Opera Queensland and Queensland Theatre.
"The go-ahead for the new theatre is a wonderful outcome for audiences and for all our arts companies, artists and arts workers," said Queensland premier Annastacia Palaszczuk.
"QPAC reports it is nearing full capacity in all its theatres, with a strong forward program of bookings to 2022 and beyond.
"Building a new theatre is a must to ensure we can keep attracting even more big shows and more visitors to our capital city."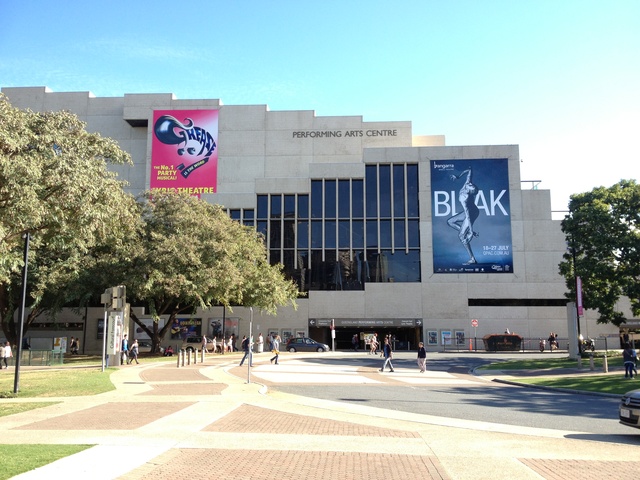 The government will contribute $125 million for the theatre's construction, with the funding set to be allocated in July's state budget, while QPAC will make up the remaining $25 million.
The premier said the national design competition, which would "include an opportunity for some collaboration with international design teams" would help deliver "an outstanding architectural solution for the new theatre."
A Conservation Management Plan developed by Conrad Gargett in 2017 for the Queensland Cultural Centre (which comprises QPAC, the Queensland Museum, the State Library of Queensland, the Queensland Art Gallery and the Queensland Gallery of Modern Art) would help inform the design.
The original components of the heritage-listed centre were designed by Brisbane architects Robin Gibson and Partners and opened in 1985. The Queensland Gallery of of Modern Art building, completed in 2006, was designed by Kerry and Lindsay Clare of Architectus. In 2007, the building was awarded the national award for public architecture by the Australian Institute of Architects.Also completed in 2006, an extension to the State Library of Queensland designed by Donovan Hill and Peddle Thorp was awarded the Sir Zelman Cowen Award for public architecture.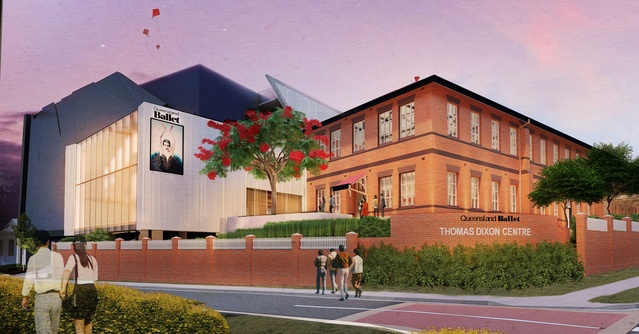 "The new theatre will further enhance visitor attraction to the Centre, and with the growth of our local companies, we want as many visitors and tourists to experience our local artists and performing arts product as possible," said deputy premier Jackie Trad.
In 2017, the Queensland Cultural Centre had 6.5 million visitors, while QPAC held more than 1,000 performances and welcomed 1.3 million visitors.
In addition to the new theatre, the government announced on 2 June that it would contribute $14 million for Queensland Ballet's transformation of the Thomas Dixon Centre.
 Conrad Gargett was appointed as the architect for the West End centre in February.