JURY CITATION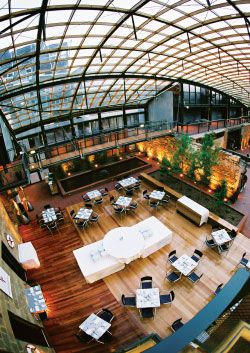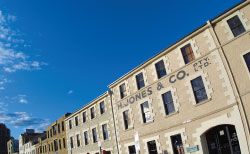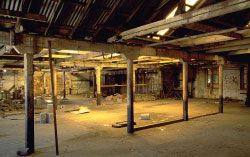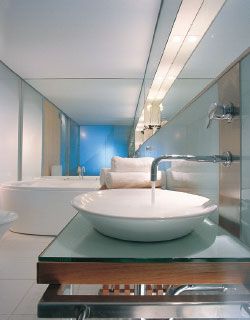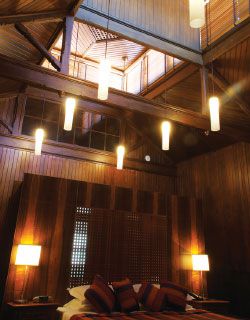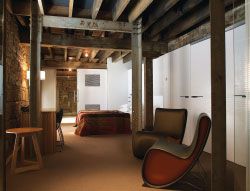 The IXL Development is a remarkable work. This National Jury Award recognizes the depth of the project, its strength across a range of categories, and the commitment and tenacity of the architect in generating the project and ensuring its completion.
The project re-inhabits an important series of nineteenthcentury warehouses on Hobart's Sullivans Cove. It strengthens and protects this historic waterfront fabric, giving it a new contemporary life.
The principal occupant of the development is the Henry Jones Art Hotel. The architects have delicately inserted a remarkable series of hotel rooms into the jumble of oncedilapidated warehouses. Each room has its own distinct character drawn from particularities of the existing built fabric, which has been stabilized but not "restored". This approach to heritage takes pleasure in the historic fabric, and celebrates the marks that have been left on it over the years. The primary new insertions are the bathrooms. Finely detailed, these are resolutely modern. The overall effect is one of idiosyncratic luxury.
The hotel is an asset to Hobart, but the real gift to the Tasmanian public lies behind it. Here is a generous new open space, roofed with a remarkably delicate glass and timber structure. This was created as a public space for arts-related activities. It is intended as a "living room" for Hobart, in the tradition of great public spaces, and is a generous contribution to the cultural life of the city.
IXL DEVELOPMENT
Architect Morris-Nunn and Associates. Project architect Robert Morris-Nunn. Project manager Stanton Management Group: Patrick Stanton. Developer Vos Group: Harry Vos. Structural consultant Gandy and Roberts: Jim Gandy. Electrical consultant Tas Building Services: John Calder. Mechanical consultant Tas Building services: Gosta Blichfeldt. Hydraulic consultant Gandy and Roberts: Stuart Lamont. Acoustic consultant VIPAC: Bill Butler. Builder Vos Construction and Joinery. Fire engineer Arup Fire: Jan Ottoson. Photographer Ray Joyce, Martin Walch, Peter Whyte, Ben Vos.