NATSPEC joins forces with China BIM Union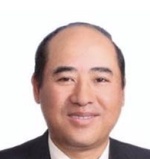 NATSPEC, the national building specification system in Australia, has signed a Memorandum of Understanding (MoU) with the China BIM Union.
"This agreement between NATSPEC and the China BIM Union will be significant to the positive advancement of BIM and digital engineering, and its role in improving construction quality and productivity between Australia and China," said Richard Choy, CEO of NATSPEC.
NATSPEC also hosted a seminar on 3 August during which professor Huang Qiang, chairperson of the China BIM Union and vice president of the China Academy of Building Research, was a keynote speaker.
The seminar provided updates on BIM and digital engineering in Australia, BIM in China and presented case studies which examined recent projects.