Sydney's Taronga Zoo is now home a new conservation science and learning facility, designed by NBRS Architecture.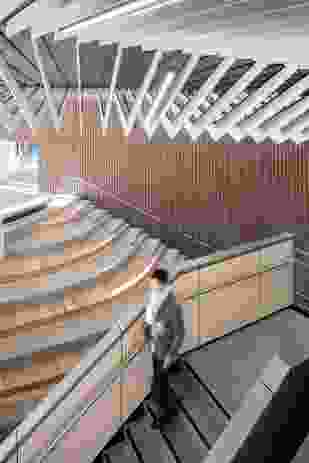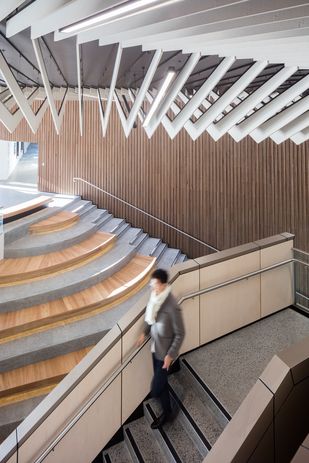 The Taronga Institute of Science and Learning was approved by the NSW Department of Planning and Environment in 2016 and built at a cost of $30.7 million. It replaced the zoo's existing education facility, and provides for a number of learning programs for students from kindergarten to PhD level, as well as for the public.
The building accommodates the largest conservation team of any zoo in the southern hemisphere.
Teaching spaces are themed around arid, woodland and rainforest habitats. It also contains multidisciplinary research and teaching labs for the study of animal welfare and conservation science, digital teaching labs and facilities for the Taronga Cryoreserve, which houses more than 200 billion cells from the Great Barrier Reef.
The three-storey building centres on an atrium that links the various facilities contained within, with an off-form concrete and timber tiered seating and stair block connecting the science hub to a mid-level "collaboration hub."
Andrew Duffin, NBRS design director, said, "The purpose-built facility has provided an agile, transparent and sustainable environment that creates tangible links between theory and practice."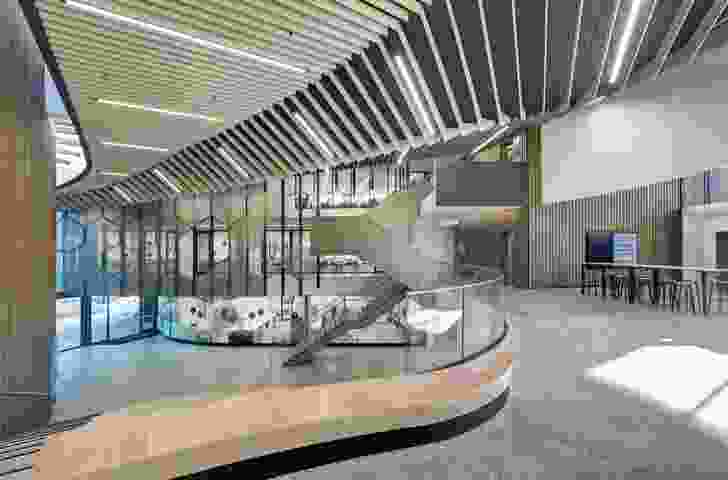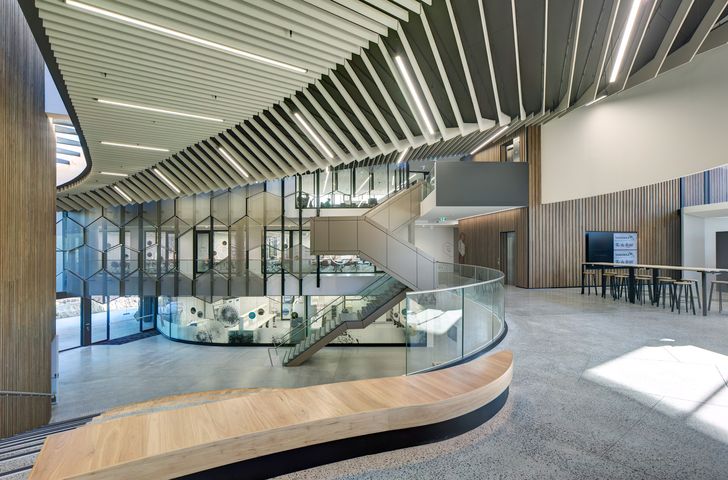 The architects' design for the facade was inspired by patterns found in DNA structures, while natural materials where used elsewhere to mitigate the visual impact the site had on its prominent site overlooking the zoo and Sydney Harbour beyond.
The facility achieved a 6 Star Green Star rating.
The project was delivered by Taylor Construction and BKA Architecture, following initial concept design and detailed design by NBRS Architecture.