Taronga Zoo's $30.7-million Taronga Institute of Science and Learning will go ahead after being approved by the NSW Department of Planning and Environment.
The zoo's existing education facility will be demolished and a new three-storey centre designed by NBRS Architecture will be built within the zoo.
The development will allow the Sydney-based zoo to build on its current education and research programs. The facility will provide for a number of learning programs for students from kindergarten to PhD level, as well as for the public. The institute will deliver:
Tech labs for the study of animal welfare and conservation science
Facilities to support in-house and partner organizations working on the ground
Themed immersive classrooms for school children
"The vision of the Taronga Institute of Science and Learning is to reveal innovative concepts for science, learning and conservation through an interactive, immersive experience, setting Taronga apart from other science and research institutions," said Andrew Duffin, director at NBRS Architecture.
"NBRS Architecture's concept for the new facility was the discovery of patterns in nature. This concept has continued through from the initial masterplan to the detailed design."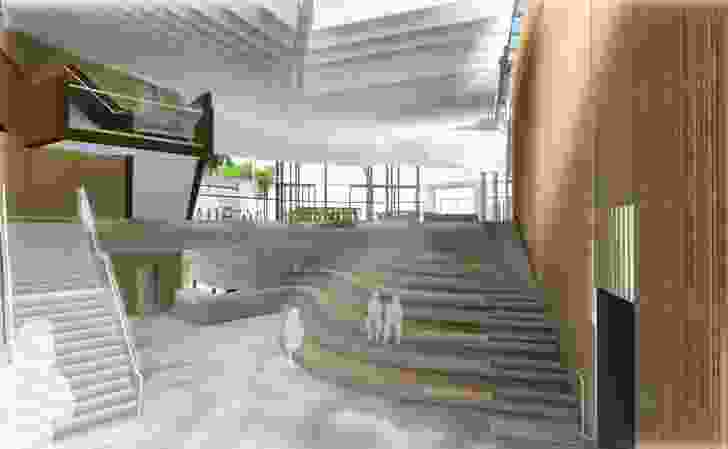 The design of the facility is environmentally sensitive. The building steps down the site, allowing a similar height to the zoo's current education centre.
NSW minister for the environment, Mark Speakman said the institute would work with more than 10 universities across a range of scientific disciplines.
"The institute will enable Taronga to expand on its strengths in science and education, increase the zoo's ability to undertake leading research and inspire individuals and communities to secure a future for wildlife," Speakman said.
The Institute of Science and Learning is part of Taronga Zoo's $150-million Centenary Revitalization Plan and is funded by the NSW government and the Taronga Conservation Society through donations to the Taronga Foundation.
The centenary masterplan also includes the Taronga Wildlife Retreat by Cox Architecture with a new exhibition by Green and Dale Associates and a Sumatran tiger experience designed by Lahz Nimmo Architects. Taronga Zoo will celebrate its 100th anniversary in October 2016.
The plans were publicly exhibited in January and February 2016 and construction is slated to start in October 2016. The Institute of Science and Learning is due to open in 2018.
Related topics