Winner
Graham Brawn
University of Melbourne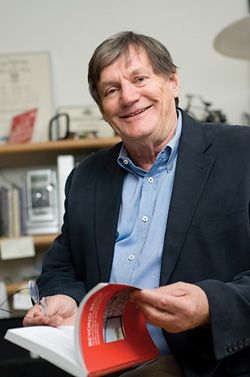 Jury Citation
Emeritus Professor Graham Brawn LFRAIA is a remarkable educator: inspirational, inclusive, engaging and enthusiastic. The testimonials of his colleagues and former students from his time at the University of Melbourne (1980 on) are profound and make one realize the privilege of being associated with such a committed individual.
Professor Brawn has shown himself to be an excellent mentor. He has actively brought major architectural figures into the campus and faculty to lecture and teach. With others, he organized the celebrated Architectural International lecture series (1980–88) and he has instigated important programs such as the Masters of Workplace Planning and Design (2006).
His informed involvement in the planning of major buildings such as museums, hospitals and workplace environments has provided a valuable connection between academe and practice, and he has gained international standing as an expert in the design of law courts and justice facilities.
Professor Brawn has made a remarkable contribution to education at the University of Melbourne, and also in the broader public and community realm as an advocate for logically planned buildings and environments.
Commendation
Rachel Hurst
University of South Australia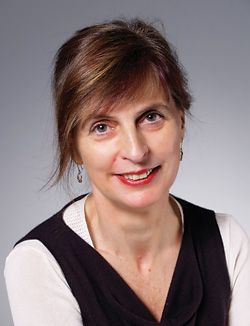 Jury Citation
Rachel Hurst Affiliate RAIA, senior lecturer in architecture at the Louis Laybourne Smith School of Architecture and Design at the University of South Australia, has made a major contribution to undergraduate design teaching. This has been acknowledged in five Excellence in Teaching Awards from the University of South Australia and the Australian Universities Teaching Committee.
Rachel Hurst's colleagues and students have commended her integrity and thoroughness, and her methods of teaching have been adopted by at least four other architecture schools in Australia. Her emphasis on innovation in design teaching, her Master Series of talks by prominent architects, her belief in the integration of theory and practice, her many published articles and her general involvement in furthering the finest objectives of architectural education make her an inspiration to others and an exemplar for the future of teaching in Australia.

JURY
Howard Tanner (chair)
Professor Des Smith
Professor Stephen Frith
Professor Mads Gaardboe
Alysia Bennett