DR PAULA WHITMAN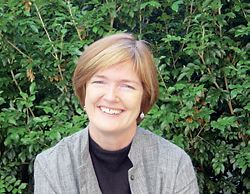 Jury Citation
Dr Paula Whitman made an exceptional contribution to research, teaching and the profession over many years. This is demonstrated by the number and quality of publications, her numerous awards and prizes, her influence as a design teacher, her work as an architect and her involvement with the profession.
In 2004 she received the Year of the Built Environment Award, recognizing her outstanding efforts to improve the place of women in architecture and the construction industry through her research into the career progression of female architects in Australia. Other publications include TAKE 4: Coalitions and Collaborations – Creating Architectural Knowledge in Contemporary Practice (2005) and Cool: The 60s Brisbane House (2004).
Paula Whitman forged links between education and the profession through her role as President of the Queensland Chapter of the RAIA (2004) and the conference Making a Difference, which she directed the same year. In 2004 she was also awarded a QUT Teaching Fellowship, which resulted in new tutoring methods integrating professional practice at QUT.
Paula Whitman made a significant contribution to the understanding of the profession and to the education of architects through the integration of teaching, research and professional practice. In an era that favours specialization, her exceptional ability for meaningful dialogue across many areas of architectural thinking has been invaluable to architecture in Australia.
BILL BUSFIELD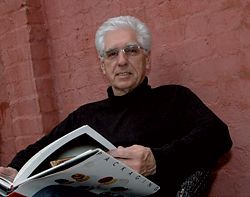 Jury Citation
Mr Bill Busfield has made an exceptional contribution to the teaching of architectural design in a studio environment for over 35 years.
His commitment to developing design skills as a primary focus of the education of the architect has led to his involvement in innovative programmes and to exploring teaching techniques linking architecture with parallel fields of endeavour.
His teaching methods are characterized by a pioneering or "early adopter" approach to emerging technologies. This challenged students to rethink every mode of human occupation and to include concepts such as new materials, computations, robotics in manufacture and virtual modelling.
His peers acknowledge his exceptional ability to bring new knowledge into architecture. His former students testify to his significant contribution to their successful career paths, citing a sustained capacity to inspire, provoke and instil a passion for the discipline of architecture.
Bill Busfield has taught architectural design with exceptional and sustained skill to generations of students now working in various fields in Australia and other countries.
His legacy to the profession is through the passion he instilled in his students for architecture through design teaching in the studio environment.
JURY: Alec Tzannes (chair); Prof Richard Blythe; Prof Michael Ostwald; Prof Philip Goad; Patrick Stein
Related topics