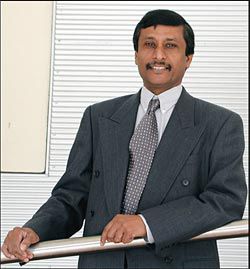 Jury Citation
Professor Deo Prasad has made an exceptional contribution to teaching and research, with a diverse range of leadership activities over many years.
The success of his research work is demonstrated by the number and quality of grants he has received, by completed projects, extensive national and international publications, by invited and keynote presentations and by numerous high-level government industry reports and general research leadership.
In an era where sustainability issues are moving from specialist research to mainstream cultural acceptance, Professor Prasad's work has been at the forefront of creating public awareness. The global importance of this area is undeniable, with increasing pressures for a more sustainable approach to designing, building and living. Professor Prasad's research and publications have a direct industry and professional relevance.
Professor Prasad also brings leading-edge knowledge and skills to teaching ecologically sustainable design principles, with a focus on the holistic and integrated nature of design and systems thinking.
He has played a significant role in developing awareness of the interconnectedness of natural systems and their relationship to built environments.
Professor Prasad has been a member of the Australian Vice Chancellors special committee on Education for Sustainable Development, and he has advised the United Nations Environment Program (Asia Pacific) on conducting building training programmes in a number of regional countries. In 2002 he ran an innovative first year experience/mentoring project, in which students reflected on their current lifestyles and levels of consumption and waste.
He has been sought out by international organizations such as the United Nations Environment Program to assist them in their global educational activities.
Currently he's undertaking major work in China and developing a suite of courses and programmes for the Asia Pacific market.
Professor Prasad has taught sustainability as part of the architectural programme at UNSW for many years. He envisioned the Faculty's Masters in Built Environment (Sustainable Developments) programme and has developed and directed it for eight years. He has been the Director of the UNSW Centre for a Sustainable Built Environment (SOLARCH) for the past fifteen years. Professor Prasad is also a founding member and current chair of The Kensington Group, a leading international think tank on urban and regional sustainability. In 1991 he was jointly awarded the Federal Government's National Energy Innovation Award. He was the 2004 NSW Government's Green Globe Award Winner for an individual contribution showing leadership and commitment to promoting a renewable energy supply.
The jury applauds the breadth and depth of Professor Deo Prasad's outstanding contributions to education research in sustainability.
Jury
Carey Lyon FRAIA (chair), Richard Blythe RAIA, Michael Ostwald Affiliate RAIA, Sandra Kaji-O'Grady, Joshua Morrin.
Related topics