New chair appointed to Queensland board of architects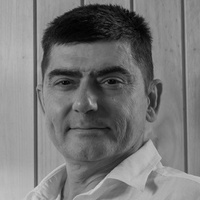 Brisbane-based architect Bruce Medek, of Medek Architecture, has been appointed chair of the Queensland Board of Architects. Medek replaces professor Susan Savage, who leaves the role after a 15-year tenure.
Queensland housing and public works minister Mick de Brenni said Medek had demonstrated his commitment to the profession since beginning work in 1984 as a student and then as a registered architect from 1995.
"Bruce brings to the role strong design talents, a commitment to clients and an in-depth knowledge of construction, contracts and standards," said de Brenni.
"His first practice, Gall and Medek Architects established in 1995, was recognized at national and international levels for exploring future links of people with the built and natural environments.
"In 2008 he became the youngest elected Queensland president of the [Australian] Institute of Architects, becoming the Institute's representative appointed to the Board of Architects Queensland, and now serves as an elected industry representative.
"Now director of Medek Architects, he has been a member of the board of Keep Australia Beautiful Queensland, which administers a range of community projects including Tidy Towns and Clean and Healthy Beaches."
Queensland Government Architect Malcolm Middleton congratulated Medek on his appointment.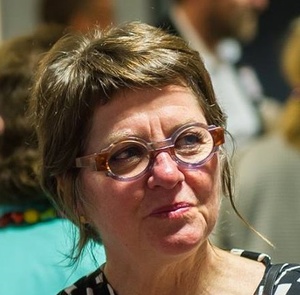 "The Board plays an important behind-the-scenes role ensuring standards are maintained across the wide variety of environments that exist in such a diverse place as Queensland," said Middleton.
"I look forward to working with Bruce and integrating the work of the Board with important new design policy support that is occurring across the agencies of the Queensland government."
Bruce Medek's took up his position as chair on 1 April 2018 and his tenure will run until 30 June 2019.
Brenni also paid tribute to outgoing chair Susan Savage, who was chair for five consecutive terms since her first appointment on 1 January 2003.
"Professor Savage is one of the longest serving architects registration board chairs in the country and is highly respected in architecture at both state and national levels," said de Brenni.
"Her significant contributions to upholding professional standards and public confidence in the profession of architecture have contributed in no small way to the ongoing success of the Board."
In addition to the new chair, three others have been appointed to the board for three-year terms: deputy chair and legal representative Jennifer McVeigh, regional representative Tania Dennis (director of Insideout Architects in Townsville) and academic representative Lindy Osborne Burton (senior lecturer in architect at the Queensland University of Technology).