Sunshine Coast Council has producing a new design guide in the form of a hard-cover book. The book is designed to show "how good design is vital to protecting what the community values most."
The Sunshine Coast is home to more than 300,000 residents across coastal, hinterland and rural areas.
Some of Australia's best known architects have called the area home, including Australian Institute of Architects' Gold Medal winners, the late Gabriel Poole and Lindsay and Kerry Clare of Clare Design.
Lindsay Clare said the design guide was a critical step for supporting good design.
"It's an acknowledgement that the design of buildings and landscapes in the Sunshine Coast region, or any region in the country, is vitally important and should reflect what's special about each place – the people, customs and landscapes that make that place unique," he said.
"The Sunshine Coast region has a good track record of producing quality architecture that's been recognized at a national and international level. This book will encourage more high-quality architecture and design in the region."
The council developed the Sunshine Coast Design guide throughout 2018 and 2019, engaging with the community, architects and designers.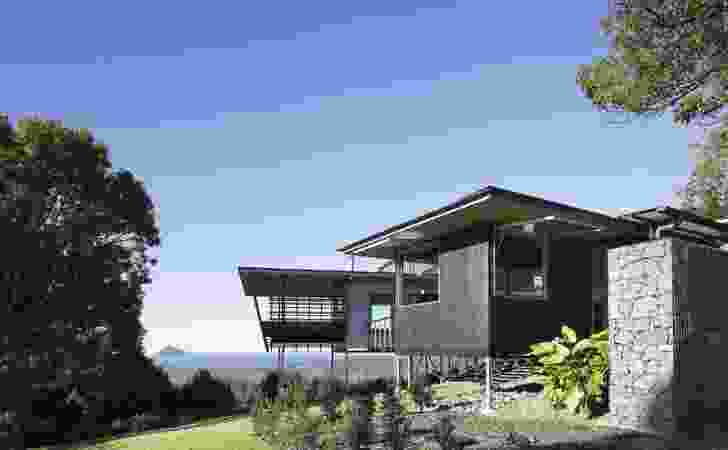 The book encourages a "place-based design process," rather than a particular style of architecture or landscape design, incorporating the values and design principles that suit the region.
"The Sunshine Coast has always had a strong sense of self," architect Peter Richards of Deicke Richards is quoted as saying in the book. "The challenge for a growing region is that it can lose that sense of self and become like any other place."
The population of the Sunshine Coast is forecast to grow to more than 385,000 by 2026, which would require more than 168,000 dwellings.
Sunshine Coast Design guide puts forward 10 design principles:
Work with the local climate
Create places that respect and incorporate landscape
Bring our cultures, arts and heritage to life
Capture and frame views and create vistas
Strengthen and extend a network of green corridors
Be inspired by the natural and built environment
Create shady streets that put people first
Create welcoming places that can be enjoyed by everyone
Design places to be resilient and ready for change
Create and add value
Sunshine Coast mayor Mark Jamieson said the book would be a valuable resource for architects, designers, developers, builders, planners and real estate agents.
"As more people are attracted to live on our Sunshine Coast, we need to encourage design that reflects our region's values and characteristics and guide a design process that enhances and protects what we love about this place," he said.
"We don't want the character of the Sunshine Coast to be lost with an abundance of building designs that are more suitable for other locations."
The guide is available for free online or can be purchased as a hard cover book.