The Dolphin Discovery Centre in Bunbury, Western Australia, will undergo a $12.3-million redevelopment, designed by MCG Architects.
The Dolphin Discovery Centre is part of stage one of the Transforming Bunbury's Waterfront project, which also comprises the revitalization of the Koombana Bay foreshore including open space and community facilities, areas for pop-up vendors, markets and concerts, and a new pedestrian bridge designed by Gresley Abas Architects that will connect the city centre to the Koombana Bay Beach and the Dolphin Discovery Centre.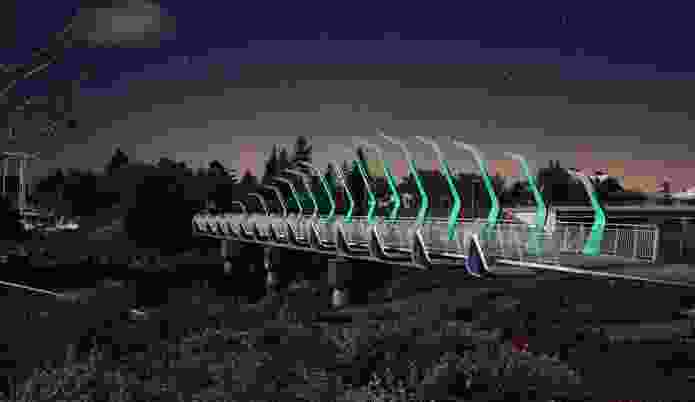 The Dolphin Discovery Centre redevelopment will use the existing building and significantly expand the interpretative experience and provide more aquarium space and interactive exhibits.
The design features large screens, which will visually tie the buildings together.
"The curved and flowing screens are designed to be part of the interpretive story and are shaped to symbolize the local Indigenous story of children being swept away by the sea and their spirits returning as dolphins to visit and console their families," said Lloyd Pringle, practice manager and senior architect at MCG Architects.
"This storyline commences on the west end of the building and runs along the southern facade and meets the dolphin screen at the southern entrance. This flows through the building and onwards to the beach where people and dolphins meet."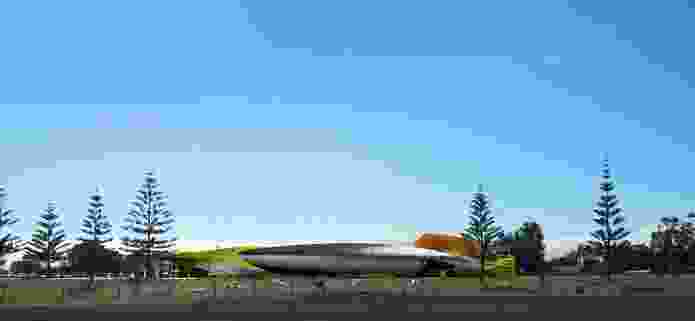 Pringle said the design of the facility was focused on providing interest and increased income during the winter months over and above the current trade.
A large modern interpretive space will be provided, which will include audiovisual displays as well as aquariums, a larger retail area with a 100-seat ground floor restaurant, and a flexible multi-use area on the first floor.
A new storage shed will be added to the existing research facility adjacent to the discovery centre. A new finger jetty and boat ramp leading from the car park will be built to provide access to the ocean.
Stage two of the waterfront transformation will enhance and integrate Casuarina Drive, including BP Beach and the foreshore, and Jetty Road causeway. Stage one and stage two of the project are being funded with $24.9 million and 20.73 million, respectively, through the WA Department of Regional Development's Royalties for Regions program.
The envisioned plans for stage three would transform Casuarina Boat Harbour into a marina and marine industry precinct, however stage three has not yet received funding.
Construction on stage one will start in February 2017 and is expected to be complete by the end of March 2017. Stage two will start in June 2017 and will be completed between December 2017 and March 2018. It is hoped stage three will start between December 2017-March 2018 and will be completed between July-September 2018.
Related topics