Perth-based practice Scanlan Architects has designed two "separate but interconnected" hotels for a heritage precinct in central Launceston.
The ambitious proposal, worth $50 million, would include 285 rooms across the two hotels, to be dubbed Warehouse Hotel and Heritage Hotel.
Each hotel would also include a "unique collection of themed public spaces," as well as retail and hospitality offerings.
Scanlan Architects said the project would benefit the future growth of Launceston and "set a benchmark for the integration of heritage buildings and contemporary built form outcomes and high-quality hotel accommodation."
The larger of the two hotels, Warehouse Hotel, would involve the adaptive re-use of the former A. Harrap Warehouse, a state heritage listed Art Deco building on the corner of Tamar and Cimetiere streets. The proposal calls for the warehouse façade to be completely restored, with the hospitality venues on the ground level making the most of the tall windows that flank the façade.
The upper levels of the warehouse would house two adjoining conference rooms, naturally lit by windows in the industrial sawtooth roof, and would open out onto a public plaza and cocktail terrace.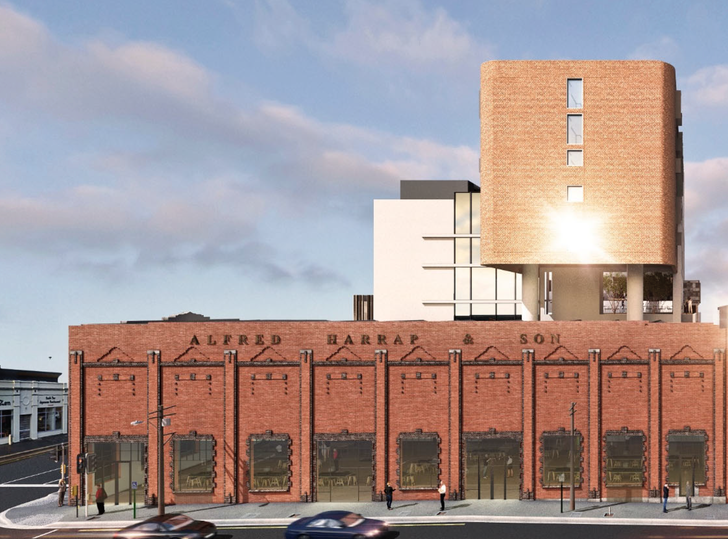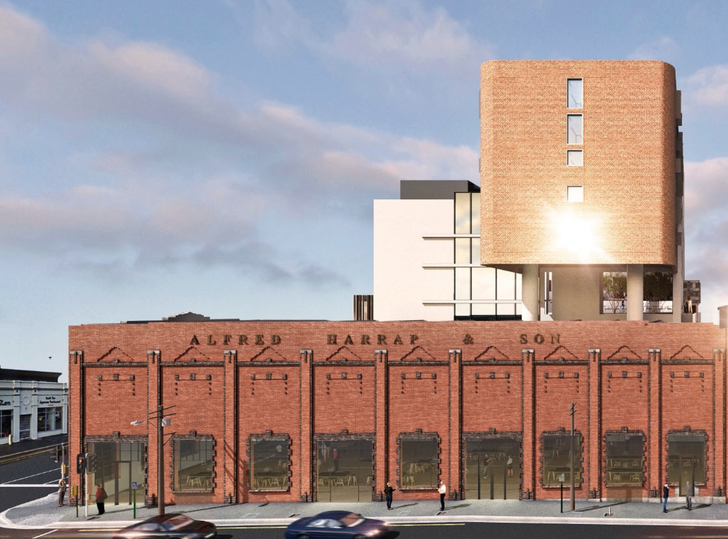 "A conscious decision was made to split the new lower podium and new upper massing from the elements for the Warehouse Hotel," reads the architectural statement. "This was to reduce the perceived bulk, to setback the upper massing from the site boundaries and to create drama via the cantilever of the tower element over the new pedestrian laneway within the site."
The Warehouse Hotel would include 230 rooms along with a gym, day spa and landscaped forecourt.
The 55-room Heritage Hotel would occupy the heritage listed former Termnius Hotel and associated stables on the corner of Tarmar and William streets.
The building is currently used as guest accommodation, and this project would see the complete refurbishment of the stables and hotel rooms along with a new entrance lobby addition between the Heritage and Warehouse hotels.
This project is a proposal of developer Fragrance Group, which has a number of proposed hotel projects around Tasmania before councils, many of them mired in planning delay and controversy.
Planning documents for the two Launceston hotels are on public exhibition until 30 march.
Related topics