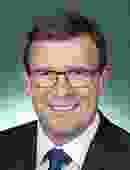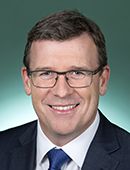 Australia's new prime minister Scott Morrison has appointed Victorian MP Alan Tudge to the portfolio of Minister for Cities Urban Infrastructure and Population, following the Liberal Party leadership spill on 24 August.
Tudge is the fourth MP appointed to the role since former prime minister Malcolm Turnbull created it in 2015. He follows Paul Fletcher, who has been appointed Minister for Families and Social Services. Previously, the role was occupied by Angus Taylor and Jamie Briggs.
Tudge is the member for Aston, located in outer eastern Melbourne. He was previously minister for Citizenship and Multicultural Affairs.
In his farewell speech, former prime minister Malcolm Turnbull spoke of his legacy in this policy area, particularly in relation to city deals.
"I have taken a different approach as federal leader, as a federal government, to the way we engage with cities.
"Historically federal governments played a limited role, an ad hoc role."
"The city deals program been a real innovation, a very welcome reform and working very well, enabling the first time to see federal government money systematically going into work in partnership communities."
City Deals are a tripartite arrangement between federal, state and local governments to deliver infrastructure and building projects. Currently there are three city deals in place to deliver a sports stadium designed by Cox Architecture in Townsville; a new Launceston campus for the University of Tasmania masterplanned by McBride Charles Ryan; and a new airport for Western Sydney that is yet to be designed.
The federal government has also signed a number of Memoranda of Understanding with state counterparts for Hobart, Perth, Darwin and Geelong.
Related topics