New onyx DuPont Corian cladding range imparts high drama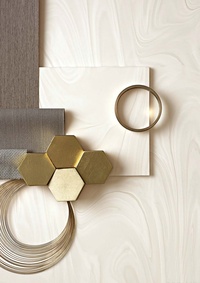 Two of several new colours released as part of the Corian solid surface range, White Onyx and Grey Onyx translate the drama, elegance and opulence of the banded rock after which they are named onto a hardy surface appropriate for a variety of applications and settings.
Supplied in Australia by decorative surface specialists and accredited DuPont technicians CASF, Corian is a solid, seamless, non-porous material made from natural minerals and acrylic resin. Indiviual pieces can be glued together inconspicuously to create a seamless look.
Corian products are also available in three different finishes – matt, satin and gloss. All Corian products come with a 10 year warranty. 
For more information about Corian's onyx cladding line, go here.