Young designers from France have been acknowledged in the Rising Talents showcase at Maison&Objet's September 2016 fair in Paris.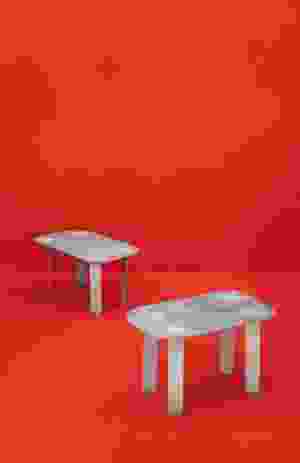 Studio Monsieur
Studio Monsieur is a design studio founded by Manon Leblanc and Romain Diroux in 2012. Soon after establishing Studio Monsieur, both designers agreed to focus their work on practical objects and on honouring industrial and artisanal skills. The duo was admitted for residency at Les Ateliers de Paris from 2014 to 2016. During this time, they developed their creativity and worked on projects involving object, furniture and lighting design, exhibition and concert scenography. The manufacturing process, tools and movement are their primary sources of inspiration.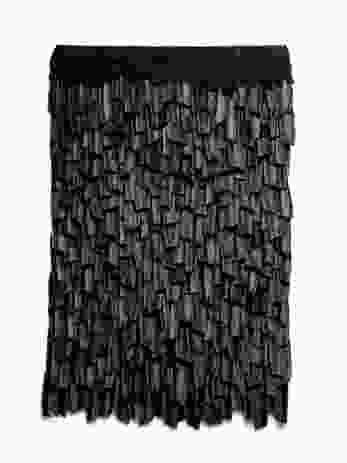 Julien Vermeulen
In 2013, Julien Vermeulen studied at the Lycée Octave Feuillet, the last public school in France to deliver a diploma in plumasserie (featherwork). In 2014, he launched his own company and has since gone on to work with some of the great names of the couture industry, such as Jean-Paul Gaultier, Chanel, Dior, Louis Vuitton, and Valentino. He dyes, twists and burns feathers to create fashion pieces and window displays, as well as contemporary objects, such as his insects and frames.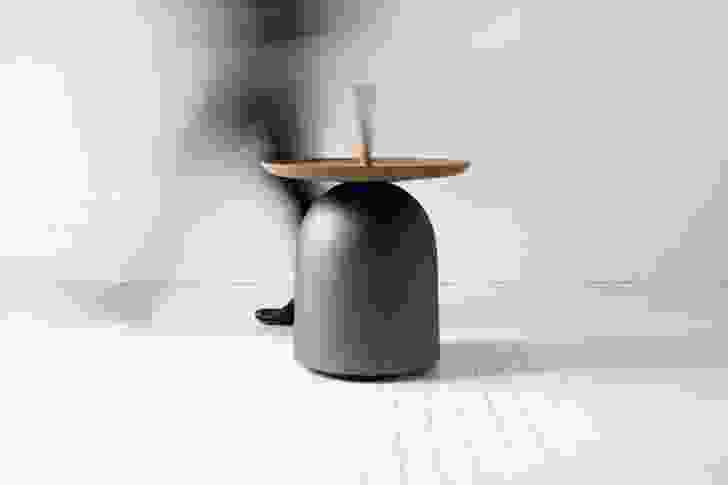 Pierre Charrié
Since he graduated from university in 2008, Pierre Charrié has developed two complementary approaches to his work. By questioning technologies and their emerging usages, he investigates the sensory dimension of daily objects. He is particularly interested in the way sound, movement and touch engage the user and initiate a form of tangible interaction with the object. Charrié collaborated with the brand Galerie MICA to create a series of objects that combine smart and original design, including the Campanes table (pictured) and the Pénates home sculptures.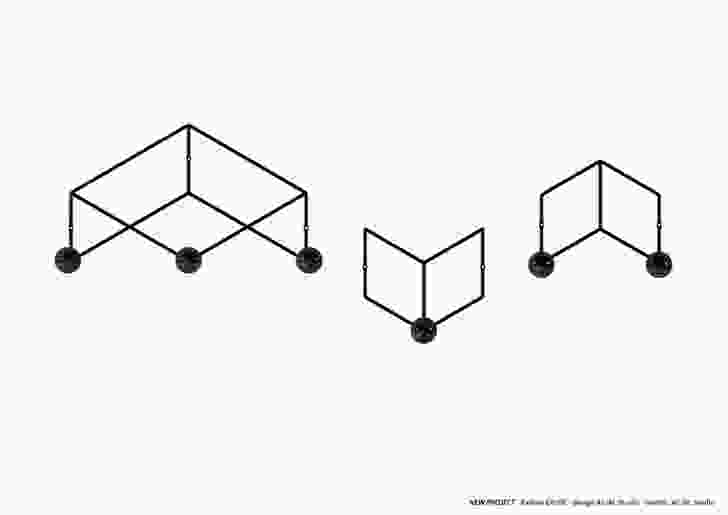 AC/AL Studio
AC/AL Studio was established in Paris in 2013 by Amandine Chhor and Aïssa Logerot. The studio's work focuses mainly on collaborative product and furniture design projects that reconcile industry and craftsmanship. Thanks to their complementary skills, Chhor and Logerot are able to design objects that strike a balance between function, technical performance and shape. Proof of this is the Épure collection (pictured is the Épure coat hanger) created for Kann Design, which is inspired by the minimalistic outline of geometrical drawings and uses lines to provide structure, pattern and function.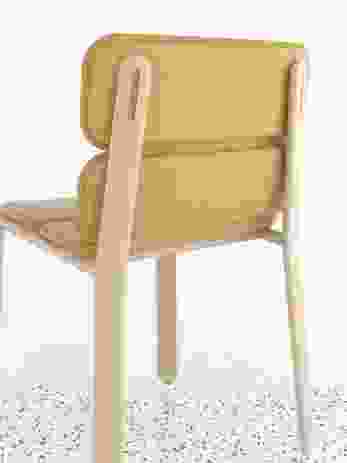 Désormeaux/Carrette Studio
Since they met in 2006, Nathanaël Désormeaux and Damien Carrette have not parted ways. After studying industrial design, the pair lived in London for two years – Désormeaux delved into British design and innovation, while Carrette chose a more decorative, design-oriented studio. Their technical and creative skills complement each other. In 2014, the pair established Désormeaux/Carrette Studio. Through their vision, they advocate for new ways to use materials and production processes. The result is sensitive and personal, much like the Paddock chair (pictured).
Charlotte Juillard
After an exchange year studying industrial design in Montreal and creating products for Seletti and Molteni, Juillard established her own studio in 2014. She is currently collaborating with a number of clients such as Monoprix and Ligne Roset, for which she designed the Brina desk, launched in 2015. She also creates and distributes limited edition and small series pieces, such as the Echoes speaker, a collection of vases named Les Brodées, and Hercule (pictured), a "narrative object" that can be used as a paperweight, doorstopper or as a luxury dumbbell.
Related topics