A pioneering piece of new technology developed in Australia could see the carbon dioxide produced by industrial activity captured and reused in the creation of building products.
Over a four-year period, researchers from the University of Newcastle, the University of Sydney and Columbia University have worked on developing novel ways of usefully combining carbon dioxide by forcing it into other materials.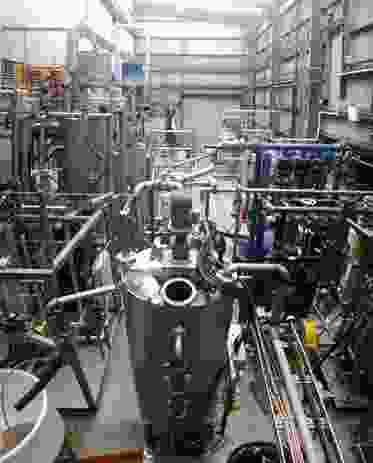 Mineral Carbonation International (MCI), a joint-venture start-up set up to investigate carbon utilization technology, owned by the University of Newcastle, Australian chemical explosives provider Orica and carbon innovation company GreenMag Group, held a public demonstration of its new pilot carbonation plant in August.
The carbonation process involves reacting captured carbon dioxide with cheap, low-grade oxide minerals, which produces carbonates and silicates – materials used in a massive range of building products including concrete and plasterboard.
MCI said the process "mimics but greatly speeds up the natural weathering by rainfall, which produces common types of rocks over millions of years."
"It is anticipated that the MCI process will be economically viable even without a high carbon price as markets are substituted with these carbon-trapped products."
The plant uses flue emissions produced by the Orica's mining operations on Kooragang Island near Newcastle.
"The […] technology may eventually help entire supply chains lower their carbon intensity," said Jez Smith, Orica chief scientist.
MCI CEO Marcus Dawe said, "We need solutions to climate change. We need technology that is ready and tested by the time we have solved the pricing of carbon in our economy. Like adoption of renewables in energy production, our technology aims to help decarbonize industries like cement, steel and chemical production."
The sequestration of carbon dioxide is one of several functions of a broader family of existing, experimental and theoretical carbon-capture technologies. The International Energy Agency, an OECD organization, describes the development of carbon capture technology as "vital for reducing emissions across the energy system."
Related topics