The South Australian government has unveiled new designs of the Adelaide Festival Centre redevelopment by Hassell.
The design for the proposed $90-million redevelopment was first unveiled in March 2015. Hassell's latest designs include a new King William Road facade design which will feature vertical louvres and large media screens.
Hassell said in a statement, "The redevelopment of the Adelaide Festival Centre respects the original building and its surrounds (by Hassell) but contributes to the reinvigoration of the area."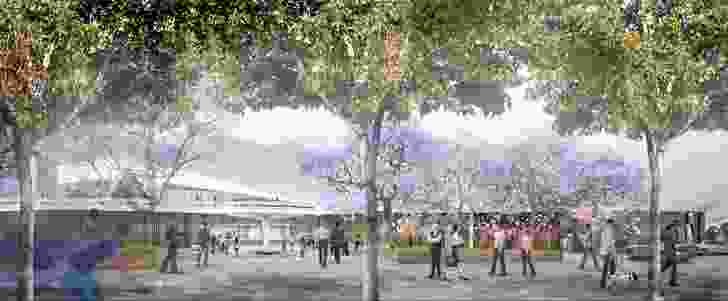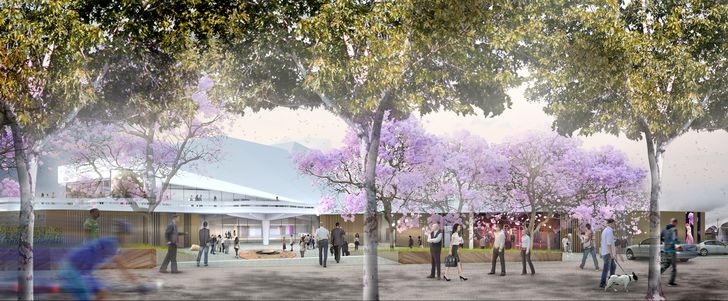 Adelaide Festival Centre was originally designed by Hassell architect John Morphett who passed away in March 2016 at age 83. The centre was opened in 1973, three months before the Sydney Opera House.
"When it opened, the Festival Centre was the first performing arts centre built in Australia and it secured South Australia's reputation as a leader in the arts and culture," said Michael Abbott, chair of Adelaide Festival Centre.
The original design of the Festival Centre was described as "sharp-edge clouds."
"A restrained approach to the new works will enhance the existing fabric and enable the elegant geometry to maintain its presence within an increasingly complex urban precinct," said Hassell.
The proposed redevelopment will also include an upgrade to the northern promenade which will enhance the pedestrian experience, an upgrade to the adjacent riverbank park, renovation of the Festival Theatre lobbies, and a reconfiguration of the lobby level entry of the Festival Centre.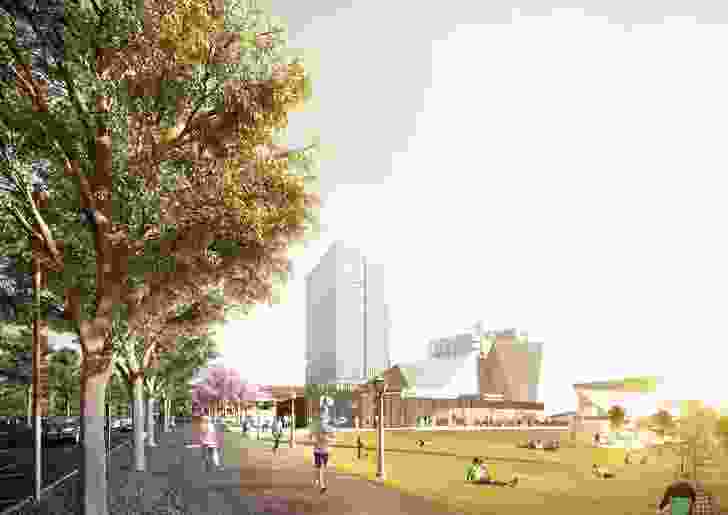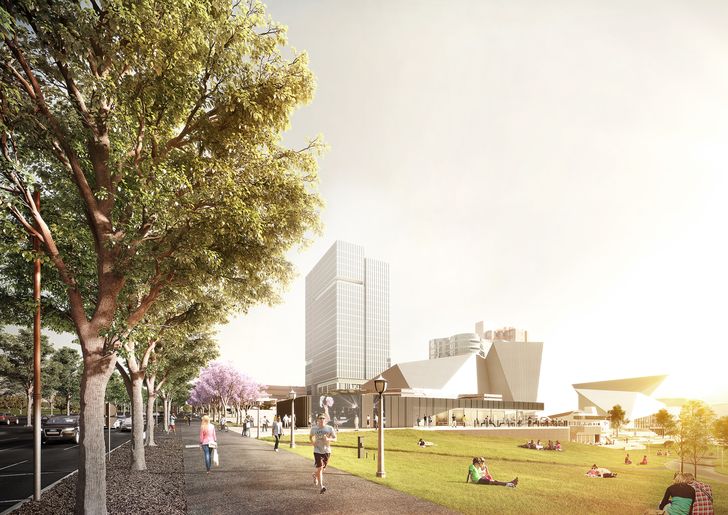 The redevelopment of Adelaide Festival Centre is part of the state government's $900-million redevelopment of the Adelaide Festival Plaza precinct, which includes the redevelopment of Adelaide Festival Plaza designed by ARM and TCL, and private projects such as the expansion of Adelaide casino and a new premium office tower to the south of the plaza.
The redevelopment of the plaza was approved by the state government in May 2016. In September, the South Australian Parliament passed legislation that allowed the construction of the plaza redevelopment to go head. The legislation enables the government to manage the site during construction on behalf of the adjoining properties.
Related topics