The South Australian government has released new visions for the Adelaide Festival Plaza redevelopment designed by ARM Architecture and Taylor Cullity Lethlean.
Concept designs for the plaza were unveiled in August 2015. The new, more detailed visions are now on display for public feedback, before the government submits the plans for approval by the independent Development Assessment Commission.
Designs for the plaza redevelopment focus on five key areas:
A new Art Space Plaza, currently Dustan Plaza, featuring a central garden
A tree-lined avenue along Station Road, which will become a new pedestrian link between the city and the plaza.
A new square with a water feature and arbour structure to provide shade
A new promenade along the northern edge of Adelaide Festival Centre, which will feature a Hollywood Boulevard-style "walk of fame" with stars set into the pavement
A new pedestrian bridge linking Riverbank Bridge to a new entry at Adelaide Railway Station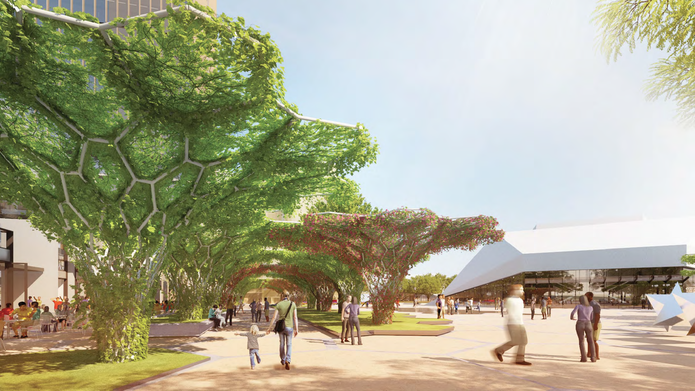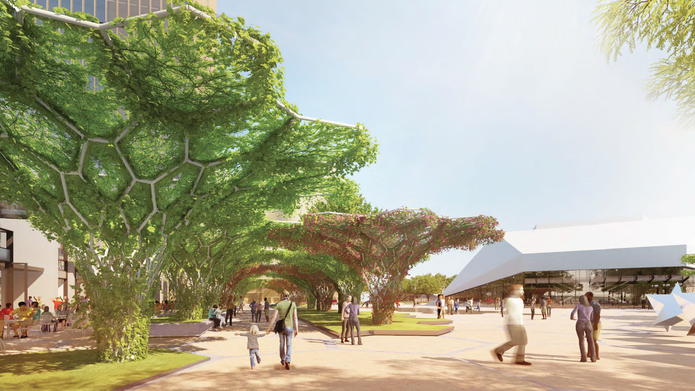 The proposed expansion of Adelaide Casino is also set to create a new arcade linking the promenade to the station.
"If approved, the plans will see Adelaide Festival Plaza become the city's preeminent public meeting place," said South Australian Premier Jay Weatherill.
The government has committed $180 million the redevelopment of Adelaide Festival Plaza including upgrades to the Adelaide Festival Centre designed by Hassell.
The plaza upgrade is intended to work in tandem with the proposed expansion of Adelaide casino and a multi-storey premium office tower developed by Walker Corporation to the south of the plaza.
The new designs are on display online and at various locations around the plaza. The government will be conducting a public information day at the plaza on Sunday 24 January 2016. Written feedback can be submitted online until 4 February.
Related topics