The New South Wales Department of Planning and Environment has recommended that plans for two of the Renzo Piano Building Workshop-designed One Sydney Harbour towers be approved, while the developer Lendlease has put the approval process for a third on hold.
The two towers being sent to the the independent Planning and Assessment Commission for a final decision are the 250-metre-tall R4A and the 210-metre R4B.
Located south-east of the site of the planned Wilkinson Eyre-designed Crown Casino Tower, the towers will house more than 600 new luxury apartments, along with small retail areas on the ground floors.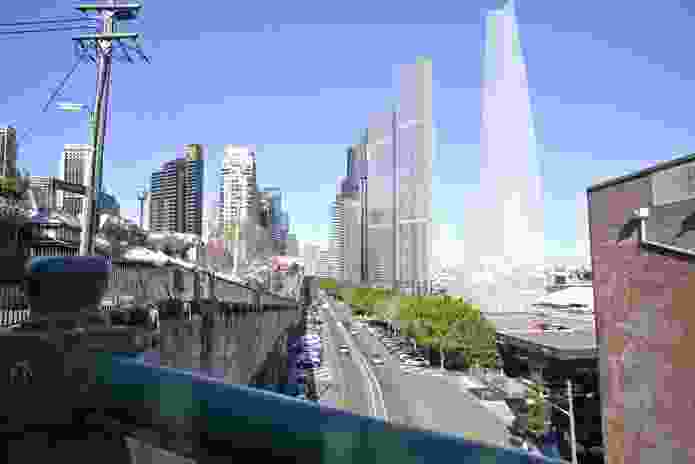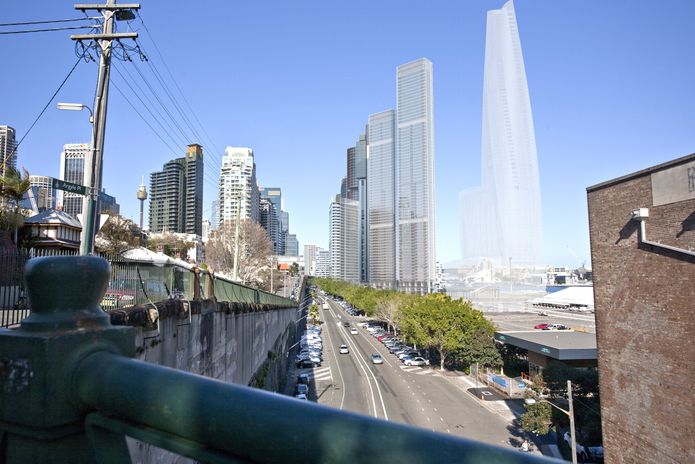 Changes are being made to the design of the third tower, R5, as a result of feedback from the community, according to the Department of Planning and Environment. A spokesperson for Lendlease declined to elaborate on the nature of the changes being made but said the company would work through the planning approval process for the final building in due course.
Renzo Piano Building Workshop was appointed to design the One Sydney Harbour tower complex in March 2015, following an international competition that attracted 25 submissions.
According to the practice's design statement, the towers' design is derived from Sydney Harbour's "constant kaleidoscopic motion of colour and sparkle," as captured in 1992 photography by David Moore.
"For One Sydney Harbour, the objective is to design a [group of] buildings with a gentle presence in the cityscape and in dialogue with the harbour waters and the Barangaroo Waterfront," the design statement states.
"The residential towers have been conceived as 'crystals,' elegantly skinned with highly transparent glass facades."
The Department of Planning and Environment's executive director of key sites and industry assessments, Anthea Sargeant, said the towers were designed to to reduce the impact on views from surrounding areas.
"The proposed development design was created by the internationally recognised architect Renzo Piano and includes more slender buildings that are set further apart," Ms Sargeant said.
"It also includes a publicly accessible pedestrian walkway between the two buildings to connect the future Hickson Park and Watermans Cove, with shops, cafes and restaurants on each side."
Lendlease oversaw the the construction of another significant building in Barangaroo earlier this year. International House Sydney, designed by Tzannes, became the world's tallest engineered timber office building when it was completed in May.
The final decision on the two towers will now be made by the Planning Assessment Commission.
The application for the third tower will be assessed separately by the Department of Planning and Environment once ready.
Related topics