New visions of Sydney's Harbord Diggers Club redevelopment
Updated plans for the mixed-use redevelopment of the Harbord Diggers Club in northern Sydney have been released.
The "community hub" development, which is currently under construction with completion estimated in 2018, will house more than 100 seniors in independent living arrangements, in addition to lounges, bars, restaurants, cafes and fitness facilities.
A consortium comprising Architectus, CHROFI and JMD Design won a design competition for the redevelopment of the club in 2014, as one of five design teams selected to prepare initial design concepts for the precinct. Paul Kelly Design was later appointed interior architect of the project in 2016.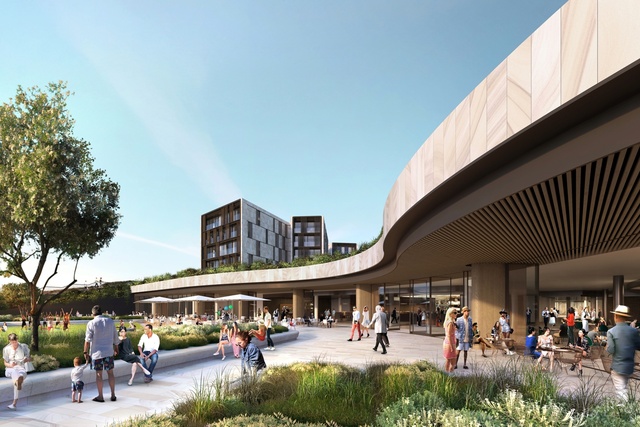 Dale Hunt, general manager of the Harbord Diggers, said that the architects were challenged with producing a design that fostered intergenerational activity and living.
"Essentially we had a blank sheet of paper for the redevelopment of our unique site and with the support of the community, chose this intergenerational model as we wanted to develop a place for people of all ages with a legacy of giving back and making a difference.
"The new Harbord Diggers will be a place that offers the whole family something different every day, where locals can explore, meet, gather and enjoy."
The Harbord Diggers precinct is located on Evans Street in the north Sydney suburb of Freshwater and includes adjoining crown land. A temporary club has been operating on the site since construction began.
The Harbord Diggers Club was established in 1930 after servicemen returned from France after World War I. Its first facility was in a "precarious old hut" on Freshwater Beach. Swept away by a storm in 1933, the club was later housed in a barber shop. A new club building was built in 1964, with membership swelling as gambling and entertainment facilities were introduced.