Crown Resorts has submitted designs of its proposed new $2 billion tower by UK practice Wilkinson Eyre Architects to the NSW Planning Department for assessment.
The hotel and apartment tower will be located at the embattled Barangaroo South precinct, on Sydney's Darling Harbour waterfront, developed by Lend Lease. The current revised concept plan for Barangaroo South, known as Modification 8, is under review by an independent advisory panel following widespread criticism of its lack of public amenity. The Wilkinson Eyre-designed tower was itself criticized for its excessive bulk and size and potential adverse impacts to nationally significant heritage sites.
Despite this, Crown Resorts is pushing ahead with the detailed design process of the tower that first emerged following an international design competition won by Wilkinson Eyre Architects in 2013.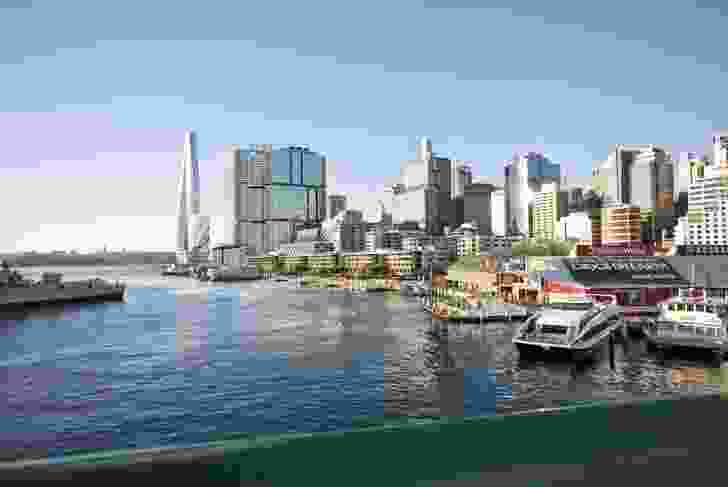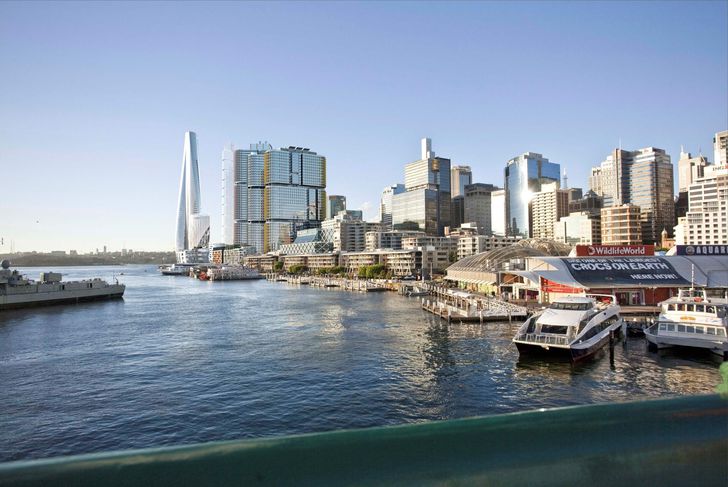 The submitted plans reveal the proposed tower will be 71 storeys (275 metres) including podium and basement levels. The development will include a total of 77,500 square metres of floor space with a 350-room hotel, 66 luxury residences, six floors of VIP gaming rooms as well as retail and restaurant spaces. The tower will be topped by a two-storey penthouse which Crown Resorts hopes will result in Australia's first $100 million sale.
The design concept of the tower consists of "three petals [that] twist 90 degrees" as they rise, a Wilkinson Eyre concept sketch reveals. "Two reach up to form the tower, [the other] tails off at mid level creating the hotel."
The tower will be grounded by a four-level curvilinear podium rising 40 metres. The architects have used parametric modelling to resolve the twisting form around a central rectangular core. The form also maximizes views of the Sydney Opera House and the Sydney Harbour Bridge. Externally, the tower will be clad in a veiling of silvery glass.
The designs are open for public comment until 24 August 2015.
Related topics