Artedomus has launched a new brand, New Volumes, with a collection that explores and "pushes the boundaries" of one natural material: Elba stone.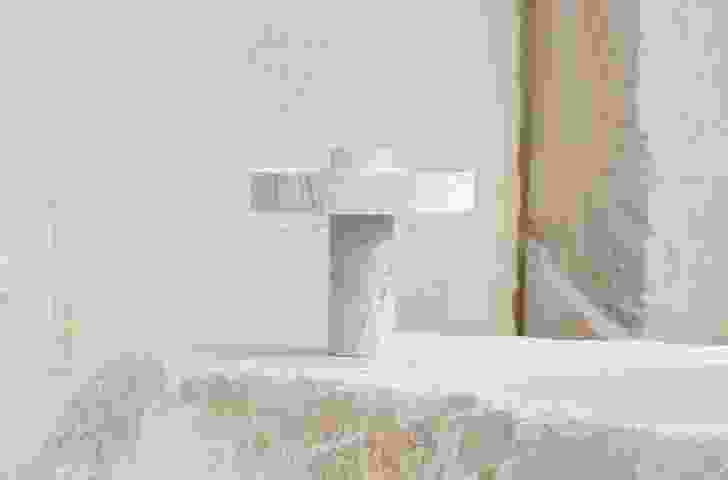 Distinctive for its cool grey tones and soft brown markings, Elba is a hard-wearing dolomite-based stone sourced from a quarry in Greece.
The first New Volumes collection, launched at Denfair 2018, aims to celebrate the monumental nature of this material, which has taken millions of years to form.
"Like marble, Elba is a special material," explains New Volumes' creative director Thomas Coward. "Any dealings with it should be considered wisely, as its journey deserves nothing less."
In addition to Coward, seven prominent Australian designers created pieces for the first collection: Ross Gardam, Dale Hardiman, Marsha Golemac,Nick Rennie, Sarah King, Tom Skeehan and Emma Elizabeth.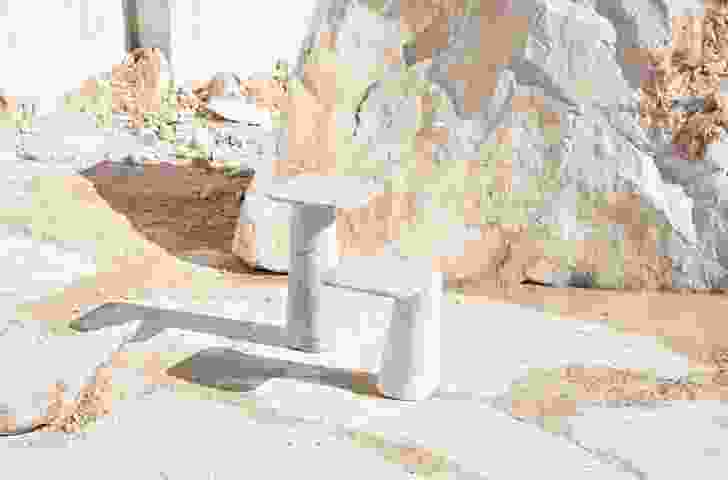 Among the objects in Collection 01 are a brutalism-inspired desk lamp, a cantilevered side table, a cylindrical planter and a grand dining table formed from three precise slabs of Elba.
"In an exercise such as this, product function can have a lesser importance than form," Coward writes.
"We subscribe to the idea that people respond to form in an instinctual way to create emotional connections with the objects around them.
"With this in mind, when examining each design we would ask: does it deserve to be made? Is it asking or answering a question? Is it a new way of expressing an old idea?
"The succinct result is a collection of modern artifacts that are ready to be treasured over time."
Artedomus won Best Large Stand for its New Volume exhibit at Denfair in June.
For further information, head here.