The City of Perth has given in-principle support for REX Architecture's tower complex, Perth+, which would become a centrepiece of Elizabeth Quay and transform Perth's waterfront.
The New York-based practice's tower complex will occupy lots 5 and 6 in the Elizabeth Quay development precinct and feature two towers reaching 19 and 54 storeys (86.5 and 220 metres) respectively, incorporating 15,000 square metres of office space, as well as 220 luxury apartments.
The western-most, tallest tower will have a cantilevering "plus"-shaped section inset into the tower's vertical volume.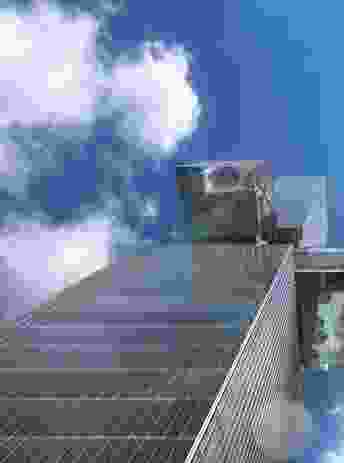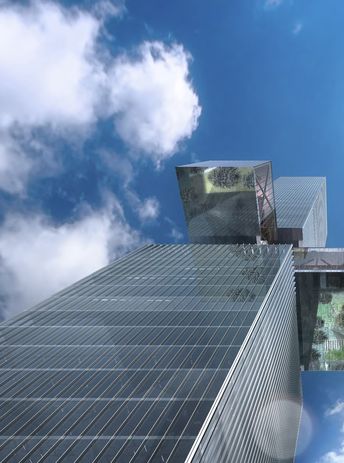 While the Metropolitan Redevelopment Authority (MRA) is assessing the in-principle application by developers Brookfield Property Partners, the council has endorsed the initial plans while calling for some modifications and improvements to the proposal.
In its feedback to the MRA the council will commend the architect on the high standard of design and architectural expression and note that the development would provide a positive contribution to the city in terms of providing significant public open space between the towers.
The council will also recommend, however, that further details of the ground floor should be provided "in order to ensure the 'tower to ground' response achieves adequate levels of ground floor activation … and creates a comfortable pedestrian environment, particularly in terms of wind impact and solar access."
Further investigations of options for the final location and height of the towers as well as the design of the complex's "plus" element will also be recommended, in order to increase the levels of natural light at the site.
Lord Mayor Lisa Scaffidi said Perth+ had the potential to deliver a high-quality urban environment and a landmark development at the central axis of the Perth waterfront.
"A design of this calibre truly highlights the potential of Elizabeth Quay and Perth city as world-class tourism draw cards with significant residential, commercial, hotel and retail opportunities that will greatly enhance our city's viability," Ms Scaffidi said.
"While still in early stages, the concept includes key features such as a stunning vista and addition to the city skyline, significant opportunities for public realm enhancement and activation and a diverse range of feasible land uses."
Perth+ is one of a number of privately developed sites within the Elizabeth Quay precinct, masterplanned by ARM Architecture, including another tower complex by Cottee Parker Architects, a proposed Australian headquarters for Chevron by Hassell and a 180-metre tower and high-rise art museum by Kerry Hill Architects.
While MRA has referred the 'in-principle' proposal to the City of Perth for comment, the MRA is the determining authority of the development. A formal Development Application has yet to be lodged.
Related topics