The City of Newcastle's distinctive brutalist offices will be transformed into a luxury hotel after the council sold the building.
Designed by Romberg and Boyd – the practice Frederick Romberg shared with fellow Melbourne modernist Robin Boyd – in association with Newcastle practice Wilson and Suters, the City Administration Centre is known by a variety of monikers to locals, including the "Roundhouse," the "Champagne Cork" and the "Wedding Cake."
Originally based in Melbourne, Romberg became the foundation professor of architecture at the University of Newcastle in 1965. While in this post he designed the university's Architecture Building in 1968 and the council offices in 1970.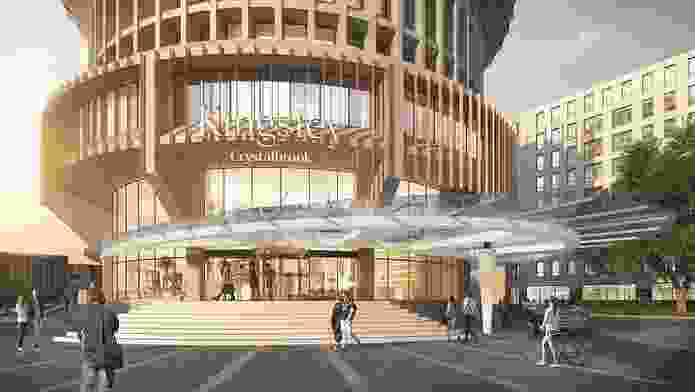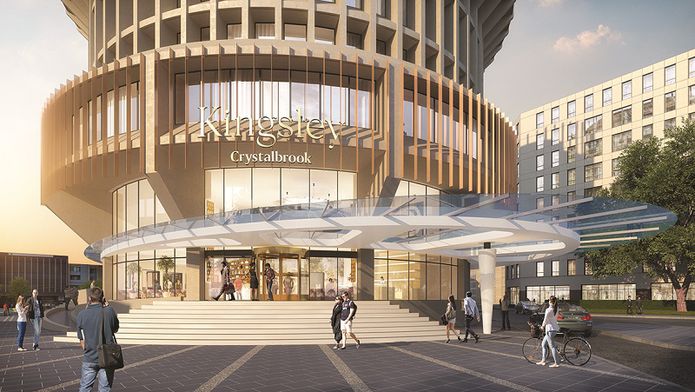 The reworking of the building, designed by EJE Architecture, will see the building extended upward and the interior remodelled to contain 136 rooms, a restaurant, swimming pool and gymnasium.
The building was purchased by hotel operator Crystalbrook Collection, which will rechristen it the Kingsley, in keeping with the firm's practice of giving its hotels gender-neutral names.
Newcastle mayor Nuatali Nelmes said, "I applaud Crystalbrook's vision in re-imagining the CAC's brutalist architecture. Reviewing their plans and renders, their vision for the building is an ideal adaptive reuse. In the space of less than two years, Newcastle will have a building that is both iconic and luxurious.
Construction will begin once council staff have been relocated to a new office in Newcastle West.